Regulatory oversight over the cryptocurrency industry has been rising by the day. Amidst this, the government has been able to track down hacked or scammed funds over the years. So what happens to the illegal money found through these exploits? They are taken into custody and confiscated by the authorities. Thanks to this, the U.S. government is one of the biggest holders of Bitcoin [BTC].
Following multiple raids over the years, the government entails a significant amount of Bitcoin. Recent data from Glassnode shows that the U.S. owns a total of 205,514 BTC at the moment. This is worth over $6 billion at the king coin's current price.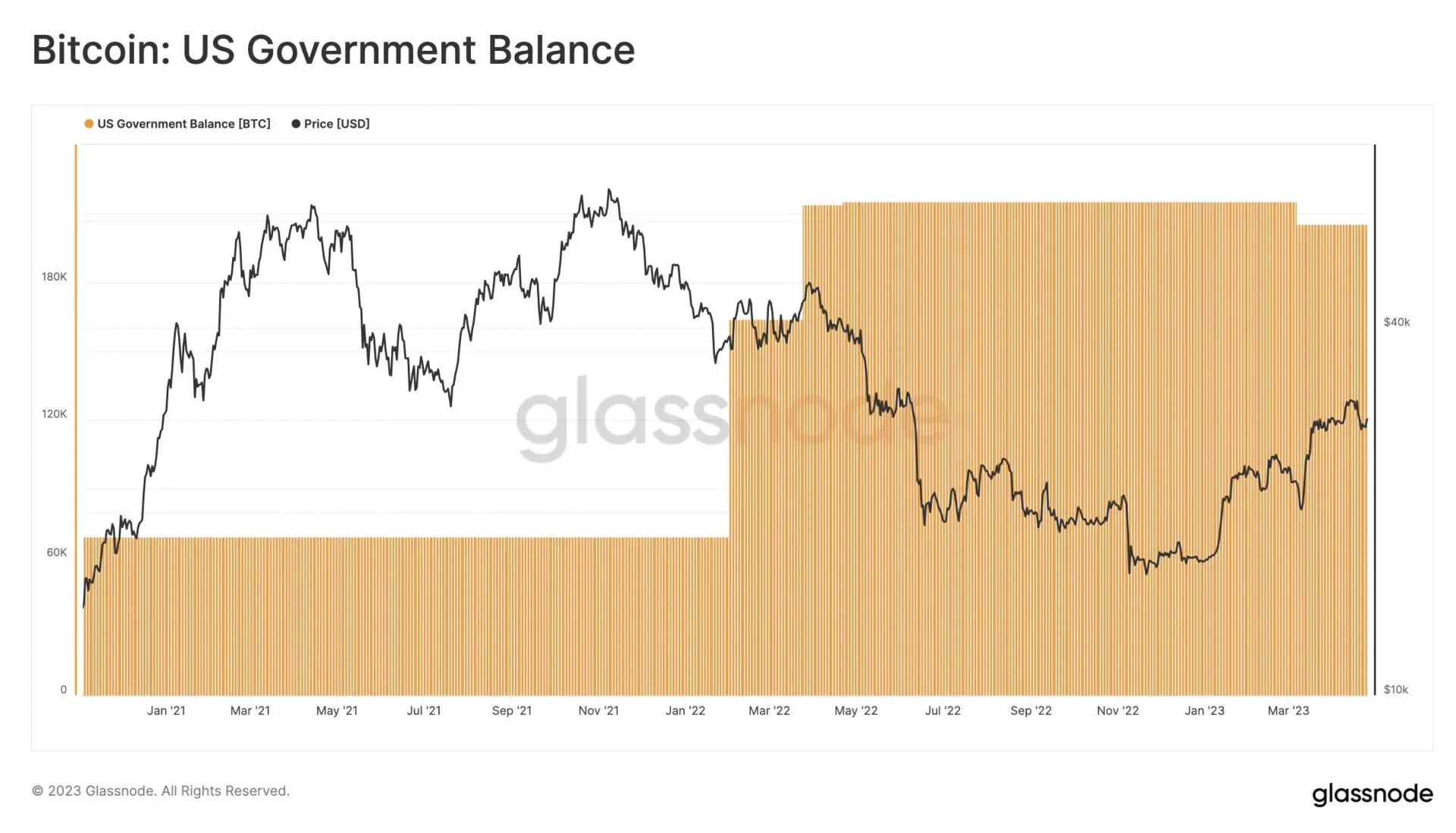 Data shows that the U.S. government has increased its BTC holdings to around 1% of the total supply. This growth is attributed to three major cases that occurred over the years. The first seizure dates back to June 2020 when the Department of Justice [DOJ] seized 69,370 BTC. It was reportedly acquired from an unidentified dark web market and was worth $1.4 billion at the time.
The second confiscation took place in November 2020, when the DOJ seized 29,655 BTC from the Silk Road dark web marketplace, amounting to nearly $650 million at the time. Lastly, in December 2020, the DOJ seized 116,490 Bitcoin, valued at nearly $2.3 billion at the time. This was confiscated from an unidentified person who was allegedly engaged in money laundering.
Will the government continue to hold or dump its holdings?
As seen in the above data, the U.S. government is in possession of a significant amount of Bitcoin. A possible dump could certainly move the market. However, the government wouldn't attempt to stifle the market at a time when regulations are being tightened for investor protection.
The U.S. Justice Department has historically auctioned off BTC to investors. These auctions, however, have minimal effect on the market. But, it's important to note that the government hasn't had a significant Bitcoin auction in a while. Therefore, it isn't certain when the next one will take place.