The third last Bitcoin whale made a BTC purchase worth a little over $6 million. This purchase added 105 Bitcoins to their wallet. The whale started this wallet back in 2019 and has accumulated BTC worth $6 billion in total. 
This large swoop by the whale comes after BTC's value crashed on Wednesday morning. The flash crash resulted in the cryptocurrency's value dropping below $57,000. $57,000 is $5,000 less than what the currency was trading for earlier this week. This drop in value comes after BTC traded close to it's all-time high, $67,000.
Apart from fueling panic selling, sudden dips such as these attract new buyers. Some investors take advantage of the dropped prices to acquire more BTC. A strategy commonly used by Bitcoin whales.
What Are Bitcoin Whales?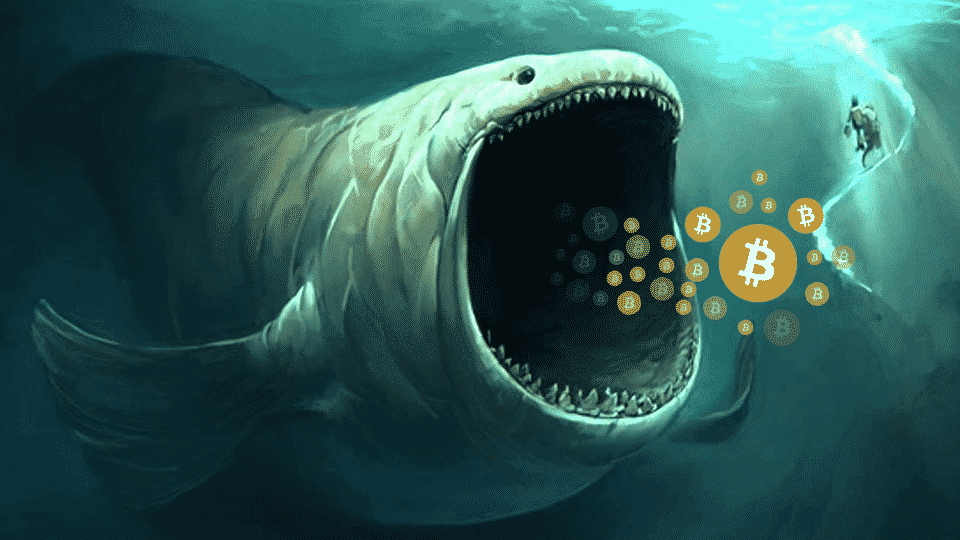 Bitcoin whales refer to people or organizations that hold enough Bitcoin to manipulate the crypto's value. A Bitcoin whale can have anywhere between 1,000-5,000 BTC. However, there's no restriction to how much a whale can hold in Bitcoin.
It's important to note that Bitcoin whales can manipulate the crypto market because it's unregulated. Whales can make large sell orders which can quickly lead to a drop in prices. Making large buy orders can lead to a dramatic hike in prices.
Whales, therefore, need to be careful when transacting due to the ripple effects they can have on the market. There are several ways whales can carry out BTC transactions. Whales can trade from wallet to wallet, wallet to exchange, exchange to wallet or exchange to exchange. Exchange to exchange is usually done to take advantage of the slight price in BTC prices across markets. 
Who Are Some of The Bitcoin Whales?
Bitcoin users enjoy the advantage of anonymity; thus, it is hard to know the identity of the influential BTC wallets. However, BTC whales can either be individuals, exchanges or institutions.
Individuals who are whales bought BTC back when its price was much, much lower. Some of the individuals considered whales are Tim Draper, Barry Silbert and Bitcoin's pseudonymous creator, Satoshi Nakamoto.
Barry Silbert purchased 48,000 BTC at a US Marshal's service auction. The Digital Currency Group founder's BTC is currently worth $2 billion. American venture capitalist Tim Draper acquired 29,656 BTC, now worth almost $1.3 billion at the same auction. Satoshi Nakamoto, whose fortune is estimated to be worth over $40 billion, is a dormant whale. This means he is yet to transfer or withdraw any BTC.
Some institutions that can be considered BTC whales include Grayscale and MicroStrategy. Grayscale oversees BTC worth $28 billion, which is around 3% of the current market cap. Meanwhile, MicroStrategy holds 105,000 BTC, currently worth over $3 billion. 
As for exchanges, Binance and Bitfinex, which are two of the largest Bitcoin wallets, can be considered whales. An analysis done by TokenAnalyst back in 2019 discovered that exchange wallets hold approximately 6.7% of BTC in circulation.