Starbucks is the leading coffeehouse chain in the world, with nearly 35,000 stores globally. But while its green and white logo is ubiquitous, Starbucks does not operate as a traditional franchise. Instead, the company utilizes a unique licensing model for a significant portion of its locations.
Licensing instead of traditional franchising
Rather than sell traditional franchises, Starbucks licenses many of its stores. Out of over 35,000 Starbucks worldwide, approximately 49%, or 17,000+, were licensed as of 2023. This licensing approach was pioneered by Starbucks founder and former CEO, Howard Schultz. He believed maintaining company control over the entire Starbucks experience, from product explanations to store presentations, resulted in the best customer experience.
Also read: How Much is a Burger King Franchise?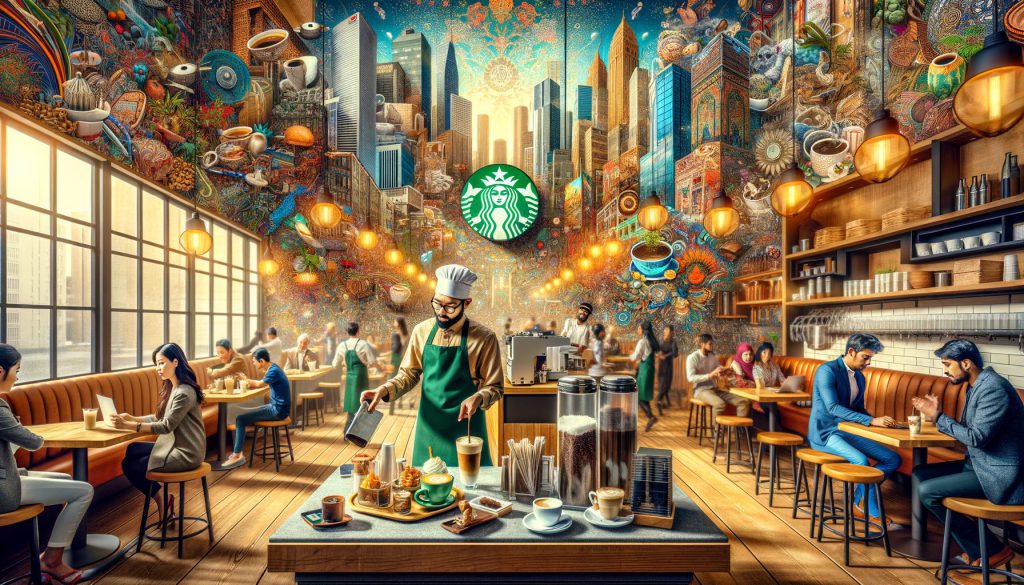 So instead of franchising, Starbucks seeks partnerships with successful business owners who can host a licensed Starbucks store. The company focuses on placing licensed stores in advantageous locations where it can increase sales, like:
Major business complexes
Universities
Fine dining establishments
Government and military facilities
Healthcare settings
Hotels and tourist destinations
By situating a Starbucks outlet in a high-traffic area with a proven customer base, the model aims to generate additional revenue through licensing.
Also read: How Much is a Chipotle Franchise?
How a license compare to a franchise
For an initial fee and continuing expenses, Starbucks provides licensees with training, support, and brand standards similar to those of a franchise. This allows the company to maintain quality control while still expanding via licensing.
Specifically, licensees receive Starbucks assistance with:
Store design
Menu options
Equipment selection
Staff training
Food and coffee
Marketing promotions
On-site support
Operational standards
So licensees gain the benefits of the Starbucks name and systems without the freedom typically associated with owning a franchise.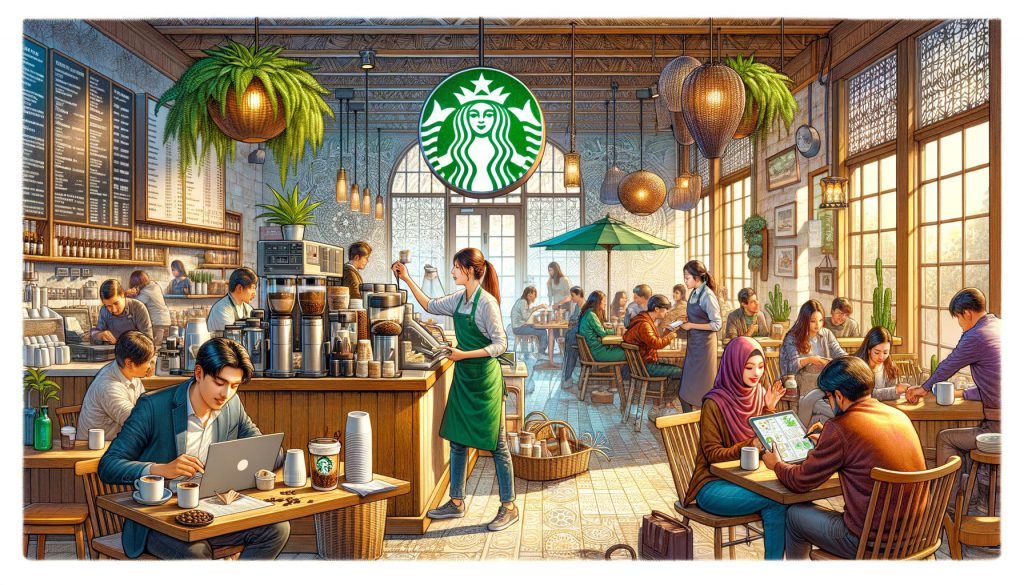 Becoming a Starbucks licensee
The process for obtaining a Starbucks license includes the following:
Registering online as a prospective licensee
Submitting a formal application
Proposing a business location
Providing financial records on assets and capital
Making a case for the merits of the proposed site
Awaiting a response after the application review
Starbucks thoroughly vets applicants, examining their finances, business acumen, and location. Site visits and paperwork are extensive. Qualified applicants have suitable high-traffic business locations and ample assets.
Costs and benefits
The average licensing cost is approximately $315,000, and Starbucks requires proof of $700,000 in liquid assets. Approved licensees gain the Starbucks name and access to corporate support. An individual licensee can earn over $120,000 annually, while owners with multiple licenses may earn over $2 million.
Owning a "Starbucks"
Starbucks does offer a small number of franchises in some overseas markets, like the UK. But overall, traditional franchising is extremely limited. Aspiring owners have found success by licensing Starbucks operations within existing businesses.
With the globally renowned brand power behind it, a Starbucks license can prove quite profitable in the right spot.