As per a recent chart by Kaiko, Huobi's market share plummeted from a high of 22 percent in 2020 to a low of 4 percent in 2022. Huobi wasn't the only one sailing on this boat. OKX endured a similar fate as its market share dropped from 21 percent in 2020 to 9 percent in 2022.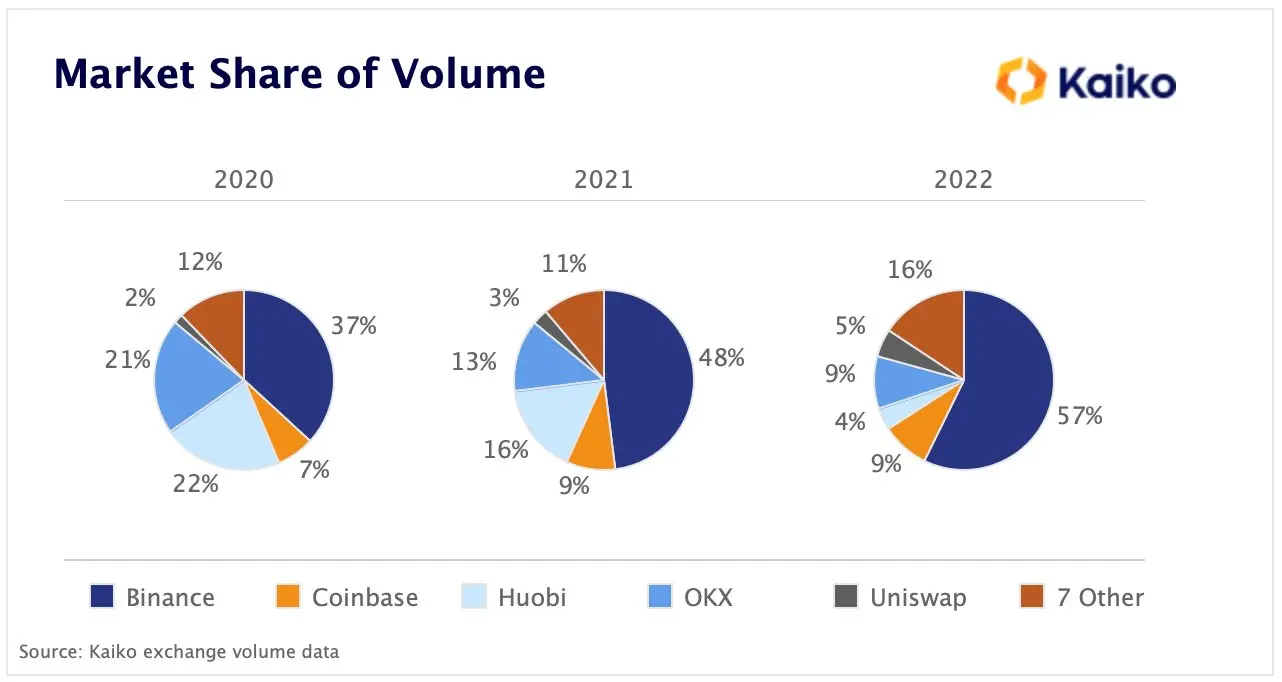 Binance, on the other hand, was taking over the ecosystem. In 2022, Binance's market share is currently at 57 percent. Back in 2020, the exchange accounted for just 37 percent of the market share.
This particular decline for Huobi could be linked to an array of things. Starting from its exit from Thailand. The exchange was urged by Thailand's Securities and Exchange Commission [SEC] to stop its services and even revoked its license.
Soon after, rumors about Huobi founder Leon Li selling his stake in the firm began surfacing. With a 60 percent stake in the firm, Li's decision scared several in the market. Several speculated that the now-bankrupt firm FTX or Justin Sun would acquire the platform. All these rumors were set to rest as Sun took over as the advisor of the firm.
Huobi's quarterly revenue plummets by 98% since Q2 2021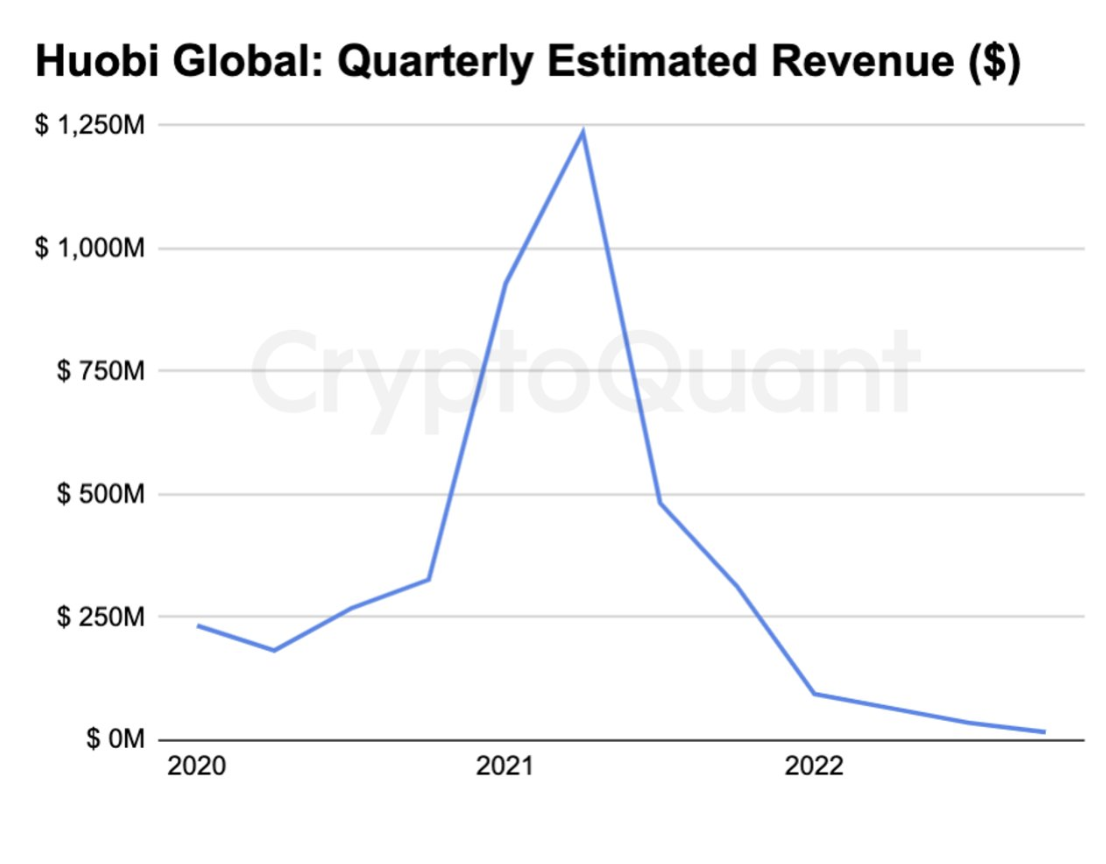 Earlier today, CryptoQuant revealed that the exchange's quarterly revenue dipped by 98 percent since the second quarter of 2021. Furthermore, it looks like Huobi's downtrend could be carried onto 2023 as well.
2023, certainly did not start on a great note for Huobi. Several discussions regarding Huobi have been occurring throughout the crypto-verse. News about Huobi laying off 20 percent of its workforce was widely discussed. While Sun denied these rumors, the exchange affirmed the news and revealed that it wasn't implemented yet.
Nevertheless, this ticked off increased outflows. The exchange encountered outflows worth $64 million last Friday. In addition, throughout the week, the net outflows of the firm were at $94.2 million.
Additionally, Huobi Korea, the firm's Korean subsidiary was looking to cut off ties with its parent company Huobi Global. The subsidiary is reportedly looking to run its own business. Therefore, the Korean firm is trying to acquire all the shares that are owned by Huobi Global.
Crypto Twitter certainly couldn't keep calm.
A plethora of conjectures was making the rounds on Twitter.