Russia's President Vladimir Putin and India's Prime Minister Narendra Modi held a telephone conversation on Tuesday and discussed the recent policies established at the BRICS summit in Johannesburg. The two leaders spoke extensively about BRICS expansion and the way ahead for the newly formed 11-member group. Modi and Putin discussed plans for the next BRICS summit in 2024, which will be hosted by Russia. The 16th BRICS summit will see Putin welcome the six new members into the bloc.
Also Read: BRICS GDP Reaches $31 Trillion With New Members
The two leaders expressed a desire to initiate large-scale energy projects by expanding the international transport and logistics infrastructure. India and Russia reviewed progress on their bilateral ties and exchanged views on both regional and international matters. The mutual issue discussed among the two is BRICS expansion and the upcoming G20 summit in New Delhi in September.
After BRICS, G20 Summit in the Spotlight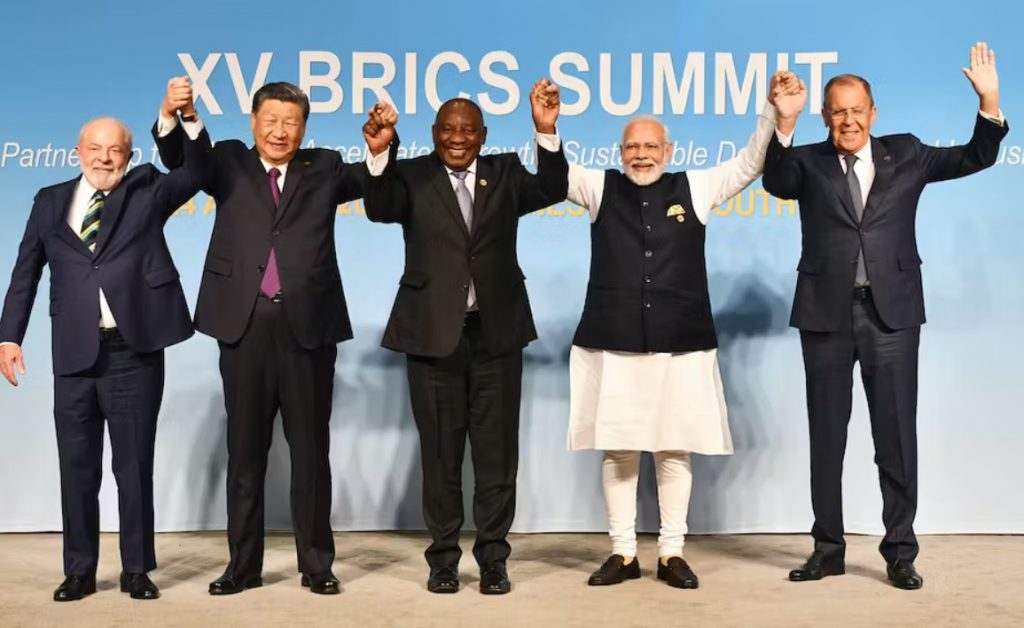 The G20 summit is scheduled to be held from September 9 to 10 in India's capital, New Delhi. All leaders from the bloc will attend the summit in person except for Russia's Putin. While Modi invited Putin to attend the G20, the leader expressed his inability to be a part of it in person.
Also Read: US & Europe To Pay in Local Currencies For Oil After BRICS Expansion?
However, Putin confirmed that Russia will be represented by Foreign Minister Sergey Lavrov at the G20 summit. "While expressing an understanding for Russia's decision, PM Modi thanked President Putin for Russia's consistent support to all initiatives under India's G20 Presidency," read a statement from Modi's office.
However, the G20 summit will be attended by all members and will discuss commitment towards bilateral trade. G20 is a group of countries consisting of Argentina, Australia, Brazil, Canada, China, France, Germany, India, Indonesia, Italy, Japan, Mexico, South Korea, Russia, Saudi Arabia, South Africa, Turkey and the United Kingdom.
Also Read: BRICS+ To Dominate 50% Of the Global Economy by 2050