Ethereum is currently trading at $1,600 levels and is mostly moving sideways this month in September. The world's second-biggest cryptocurrency in terms of market cap failed to rally this year and generate stellar returns for investors. ETH is cautiously trading in the charts making investors skeptical of a price spurt.
Also Read: Shiba Inu: What's Stopping SHIB From Reaching $0.01 and $1? Explained
However, if you had invested $100 every week into Ethereum in 2023, how much money do you think you could have made today? In this article, we will highlight if you'd be in profit or loss if you invested $100 into ETH every week in 2023.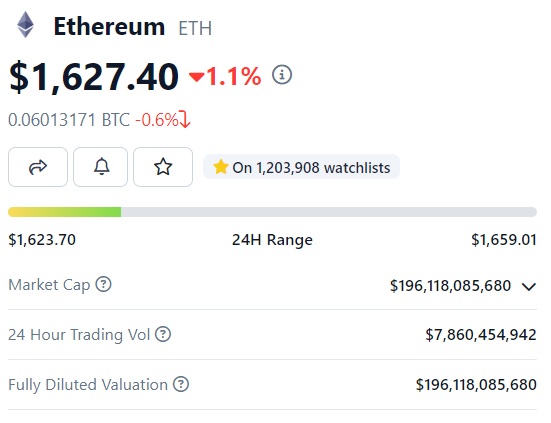 Ethereum: Investing $100 Each Week in 2023 is Worth This Much Today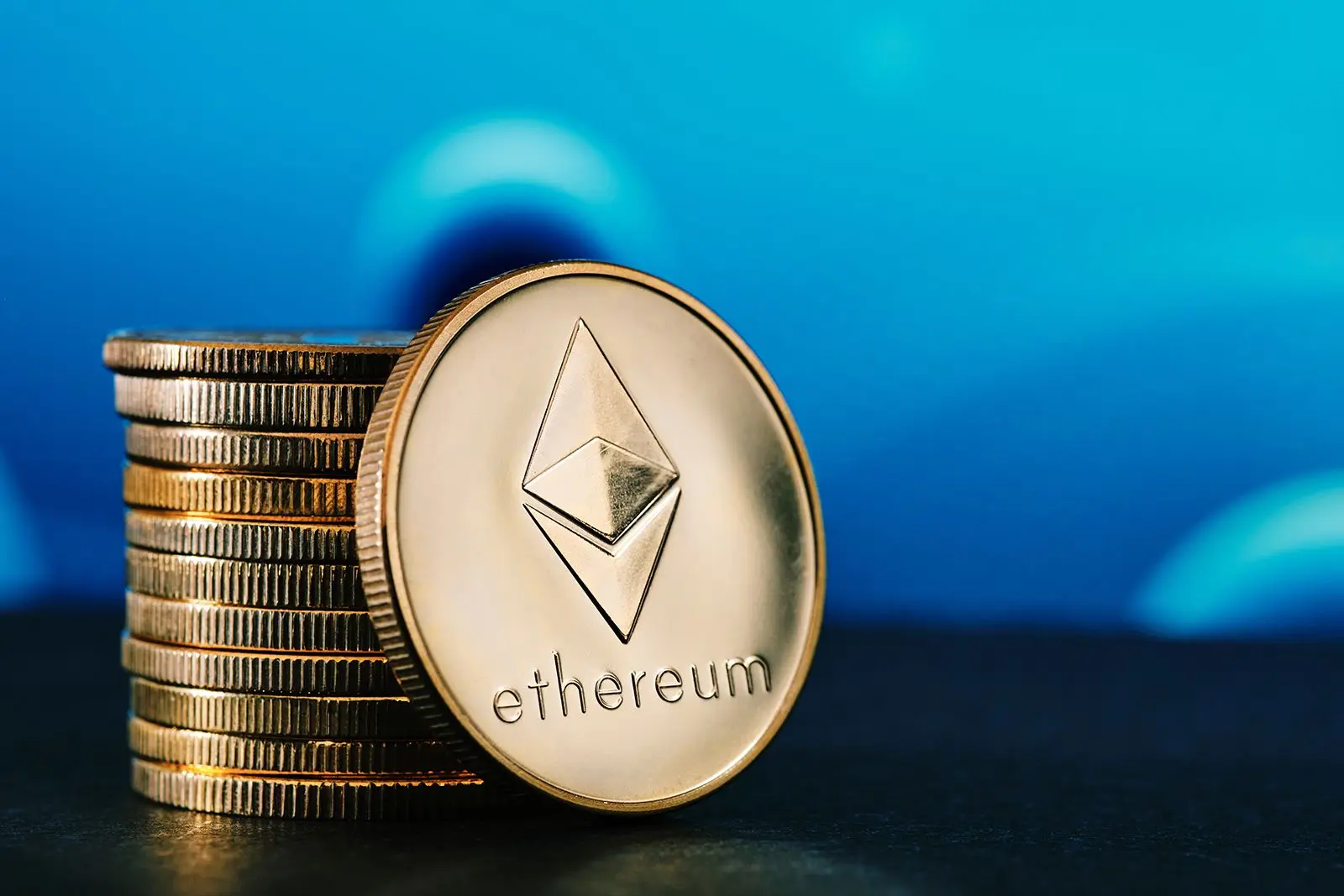 38 weeks have passed in 2023. and if you invested $100 every week in Ethereum, it would cost you $3,800. However, data from CryptoDCA, shows that investing $100 each week in ETH in 2023 would be worth $3,618 today. That's a downturn of 4.76% from the initial investment of $3,800.
Also Read: Shiba Inu's Greatest Trade of All Time: $8,000 Turns to $5.7 Billion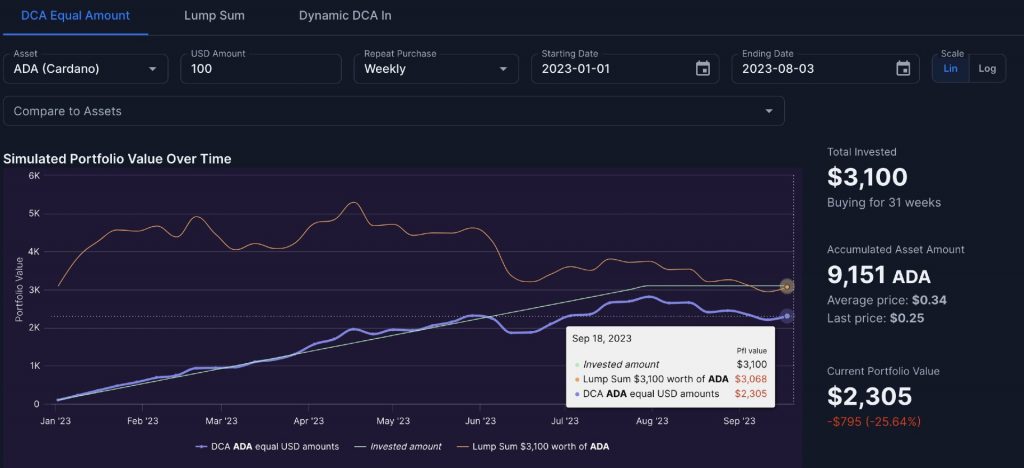 Moreover, if you diligently poured $100 each week in ETH this year, you would be at a loss of nearly 5%. ETH barely spiked in price this year leading to investors holding on to their bags for the long term. The markets remain bearish due to macroeconomic factors and an upcoming bull run is nowhere seen on the horizon.
The cryptocurrency markets might remain bearish for a few more months testing the patience of investors. The bull run of 2021 has come to a screeching halt and several cryptocurrencies have fallen below their 2020 lows. Therefore, a quick recovery might be off the cards as leading cryptocurrencies have a long way to reclaim their previous all-time highs.
Also Read: Shiba Inu: $1,000 Turns to $53.7 Million, Gains of 5,372,390%
At press time, Ethereum was trading at $1,625 and is down 1.1% in the 24-hours day trade. ETH is also down close to 67% from its all-time high of $4,878, which it reached in November 2021.