September has historically been a bad month for the crypto markets. Things are no different this time around. The markets are in the reds once again after a brief moment of relief last month. Bitcoin (BTC) has fallen by up to 13% in the last seven days. Moreover, Nasdaq is down by 7%, while the S&P 500 is down by 6%. This signals that both stock and crypto markets are falling in tandem.
According to Arcane Research's latest update, Investors are dumping their crypto, Ethereum (ETH) in particular, as macro fears take hold. Ethereum had its historic transition to a Proof-of-Stake consensus last week. However, the token has fallen by up to 20% since the Merge.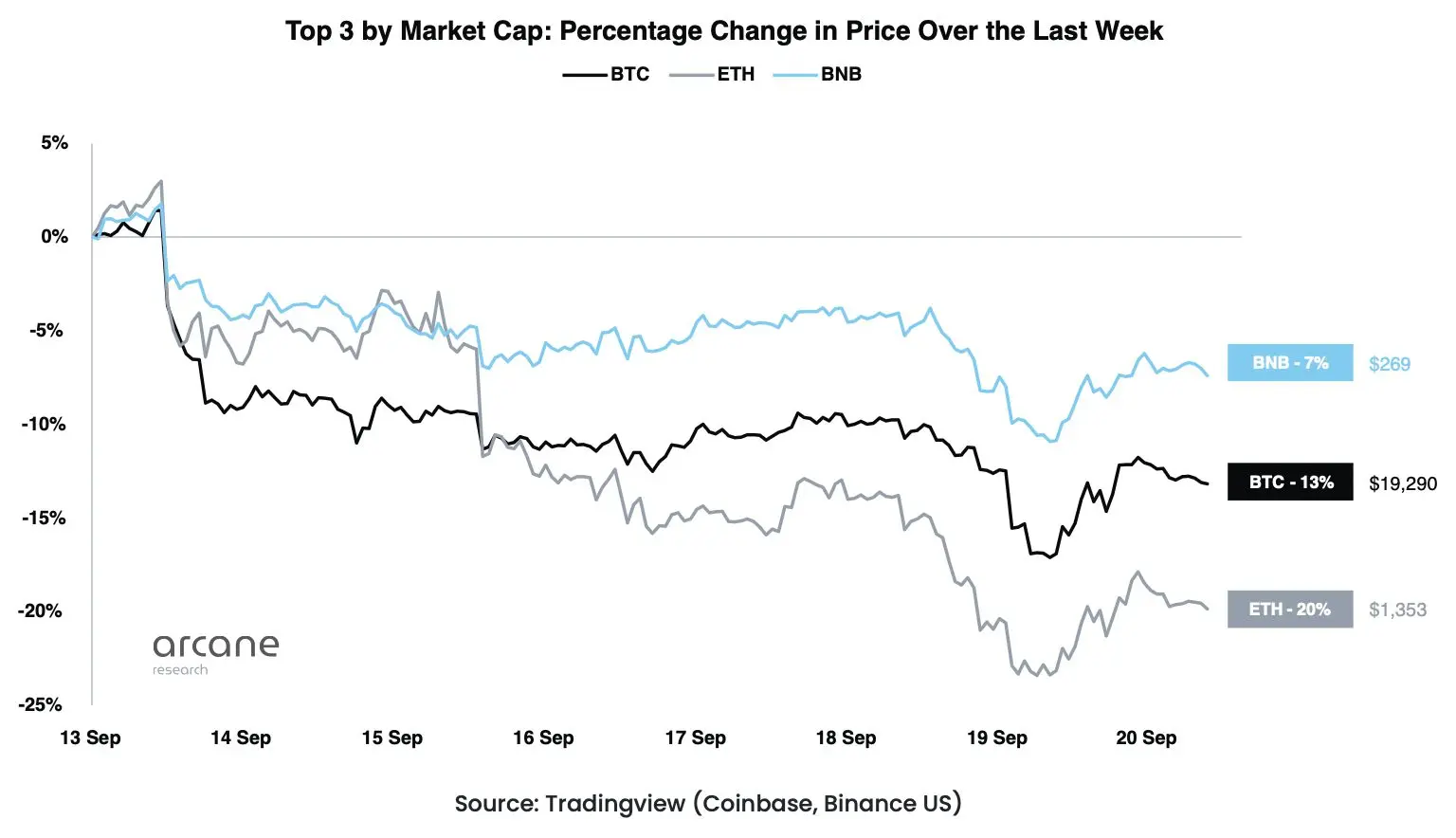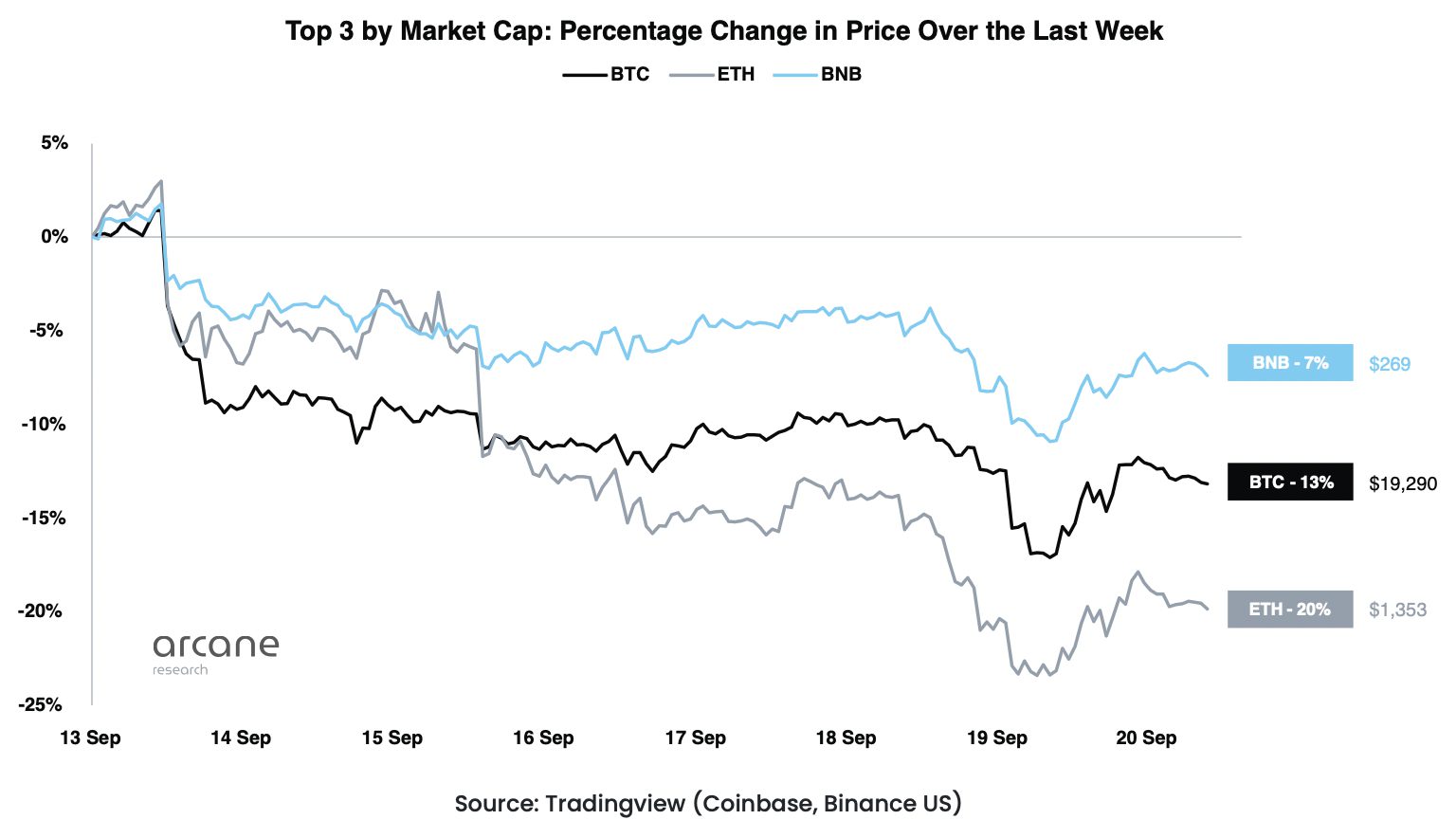 Yet, there is a larger picture to the recent plummet. Rising inflation and subsequently, interest rates, have affected Investor sentiment. August's inflation numbers exceeded expectations by 0.2%. The FOMC (Federal Open Market Committee) meeting is scheduled for today and investors are expecting an increase of another 75 basis points. Some even expect a 100 basis point increase.
Federal Reserve chair, Jerome Powell, stated the FOMC results will depend on the macro data from July and August. Powell also revealed that the FED will continue its combat against inflation, which is another way of saying that interest rates will continue to go up. Nonetheless, investors can only sit and wait until the FOMC results are announced.
Stablecoins Relief of Crypto investors?
While the larger crypto markets are flat or slightly down after their most recent fall, stablecoins are pulling in large numbers. The fear that is looming over the markets has led investors to pour their holdings into stablecoins. According to Arcane Research, "USDT grew its market share by 0.9 p.p., USDC by 0.52 p.p., and BUSD by 0.3 p.p."
The global crypto market cap has declined by 11% in the last seven days. However, the combined market cap of the three largest stablecoins has stayed level.
At press time, Bitcoin (BTC) was trading at $19,003.06, down by 1.6% in the last 24 hours. On the other hand, Ethereum (ETH) was trading at $1,336.02, down by 1.4% in the last 24 hours.