The cryptocurrency industry is home to a plethora of dog-inspired assets. Most of these fall under the meme coin category. While Dogecoin [DOGE] and Shiba Inu [SHIB] have managed to make it to the top, others were slowly taking over. Baby Doge, for instance, is emerging as the talk of the crypto-town.
Over the last couple of days, the meme coin has been witnessing parabolic growth. In addition to its price, the network's swap platform was seen thriving. According to the network, the total value locked in Baby Doge Swap hit a high of $60 million.
It seems like a wide majority of individuals were seeing potential as they were pouring into the network. The total number of holders of the meme cryptocurrency also witnessed a surge. There are currently a total of 1,677,650 holders in the Baby Doge network. Over the last 7 days alone, the network saw a rise of 16,304 holders.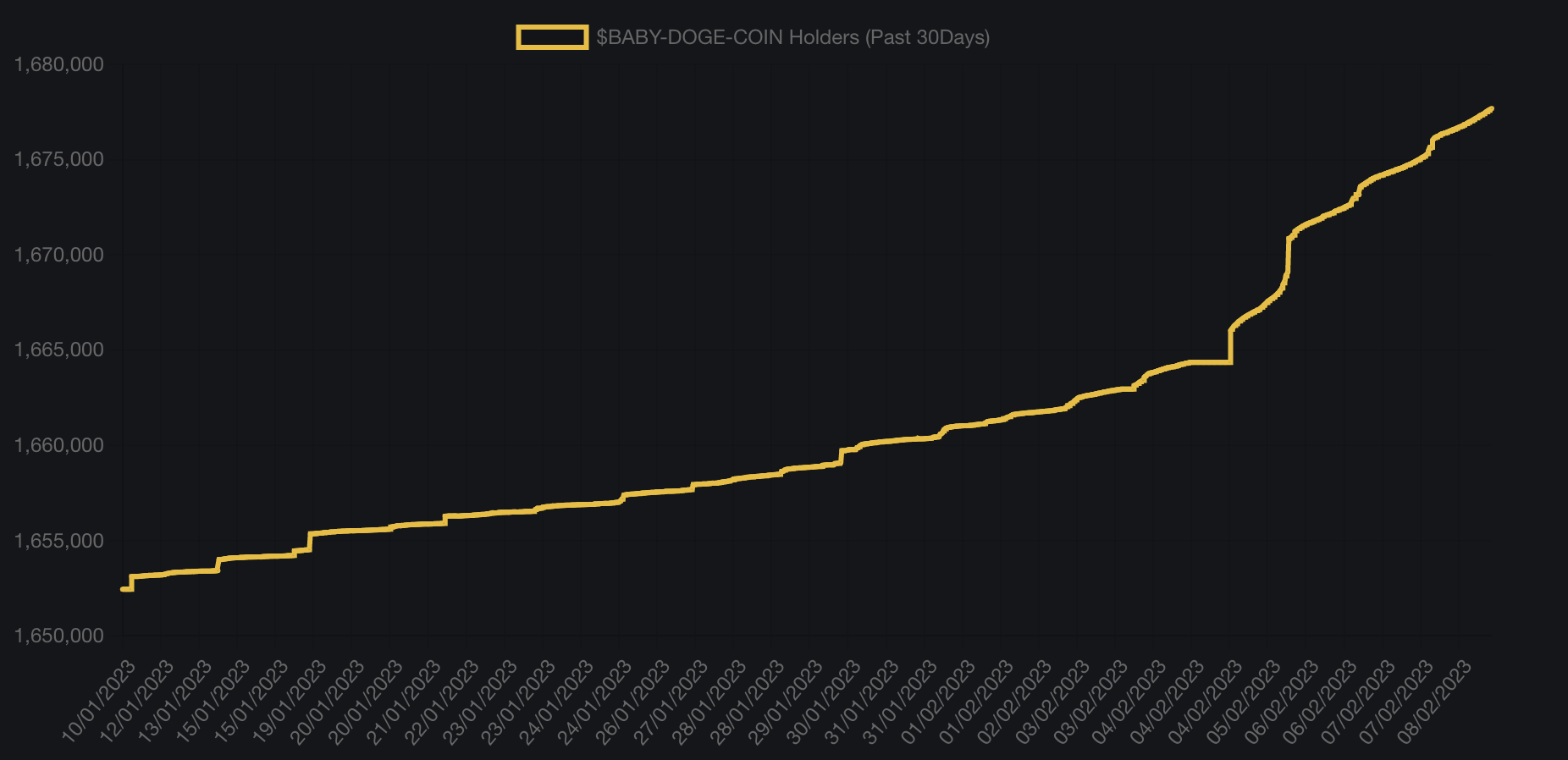 It should be noted that Shiba Inu's holder count just reached 1.3 million. Despite being less popular compared to SHIB, Baby Doge has become quite prevalent among investors.
This sudden spike in the asset's holder count and price can be associated with the network's upcoming launch. The Baby Doge ecosystem is prepping to roll out the burn portal on Feb.13.
Will the burn portal launch continue to boost Baby Doge's price?
While most cryptocurrencies were pocketing minimal gains, Baby Doge was on a roll. The asset's price soared by 124% over the last 7 days. Throughout the previous month, the meme coin pocketed gains of up to 261%.
At press time, Baby Doge was trading for $0.000000003493 with a 7.3% daily increase. The asset's current hot streak is expected to persist following the launch of the burn portal.
In addition to this, the asset's rally has the community speculating if the meme cryptocurrency could emerge as the next Shiba Inu.