While it is painfully difficult to predict the success of meme coins, certain factors do play a big role in their development. Take Dogelon Mars as an example. Since its inception, the token has gained traction through community building and social media volumes. While its biggest appeal comes through unconfirmed associations with Elon Musk and Dogecoin, a Reddit user made an interesting observation- one which could really drive ELON's value going forward.
A Twitter handle pointed out the discovery made on Binance's sitemap. The same quickly made rounds on Twitter and users contemplated whether an official announcement was around the corner.
Now, meme coins do not have a large presence on Binance just yet, with only Shiba Inu and Dogecoin available for trade on its platform. However, according to CoinMarketCap, ELON is the third-largest meme coin after SHIB and DOGE. Hence, if Binance does push through with another meme coin listing, ideally, ELON would be its first choice.
Dogelon Mars Downtrend On Hourly Timeframe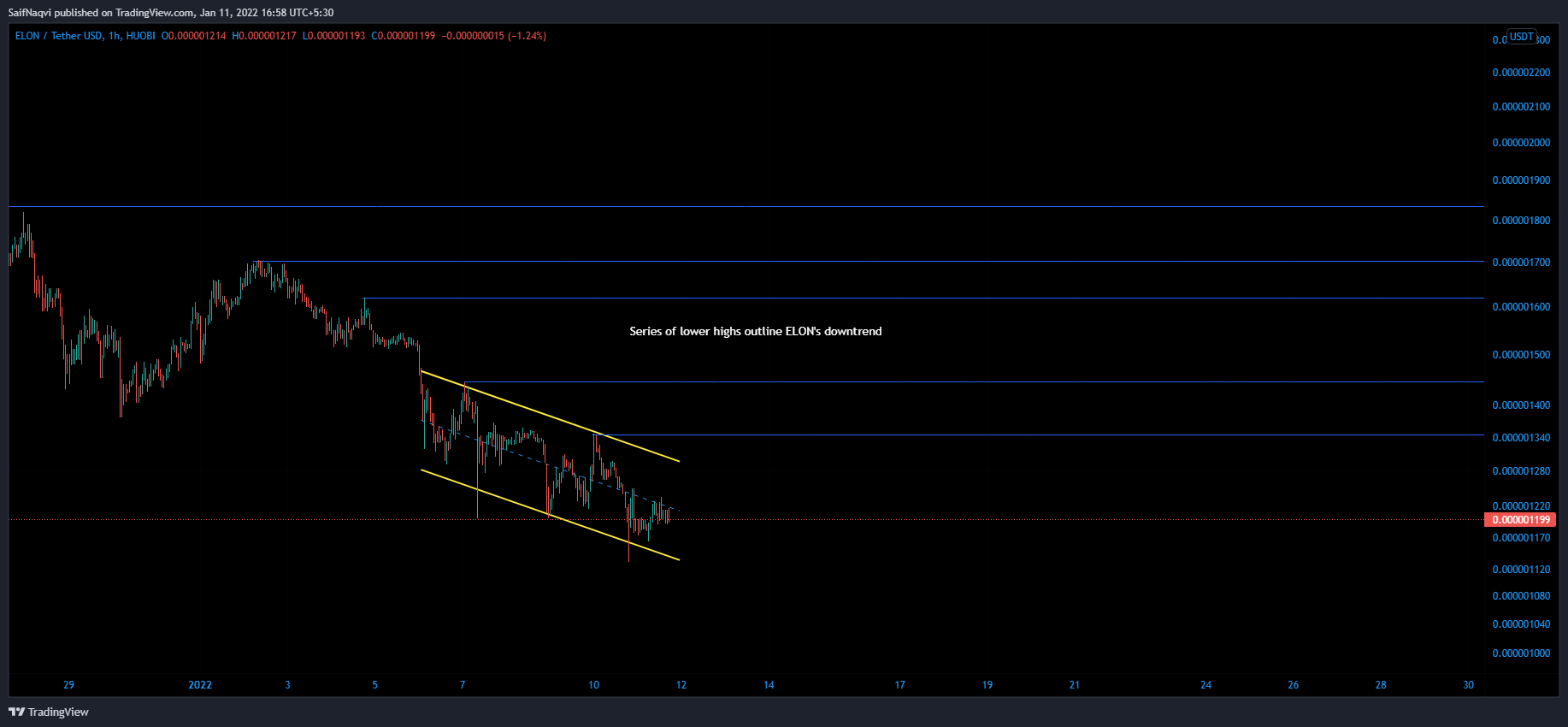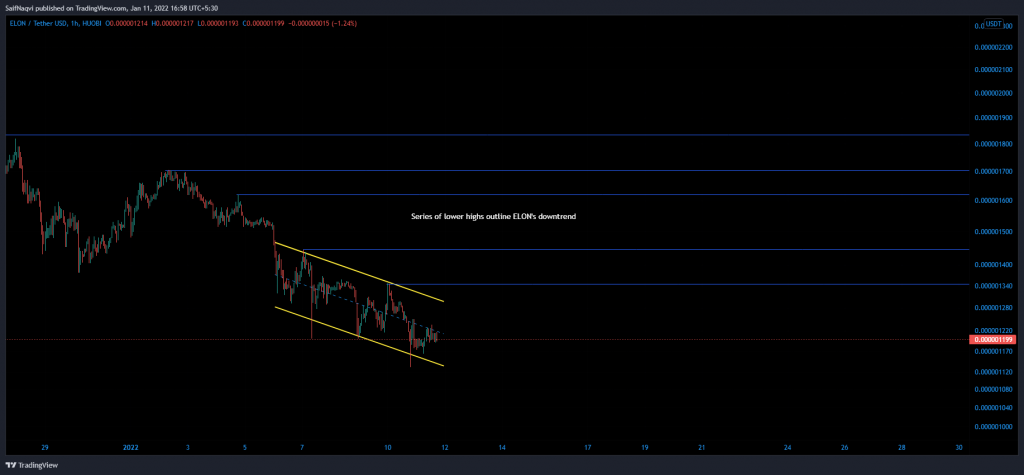 Needless to say, an active trading pair on the world's most traded crypto platform would be huge for Dogelon Mars and its price. In December 2021, ELON witnessed a 34% spike after getting listed on Gemini and Huobi exchanges.
Since then, its price action has been trapped within a down-channel and no support levels have been established yet. A successful Binance listing would not only lift ELON out of the doldrums but solidify the presence of the token in the upper echelons of meme coins.