XRP has been making noise for an array of reasons. From its involvement in the SEC v. Ripple case to the XRP Army taking shots at Cardano's Charles Hoskinson, the asset has been more than relevant in the market. More recently, the asset's on-chain activity surpassed that of Bitcoin [BTC], Cardano [ADA] as well as Ethereum [ETH]. Things aren't quite the same, as XRP dropped to the fifth position in terms of daily on-chain activity.
According to the latest data from Messari's chains activity dashboard, XRP stood as the fifth most active chain. Over the last 24 hours, XRP settled $631 million in transactions. Its counterparts like Bitcoin stood in first place with $6.49 billion in transactions. Cardano took over second place while Litecoin [LTC] stood third. The fact that LTC had taken over XRP came as a surprise.
In addition to this, the total number of active addresses of XRP was 42,524.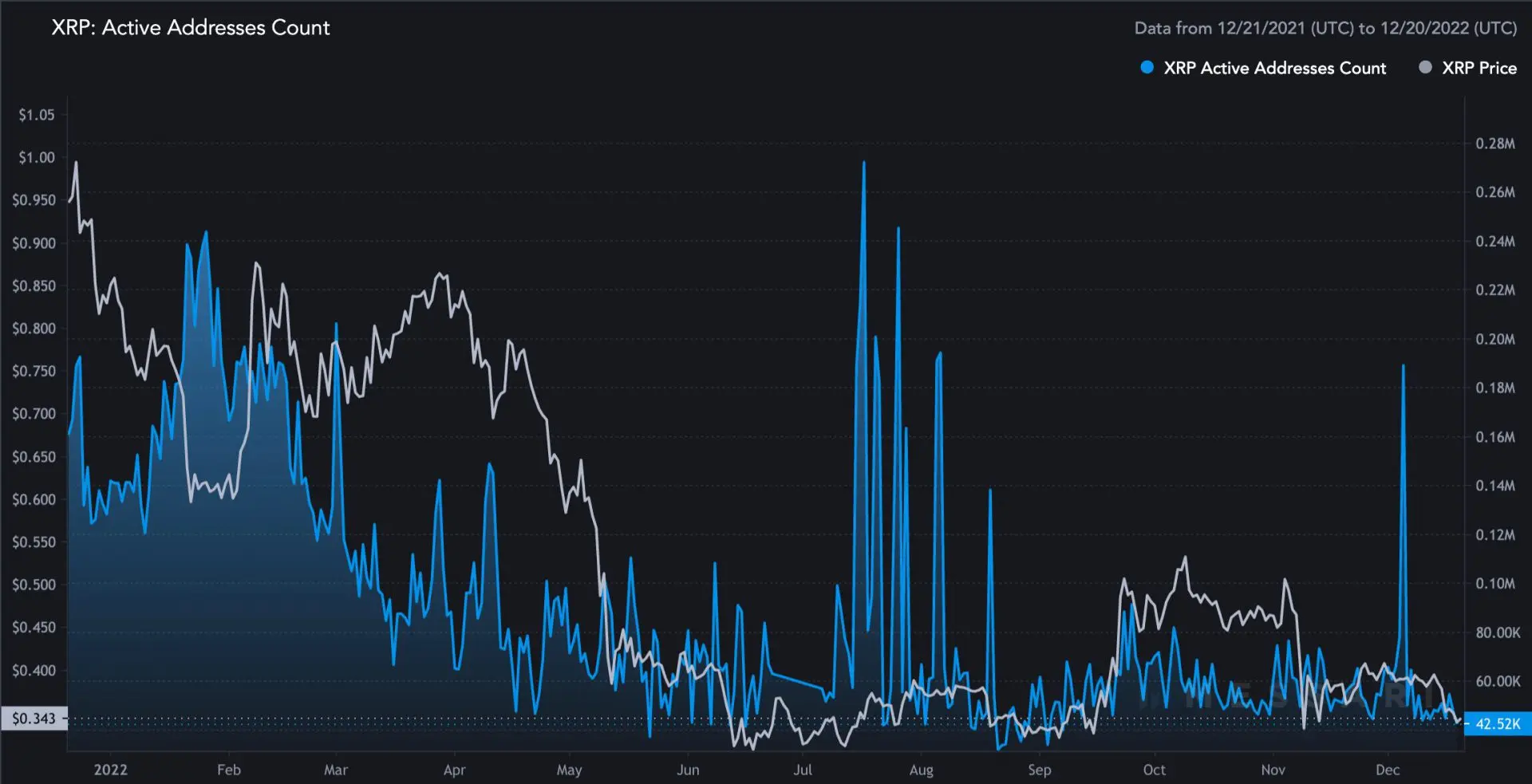 As seen in the above chart, the total active addresses on the network witnessed a massive spike earlier this month. While the community assumed that the asset would persist this notion, it recorded a major fall. It should be noted that the active addresses in the network were at a low.
With limited on-chain activity, the chances of the asset's price surging were highly unlikely. At press time, Ripple's native token was trading for $0.3437 with a dainty daily surge of 0.43 percent.
XRP's social strength was also seen declining. However, the asset was certainly a hot topic of discussion particularly among the Ethereum community.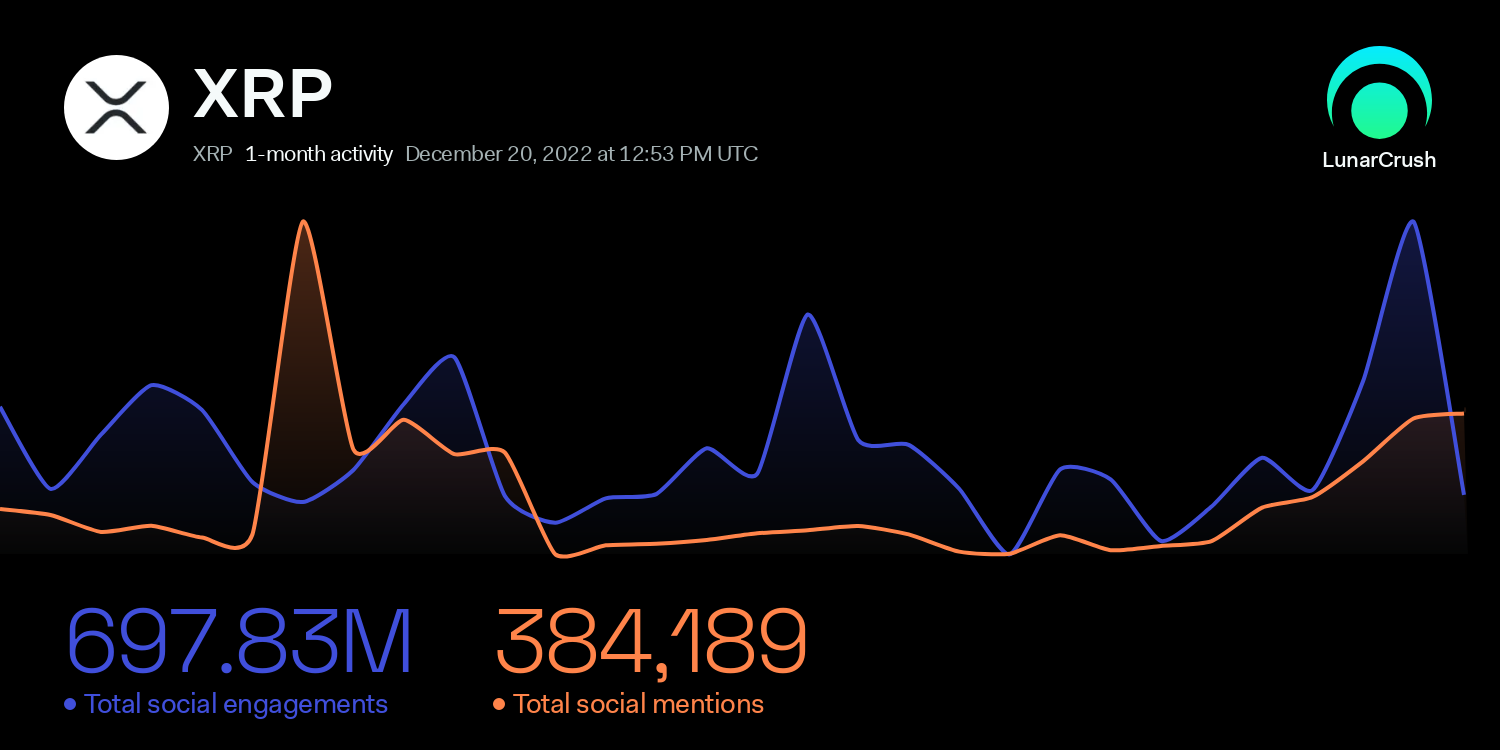 Ripple's CTO schools Ethereum's Vitalik Buterin
Time and again, Ripple and XRP have been used interchangeably. More recently Vitalik Buterin, the co-founder of the Ethereum network was seen taking a jab at XRP for not apologizing "for claiming that Bitcoin and Ethereum are Chinese-controlled."
Responding to the same, David Schwartz, the CTO of Ripple said,