Although the overall digital asset and finance sectors have spoken about the positive signs for the most prominent crypto, one man has stated otherwise. Specifically, CNBC television personality Jim Cramer has said "Mr. Bitcoin is about to go down big" on his Squawk on the Street program.
Cramer has long had an interesting personality, especially as it pertains to his predictions regarding crypto. It has often become the running joke that his statements prove to be wildly false. Subsequently, noted crypto legal expert John Deaton posted to X stating that he went against the statement immediately.
Also Read: Jim Cramer Says FED Chair is Reason Financial Markets 'Can Go Higher'
Cramer Warns That Bitcoin is Set to Go Down
The past two years have represented a rather tumultuous time for the digital asset sector. Indeed, coming off the collapse of some of the industry's largest players, investors remained wary. Yet, the past year has shown that there is an upwind, especially as institutional players continue to enter the fray.
However, one noted economist has spoken out against the performance of the industry's most prominent asset. Specifically, Jim Cramer recently said, "Mr. Bitcoin is about to do down big," during a segment on his CNBC program.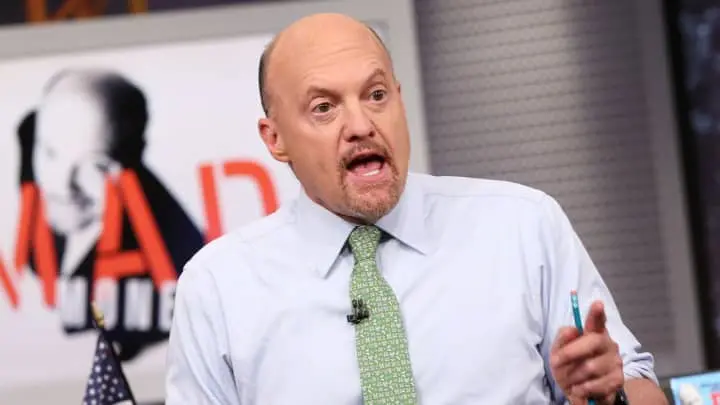 Also Read: Threads Collapsed After Jim Cramer Said it Would 'Kill Twitter'
The Cramer effect has often proved to be an interesting financial phenomenon. Mostly, Crmaer has proven to be wildly inaccurate in his digital asset predictions. Therefore, many have perceived the health of Bitcoin as a noted reality amidst his statements. Subsequently, all signs point to the asset facing an upswing in the near term.
Not only is the price of the asset still around the $27,000 figure, but the rush to create a Spot Bitcoin ETF has left its potential intact. Specifically, asset management firms are rushing to offer specific investment services to customers. Therefore, it speaks to the overall demand for the asset on the investment front and what it could mean for its performance in the future.