JPMorgan Chase & Co. has debuted its first blockchain collateral settlement system. JPMorgan's Tokenized Collateral Network (TCN) was used by BlackRock to tokenize shares in one of its money market funds. The tokens were then transferred to Barclays Plc for collateral in an OTC (over-the-counter) derivatives trade. The development was revealed by Tyrone Lobban, head of Onyx Digital Assets at JPMorgan in a recent interview.
According to Lobban, the use of blockchain technology means that transfer takes place instantaneously. He added that the technology will increase efficiency. Moreover, it will free locked capital which can find use as collateral in ongoing transactions.
Also Read: JPMorgan's Profits Set to Rise 25%, Other U.S. Banks to Follow
Although the move is a step in the positive direction, the volume is still tiny compared to the bank's larger business. Moreover, JPMorgan wants to allow clients to use other assets as collateral using the technology.
Will other firms follow BlackRock towards JPMorgan's TCN platform?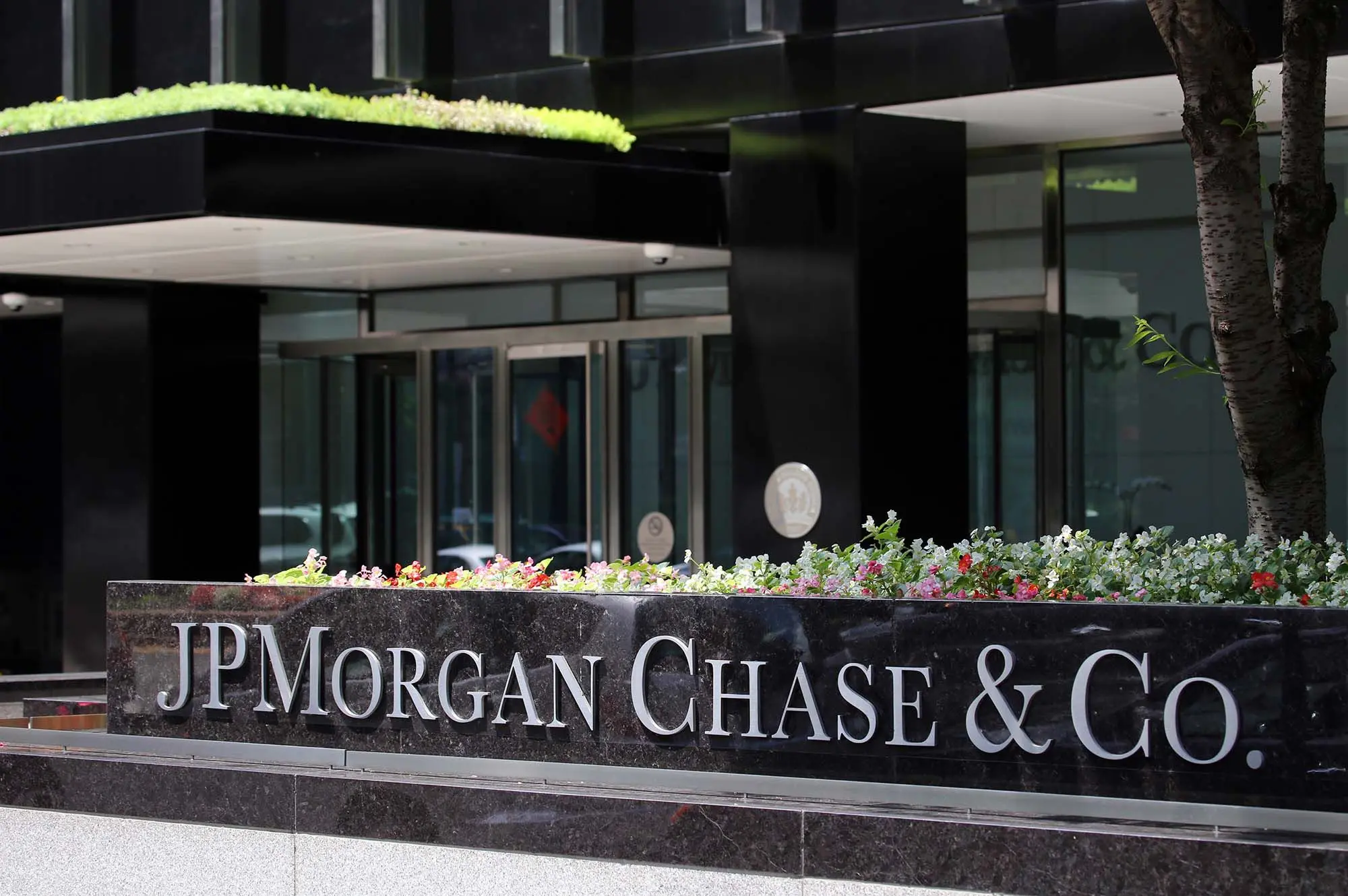 Although BlackRock is the first to use JPMorgan's TCN tool, other firms will likely follow suit. Lobban has added that the firm has several clients in its pipeline.
According to experts, using the technology will ease the use of shares in money-market funds as collateral. This is because the institutions will not have to redeem the tokens for cash, as is the case in the traditional method.
According to Tom McGrath, deputy global chief operating officer of the cash management group at BlackRock, "Money market funds play an important role in providing liquidity to investors in times of high market volatility."
Also Read: No Escaping Inflation Without Recession: JPMorgan Strategist
He added, "The tokenization of money market fund shares as collateral in clearing and margining transactions would dramatically reduce the operational friction in meeting margin calls when segments of the market face acute margin pressures."
However, JPMorgan is not the only firm with such a tool. Other rival firms are also following in the bank's footsteps. Last November, Goldman Sachs Group Inc. also revealed its digital asset platform. As per the bank, clients can use the platform to issue financial securities in the form of digital assets.