New skeletons are tumbling out of the closet each day in the KuCoin and Shiba Inu 'shorting' controversy. YouTuber Tom Zuzolo leaked an email in his latest video showing KuCoin allegedly asked its users to short SHIB to win a prize pool of $15,000. If that wasn't enough, KuCoin allegedly provided users with 5x leverage to indulge in the transactions.
KuCoin started the marketing campaign during the first week of November. Zuzolo alleged that KuCoin is favoring Torum Coin. SHIB enthusiasts slammed KuCoin for their move after the video went viral on social media.
A New KuCoin and Shiba Inu Controversy
However, Tom Zuzolo took to his YouTube channel and created a new video alleging KuCoin tried to buy him out. He also shared the screenshot of an email they sent him talking about his latest video about them.
"KuCoin never involves in any market manipulation," a sentence in the email read. However, at the end of the email, KuCoin talks about an "affiliate program in which you can get over 40% commission". The email also says that if Tom is interested, they can "discuss some joint campaigns to give away SHIB tokens to your followers."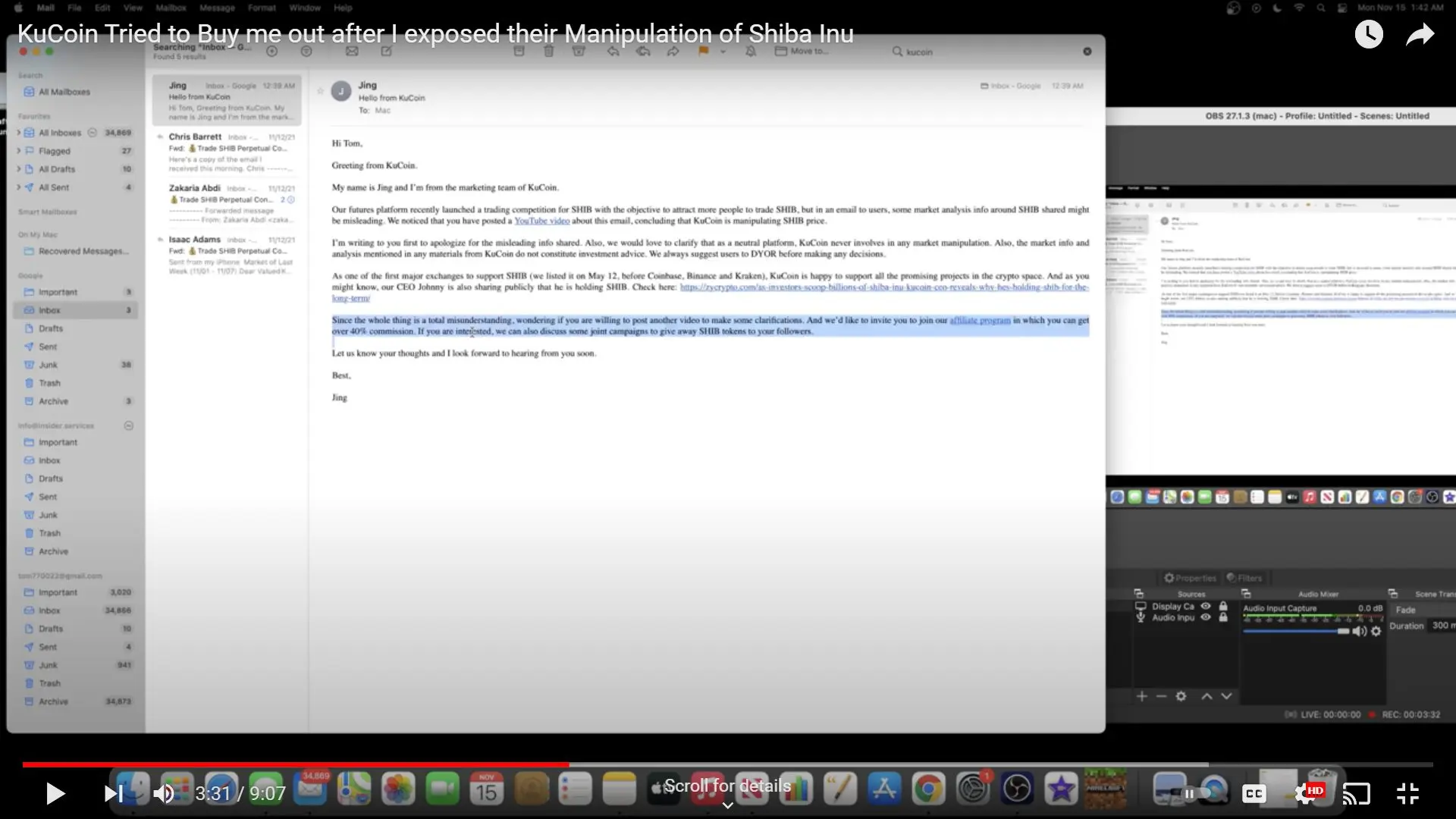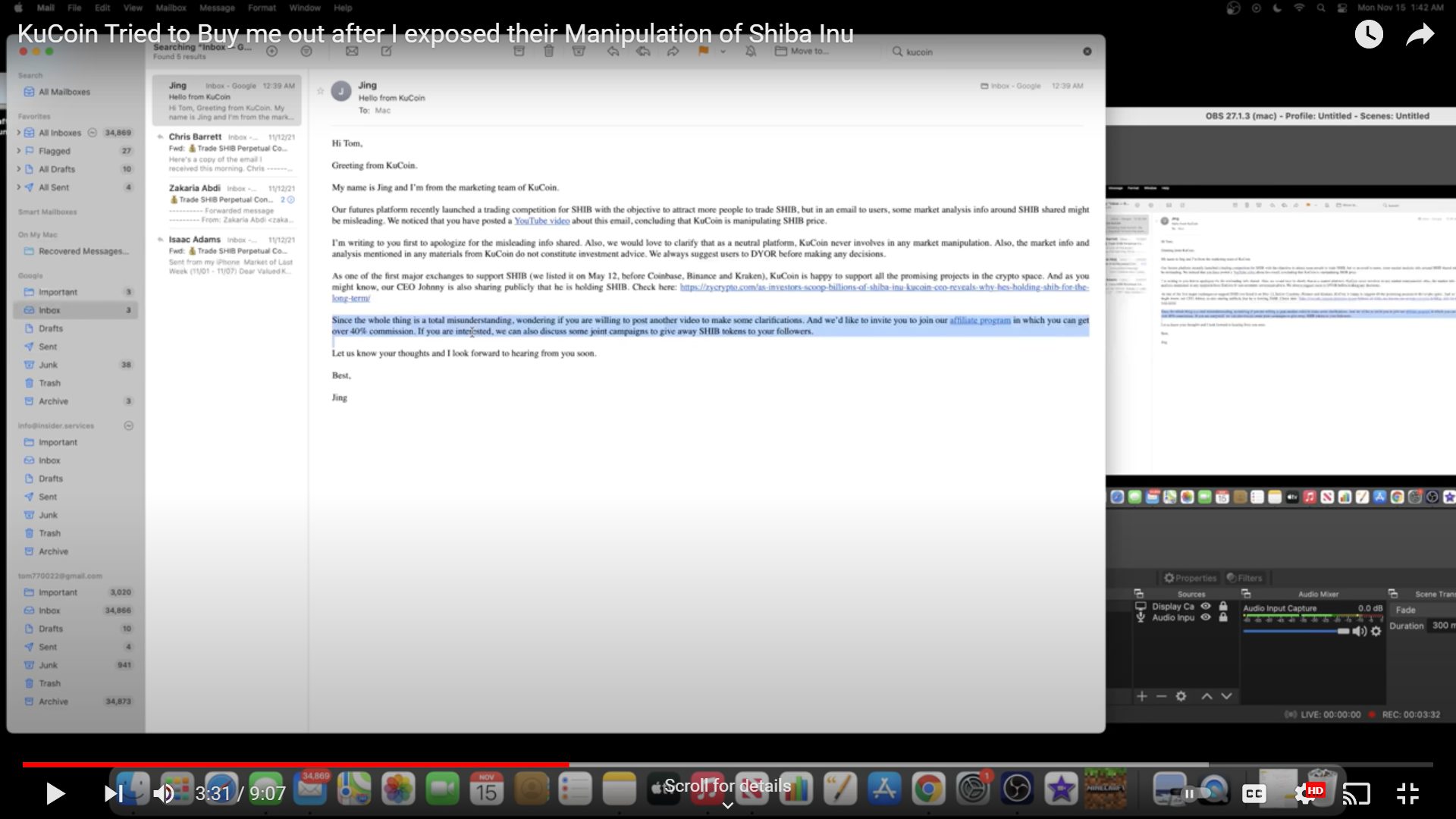 After receiving the email, Zuzolo made another video titled, "KuCoin Tried to Buy me out after I exposed their Manipulation of Shiba Inu". Watch the video of Tom Zuzolo talking about the whole controversy below:
In addition, Zuzolo requested SHIB enthusiasts to not harass the employee who sent the email as the person is just doing his/her job, which is absolutely right. "They are not the face of KuCoin. I really don't want any type of ill intent headed towards (employee who sent the email), he said.
Zuzolo highlighted the end of the email in which they spoke about "40% commission" and " joint campaigns".
"They basically tried to pay me off. They tried to get me to promote KuCoin now and make a video basically to patch over their reputation."
Here's How It All Started
In the previous video in which Zuzolo leaked the KuCoin and Shiba Inu 'shorting' email, he said, "In my opinion, this is a deliberate manipulation to try to take the energy out away from Shiba Inu and try to intersect and advertise Torum on their platform. Step one for them is to cut down Shiba Inu, step two is to introduce Torum as a replacement."
"This is textbook manipulation," he said in his previous video titled "LEAKED Email Reveals Major Exchange has been Manipulating SHIB for DAYS."
Shiba Inu at the time of publishing was trading at $0.00005088 and is down -3.81% in the 24-hours day trade.