Litecoin (LTC) will undergo its next halving on August 10, in less than three months. The event will take place on block 2,140,000, with rewards dropping from 12.5 LTC to just 6.25 LTC. Just like for Bitcoin (BTC), experts anticipate LTC's halving event to have a positive impact on the asset's price.
According to Santiment, Litecoin's (LTC) halving event could lead to miners rushing to get their hands on as much LTC as possible. With fewer tokens available after August 10, the event could lead to a surge in LTC prices.
As per Santiment's data, as chatter around the halving, called LTC20, increased, so did on-chain transaction volumes. The analytics firm noted that if on-chain volume continues to rise, it may mean that "big players are beginning to jump in on their LTC investments."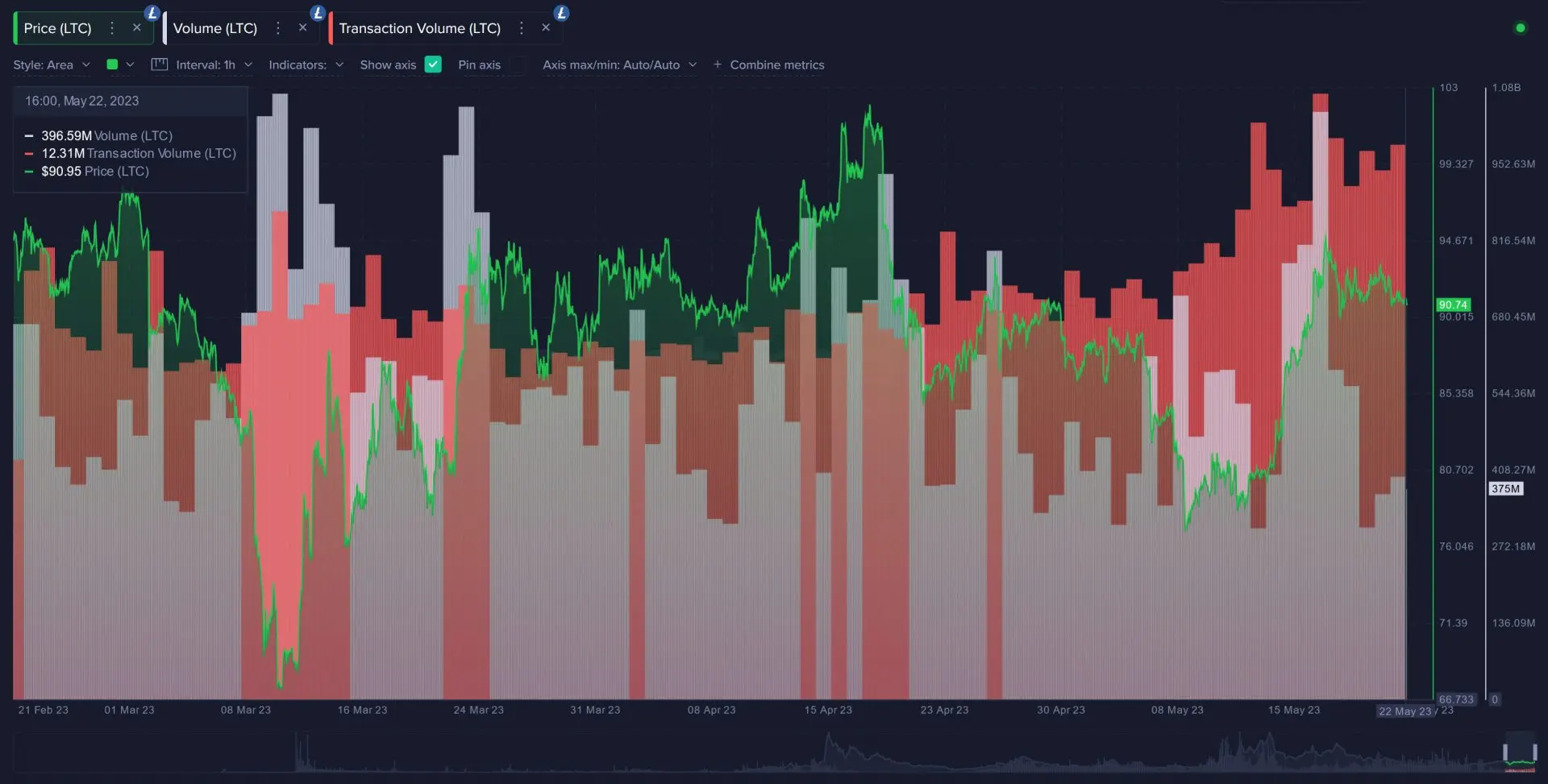 The number of distinct addresses on the LTC network also surged. This is a sign that addresses are stockpiling on what might be the last "discount" before August 10. But during the past five days, the number of active addresses has decreased.
Will Litecoin's price surge post-halving?
The 30-day and 365-day MVRV ratios are both well over 0%, showing that average traders are now doing well and are above water. Santiment predicted that Litecoin may follow a path where the average trading profits on the short and medium-term time scales slow down for a week or two. Santiment noted, "Don't be surprised if whales push up the price above $100 before an opportunity is given for one final dip."
It's known that halving events can produce some rather surprising abnormalities. Santiment said that the distinct waves of 500–600 $1M+ daily transactions on the LTC network are interesting to observe. Historically, this amount abruptly decreases by 95% for a week.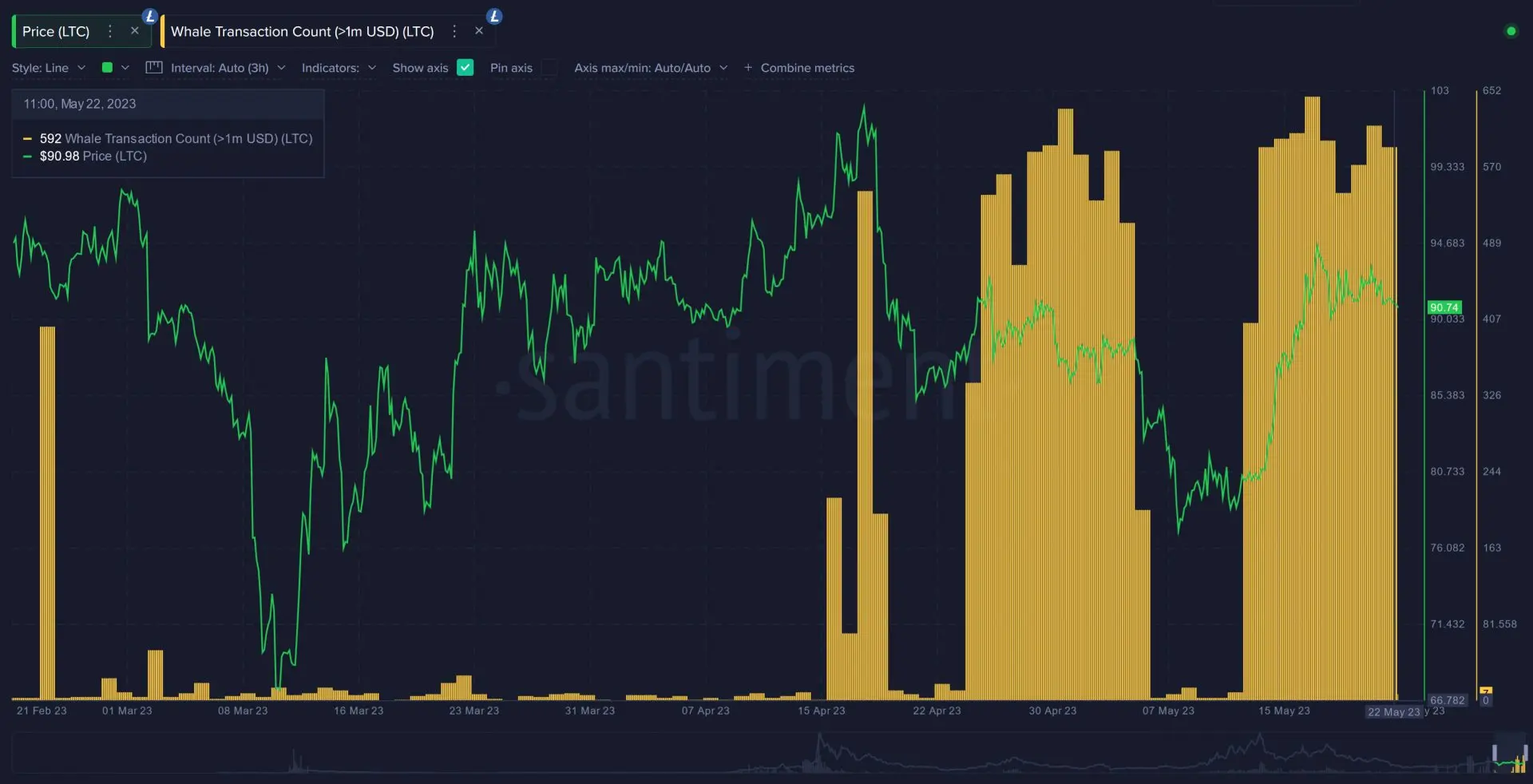 Therefore, we could see a potential price rally for Litecoin (LTC) as the halving approaches, but prices may fall soon after. At press time, LTC was trading at $91.91, up by 0.4% in the last 24 hours.