The crypto community has been keenly waiting for Ethereum's Merge to take place. Parallelly, other projects have also been focusing on their developmental game. However, they're being overlooked. Privacy-focused protocol Monero, for instance, underwent a hard fork in mid-August.
And now, in another development, the BNB Chain revealed its own zero-knowledge proof scaling technology called zkBNB. Zero-knowledge proofs, on their part, are solutions that cater to long-term blockchain scaling.
The said release will impact the ability of developers to build large-scale BNB Smart Chain-based applications with "guaranteed" security and transaction speed, faster finality, and significantly reduced transaction fees.
Furthermore, integrating payments and atomic swaps will be made much simpler. Alongside this, zkBNB will also allow digital assets to be automatically traded without permission. The same will be done by using the built-in AMM swap and liquidity pools.
Via a blogpost release on 7 September, the team said that they officially released the zkBNB testnet on 2 September.
The post further stressed,
"With performance a key priority for BNB Chain, zkBNB puts up astonishing figures with an ability to support 100M addresses, and handle 5K-10K TPS- unparalleled figures in our Industry."
Ethereum vs Binance: Head to Head
Performance-wise, the Ethereum blockchain and the Binance blockchain have been neck-to-neck competitors. Take the case of the number of unique addresses itself, for instance. At press time, this metric reflected a value of 204.8 million for Ethereum. Binance Smart Chain stood right behind at 189 million.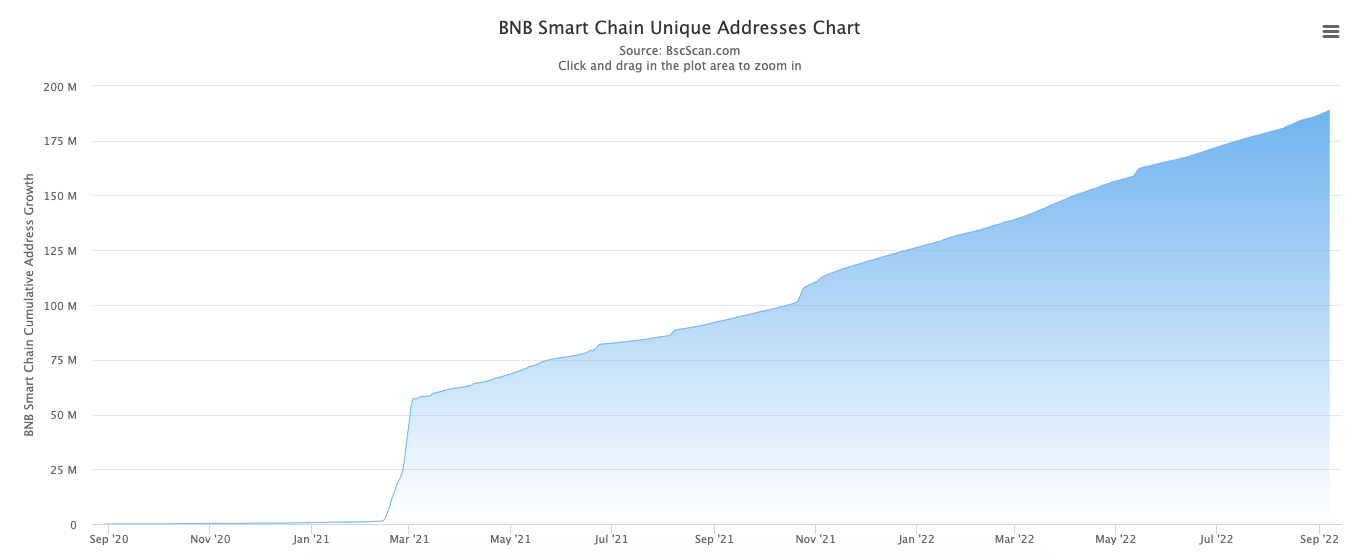 On the DeFi front, however, Ethereum has a clear upper hand. Per data from DeFiLlama, the TVL locked on Ethereum [$33.7 billion] accounts for 58.5% of the total funds locked on all chains. Binance Smart Chain's $5.31 billion funds only accounted for 9.2% of the total funds locked.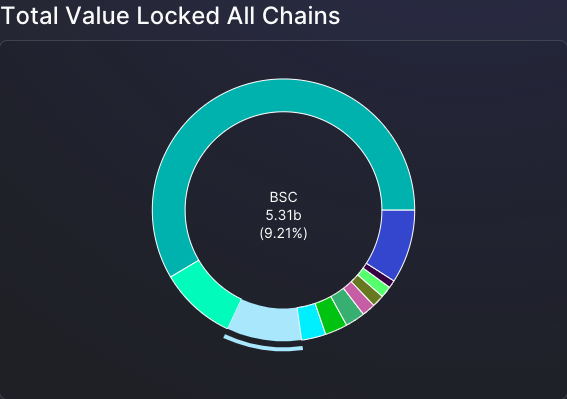 Having said that, it shouldn't be forgotten that the Binance Smart Chain sustains the second highest number of protocols on its network, and the gap with Ethereum, ain't quite wide on this front [550, 458 respectively]. The same hints that the Binance Smart Chain is one of the go-to chains in the ecosystem.