The new meme kid in the block Pepe Coin became the third most talked about cryptocurrency in the world. Pepe Coin was launched in April 2023 and made a handful of investors who took an early entry position turn into millionaires. Read here to know how an early investor made $8 million in three weeks with an investment of $251 in Pepe. The rags-to-riches story is what made investors relentlessly talk about the token on social media last month.
Also Read: Shiba Inu: How Many 'Zeroes' SHIB Deleted From July 2022 to 2023?
According to a recent report published by ICO Analytics, Pepe Coin is only behind Bitcoin and Ethereum in social dominance. Bitcoin took the top position with 17% mentions while Ethereum took the second spot with the same 17% mentions. Pepe Coin came close taking the third position with 16% of all social media mentions in June 2023.
Ripple's native token XRP came fourth place garnering 10% of social mentions. BNB came fifth with 4.3% while Solana came in sixth spot at 4.2%. Subsequently, QNT took the seventh place with 3.8% mentions and ChainLink came eighth with 3.5%. In addition, APE coin and ARB took the ninth and 10th spots with 3% and 2.7% in social mentions, respectively.
Also Read: Shiba Inu: How Many SHIB Tokens Will Shibarium Burn? Explained!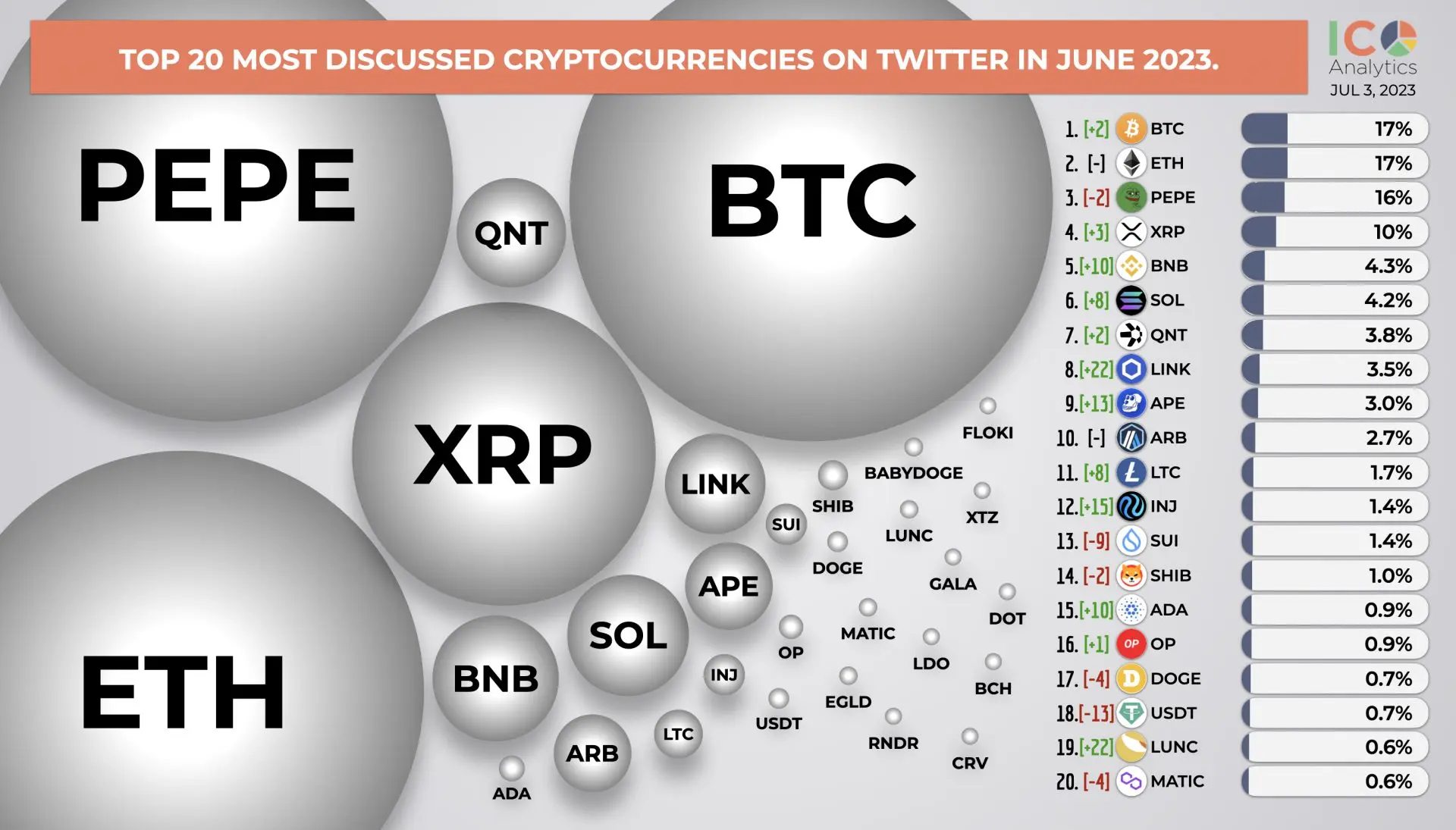 "Top 20 most discussed cryptocurrencies on Twitter in June 2023. In the chart below you can find a share of mentions of each coin among the top 150 coins by market cap," tweeted ICO Analytics.
The Rise & Fall of Pepe Coin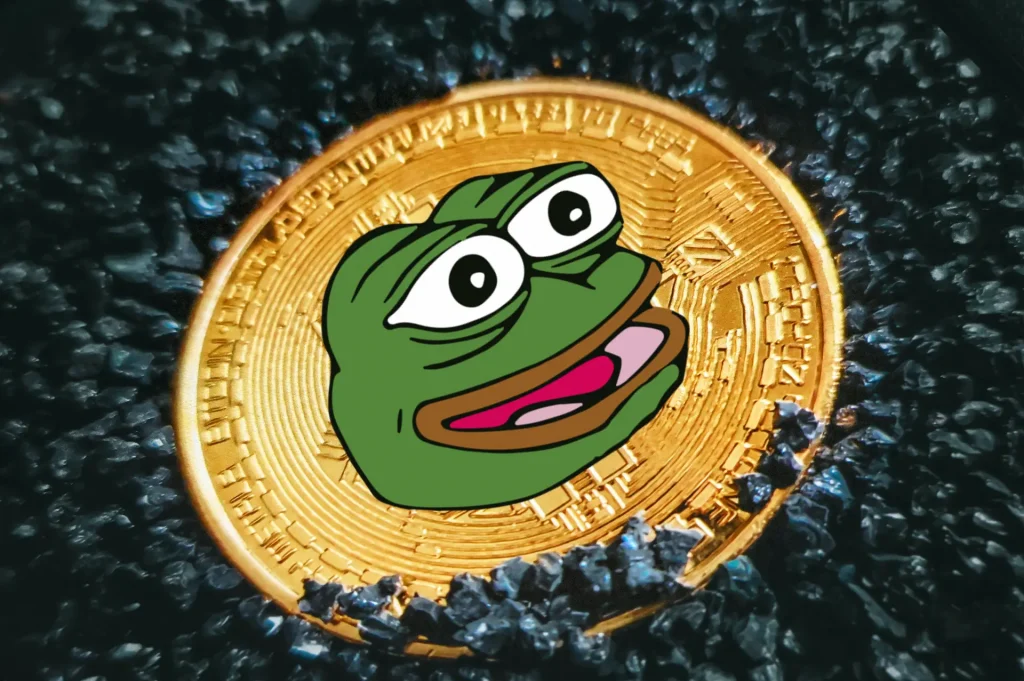 Pepe Coin dramatically shot up in price in May but gradually declined as early investors indulged in sell-offs. The token is finding it hard to sustain in the indices as it's down 60% from its all-time high. Nonetheless, Pepe Coin fared well in the last two weeks as it spiked 90% in the indices. However, its price is now declining as investors are booking profits.
Also Read: Shiba Inu: Will Shibarium Burn 20 Trillion Tokens Every Month?
At press time, Pepe Coin was trading at $0.00000178 and is down 0.5% in the 24-hours day trade. It is also down 60% from its ATH of $0.00000431, which it reached on May 5, 2023.