Shiba Inu was the best-performing asset in 2021 after it spiked nearly 85,000,000% (85 million percent) in 365 days. However, things went downhill after it reached its all-time high of $0.00008616 in October of the same year. Fast-forward to 2023, SHIB is among the worst-performing crypto assets of the year as it barely rallied in price. The fog-themed token is moving backward making the 1 Cent dream seem to be only wishful thinking.
Also Read: Shiba Inu: AI Predicts SHIB Price For July 31, 2023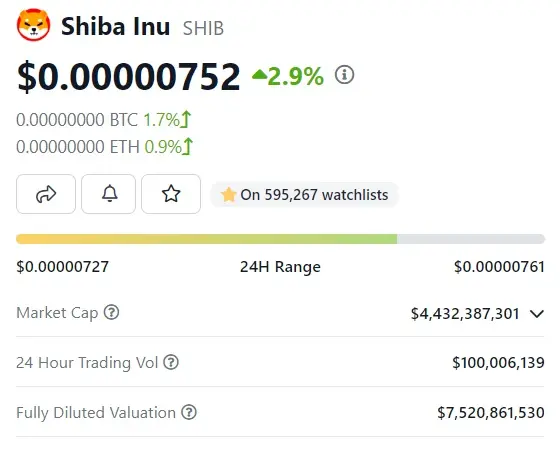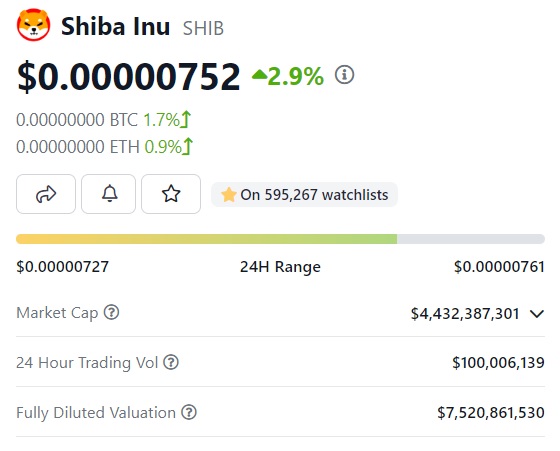 In this article, we will highlight how many zeroes Shiba Inu deleted from July 2022 to 2023. The move could give you insights into how SHIB has moved in the indices in the last one year.
SHIB: How Many Zeroes Shiba Inu Deleted Between July 2022 to 2023?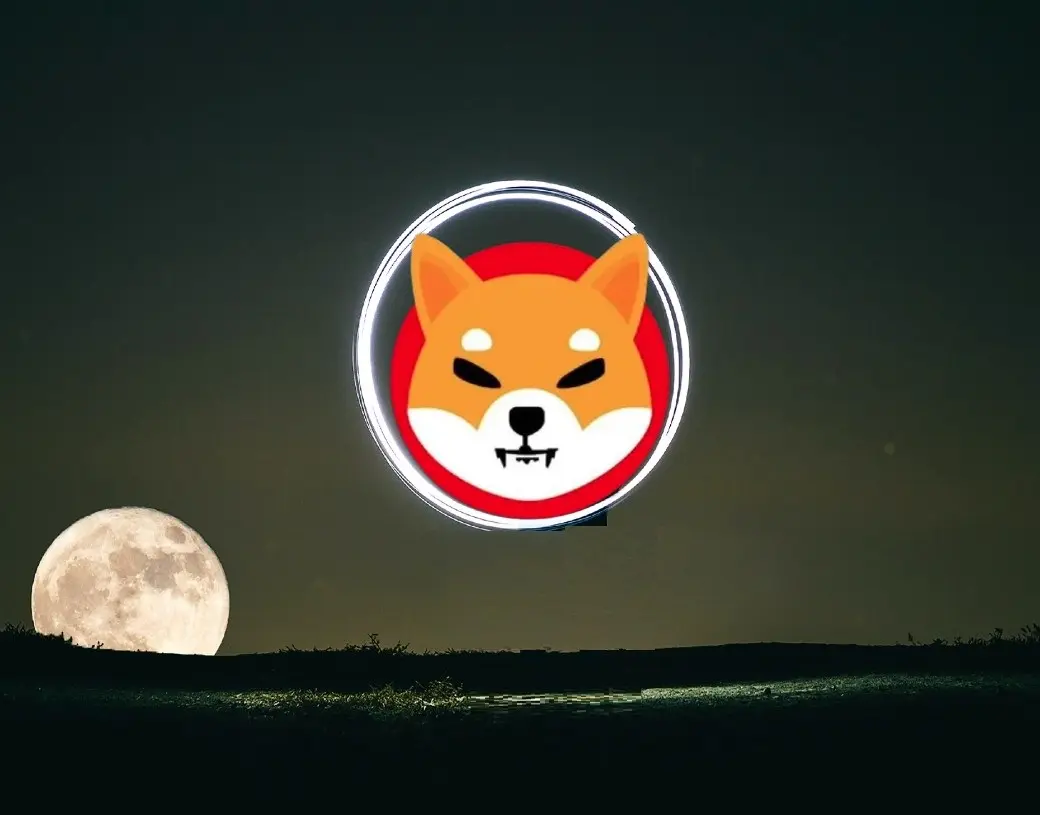 Shiba Inu crashed in July 2022 and fell from four zeroes to five 'zeroes' in the charts. By the end of July 2022, SHIB was trading at $0.00000986 (five zeroes) and remained on the razor's edge. The token tried to recover from its fall but failed in its quest to claw back trading with four zeroes.
Also Read: Shiba Inu: You Can Now Become a SHIB Millionaire for Less Than $10
Fast-forward to July 2023, Shiba Inu is still trading with five 'zeroes' in the indices. Therefore, between July 2022 to 2023, SHIB has not added nor deleted a 'zero' in the last 365 days.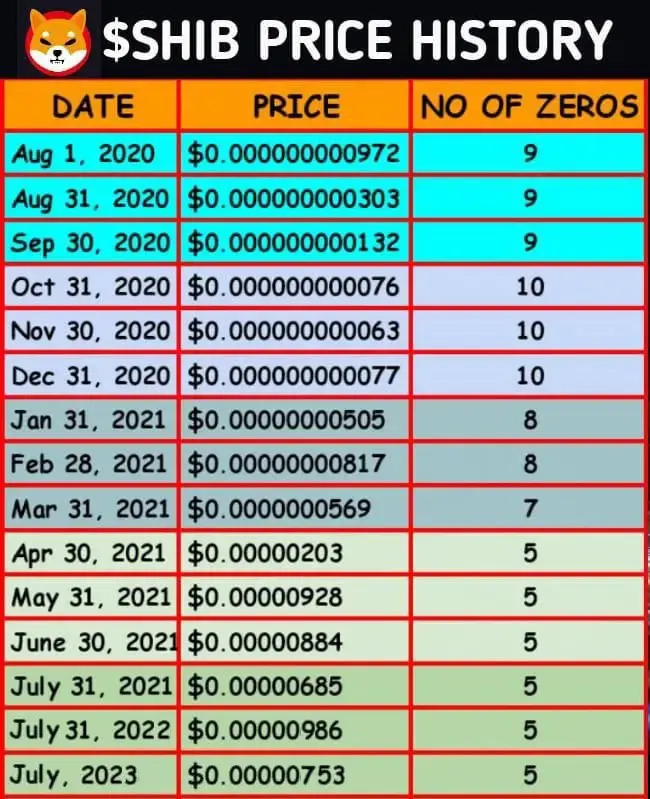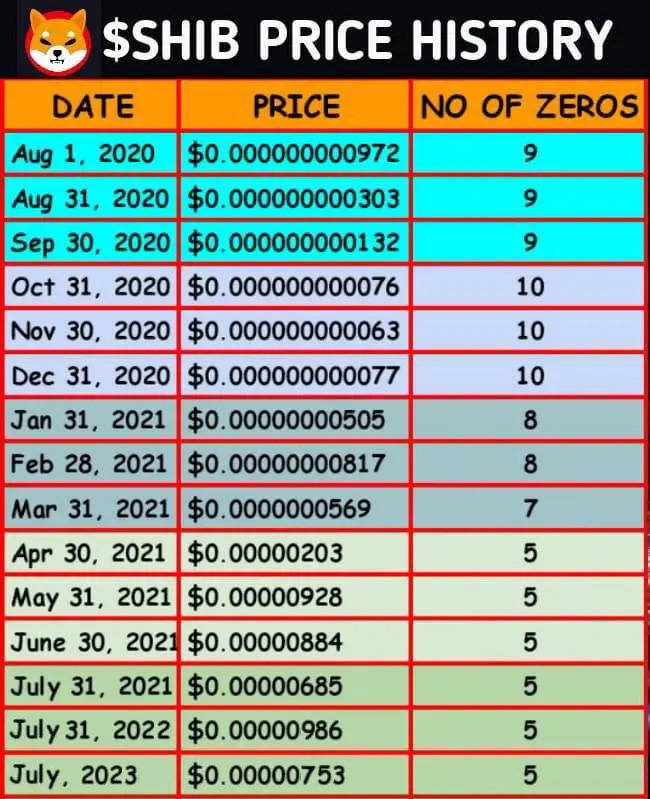 If you had taken an entry position into SHIB a year back, you would be facing a loss of 24% today. Shiba Inu is currently trading at $0.00000752 levels and is trading much lower than it was a year ago. The majority of investors who took an entry position during the 2022 market crash are all facing losses currently.
Also Read: The 1 Cent Dream: Shiba Inu To Reach $0.01? See What Google Bard Says
At press time, SHIB was trading at $0.00000752 and is up nearly 3% in the 24-hours day trade. However, SHIB is down close to 92% from its all-time high of $0.00008616, which it reached on October 28, 2021.