Over the past few hours, Ethereum L2 scaling platform Polygon unlocked around 14% of MATIC's total supply from its vesting contract address. The same amounted to roughly 1.4 billion tokens.
Blockworks' Sam Martin took Twitter to highlight that the unlock was executed in 9 transactions. As illustrated below, the two said transactions were quite lofty and involved 618.3 million MATIC tokens and 593.3 million MATIC tokens each. On the other hand, the remaining seven transactions involved 25 million MATIC tokens each.
The vesting period in plain terms refers to a period in which tokens sold in the pre-sale offering stage and offered to partners and project team members as incentives for contributions are withheld from being sold for a specific lock-up period. To avoid unlocks impacting the price, projects' vesting schedules are announced by projects to release these tokens in intervals.
So, is Polygon's unlock bearish?
Well, there has been a lot of FUD concerning the said unlocks. However, it should be noted that all the said tokens were transferred from Polygon's vesting contract address to the foundation's address instead of being let out in the open market, implying that there's not much fundamental concern.
Polygon's co-founder, Sandeep Nailwal, took Twitter to re-assert assert that the same was planned. Further providing clarity and elaborating on the same, he tweeted,
"This was a planned movement from the tokens which as per vesting have been unlocked 1 year back. These are staking, foundation treasury etc."
As far as the team allocation, foundation and staking rewards break-up are concerned, Chinese journalist Colin Wu brought to light:
The Polygon co-founders have essentially committed to staking MATIC tokens upon claiming them like they've done post previous unlocks. Alongside, the foundation funds are also expected to remain intact, re-assuring that the said event is not bearish.
MATIC, however, has been trading in red of late, and the same can be attributed to the prevalent FUD and the broader market's bearish sentiment. At press time, Polygon's native token was priced at $0.85, down by 6.5% over the past 24 hours.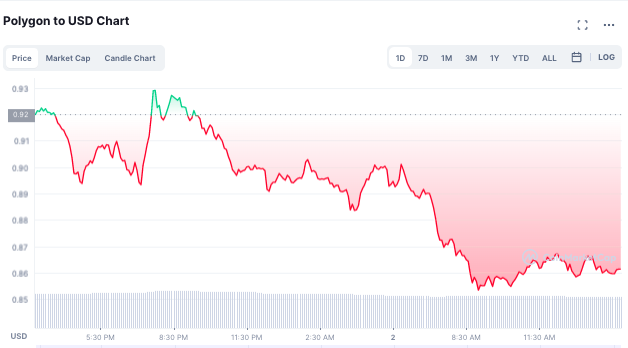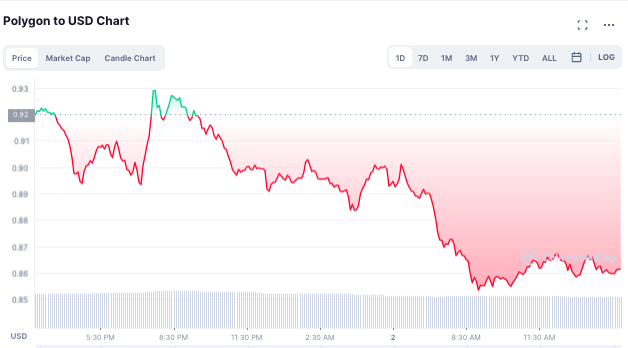 Read More: Here's a Glimpse Into Polygon's Achievements and Plans Ahead for 2022