The upcoming release of Nothing OS 2.0, the latest operating system for the Nothing Phone (1), a collaborative project between Polygon and technology startup Nothing, is set for the upcoming week. The internal beta version of the OS has already been introduced. The startup made the announcement through a Twitter post.
The latest affirmation arrived a few weeks after the declaration by the company's founder and CEO, Carl Pei. He stated that the internal beta testing of Nothing OS 2.0 for the Phone 1 was already in progress. Leading up to the unveiling of the Nothing Phone 2, Pei had outlined intentions to introduce Nothing OS 2.0 to the Phone 1 in August. This commitment aligns with the company's pledge to offer a span of up to three years of Android updates. It also follows four years of security updates for its flagship devices.
Furthermore, the forthcoming update comprises an array of fresh functionalities and introduces an assortment of new elements. Nothing OS 2.0 encompasses lock screen widgets, a built-in app locker, monochrome icons, diverse choices for the home screen layout, the capability to operate multiple instances of a single app, and various other enhancements.
Also Read: Polygon to aid in the evolution of the smartphone with Nothing
Polygon's MATIC emerges as a top performer
The crypto experienced a notable increase of 2.02% within the past 24 hours. This modest but significant rise provided much-needed relief from the widespread turmoil that is currently impacting the crypto market. Additionally, at press time, MATIC was trading at a value of $0.5508. In addition, there has been an increase in the volume of substantial transactions on the network. The count has risen from 34 transactions earlier this week to a current total of 119 transactions.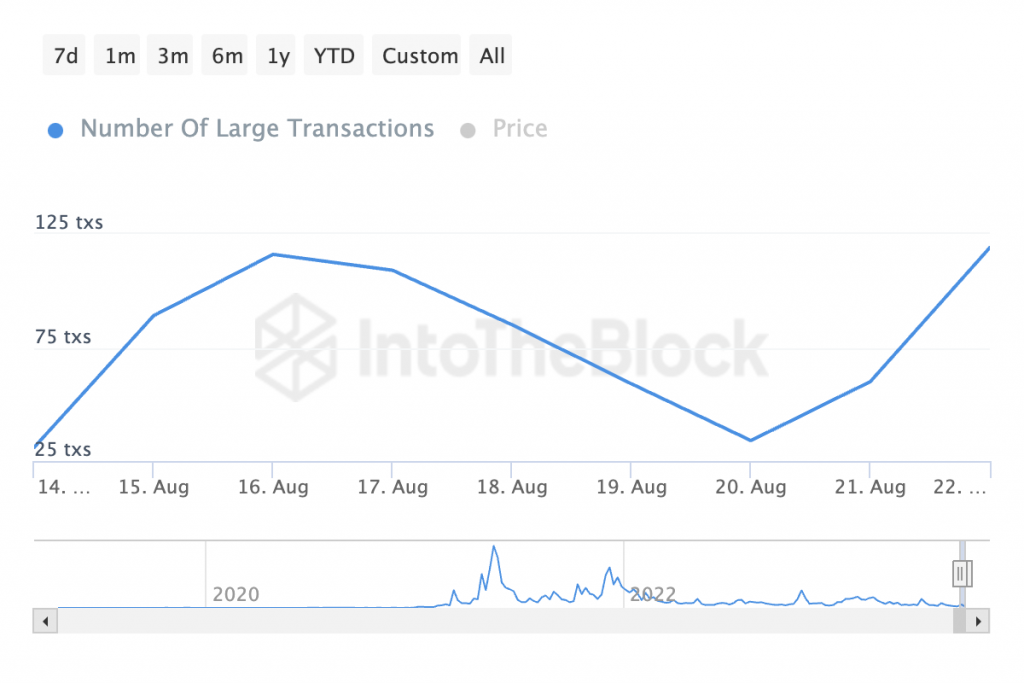 Also Read: MATIC: Polygon Labs Partners With South Korea's SK Telecom