Decentraland is one of the few meta-tokens that has managed to fare well on its charts post the valentine's dip. On Tuesday, MANA noted a massive 17% incline and during the early hours of Wednesday, it managed to create a weekly peak at $3.4. However, it was down by close to 3.5% from the said level at the time of press.
From mid-Jan until now, MANA has managed to double in value. As of now, Decentraland's native token has been trading well above, both, the 50 and 200 days moving average – a sign of strength.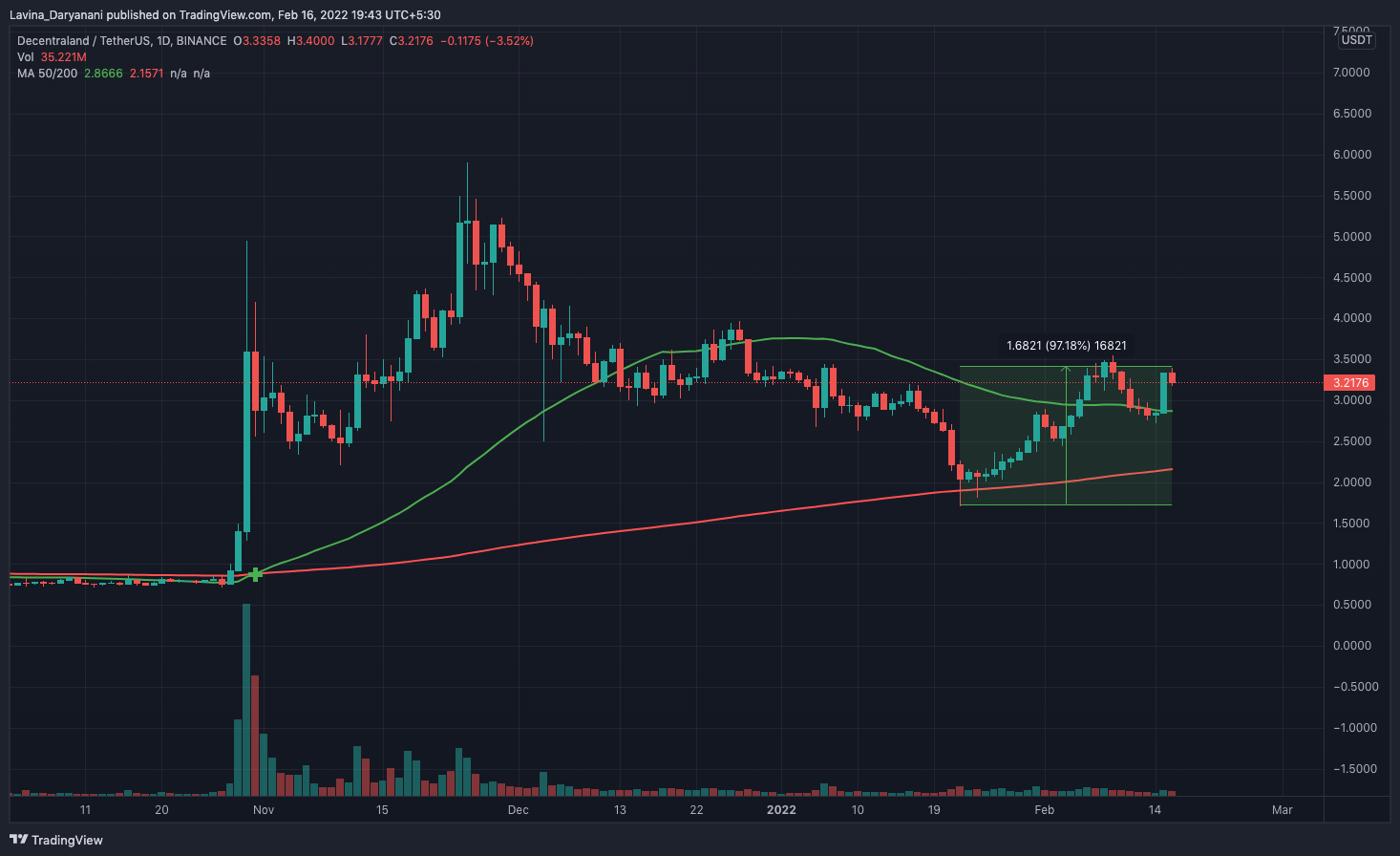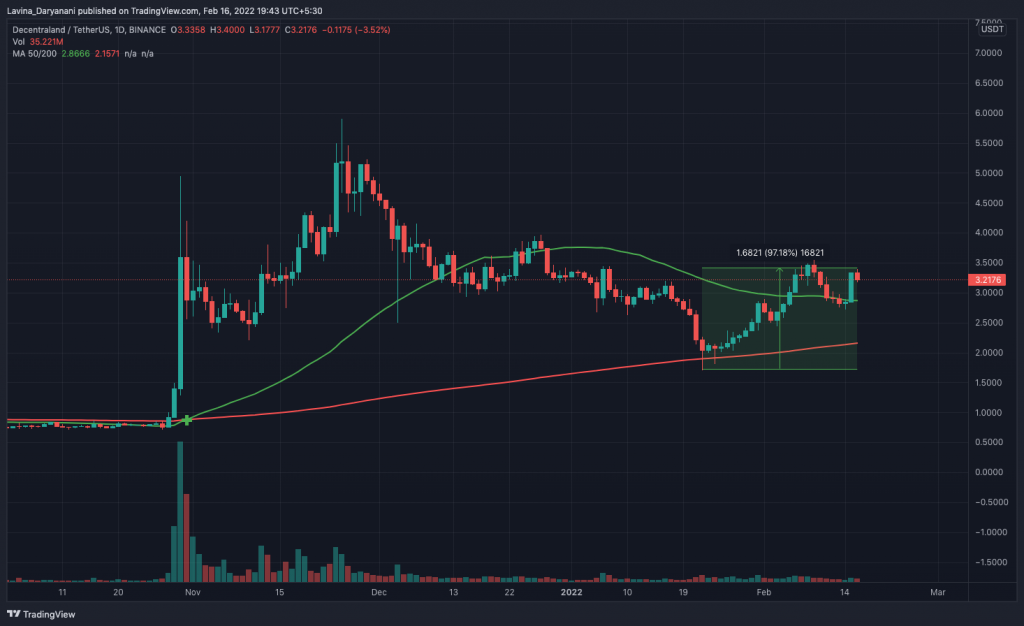 Things might however change going forward. Consider this – upto 55% of MANA HODLers are currently "in the money" or profit. So, at this stage, we might witness a substantial number of such participants cash out and relish their gains.

The exchange inflow numbers have already started ballooning. Over the past day, the number of such transactions has surged from 209 to 340. This sheds light and underlines the fact that market participants have started sending tokens from their private wallets to exchanges.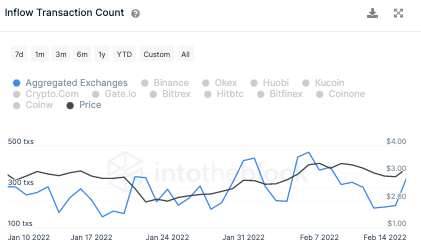 IntoTheBlock's data additionally brought to light that over the past 6 hours alone, the number of sold tokens exceeded the ones bought by 1.17 million. Well, the sell-pressure wouldn't vanish overnight. The profit-booking phase would go on for at least a few more days. Only after all the weak hands leave the market MANA would be able to re-commence another sustainable leg up.
At this stage, it should additionally be noted that the rally this time around is catalyst-driven and not momentum-driven. Most of the recent partnership announcements, including today's JP Morgan one, have managed to trigger hype-rallies for this token.
Also, can be seen from the snapshot attached below, the trade volume of MANA has shriveled over the past few weeks. The current $225 million is nowhere close to the peaks observed during the November-early January period.
Thus, at this stage, it is equally important for participants' interest to brew and momentum to re-enter MANA's market.