On May 13, 2023, PulseX and the PulseChain blockchain went live. In just over ten days, the blockchain's native token, PLS, has made its debut on a crypto index, namely CoinGecko. However, some details about the project are yet to make an appearance on the platform. This is probably because it is still relatively new. Moreover, the coin does not have a rank as of yet as it is still far behind the top 100 crypto projects by market cap.
CoinGecko data highlighted that the project has a 24-hour trading volume of $639 million. PulseChain (PLS) is currently down by 13.8% in the last 24 hours according to the platform's data.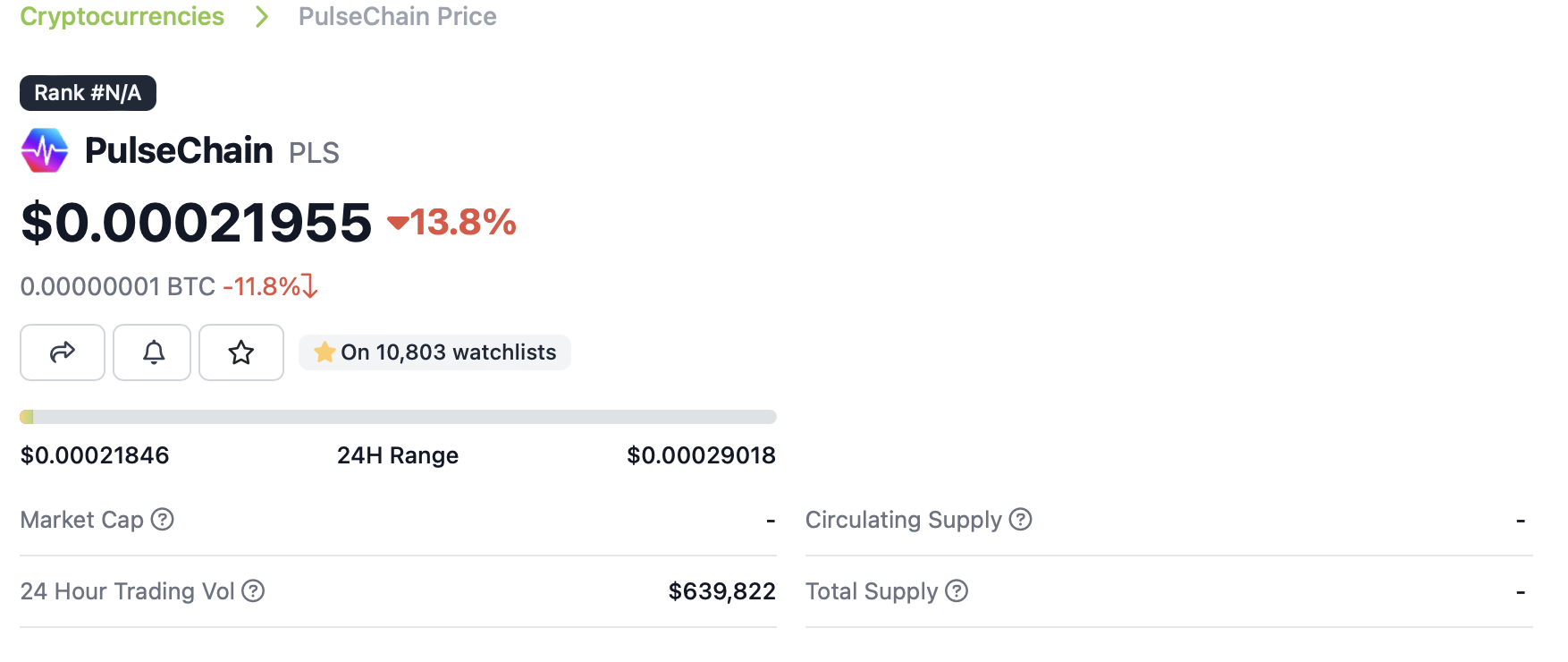 Initially, CoinGecko had put a placeholder for PLS but has since officially added the crypto token. The community welcomed the move, and many are asking questions about whether PulseX will also make it on the popular index.
Will PulseChain be on more indices?
PLS is a relatively new project. While CoinGecko is a popular crypto index platform, there are some checkmarks that the project will need to tick before it is listed on other platforms. However, the chances are very high that PLS will eventually find its way into other indices as well. Being listed on indices is a good way for a project to gain some credibility. Other indices such as CoinMarketCap are also anticipated to follow CoinGecko with a PLS listing.
Moreover, being accepted on such platforms is likely going to have a positive impact on the project. Such indices are the easiest ways for users and investors to follow a project.
PulseChain (PLS) has had a successful launch so far. The project has recorded over 31 million transactions so far, with over 31 million wallet addresses. Over 17 million blocks have already been verified, with a 10-second block time.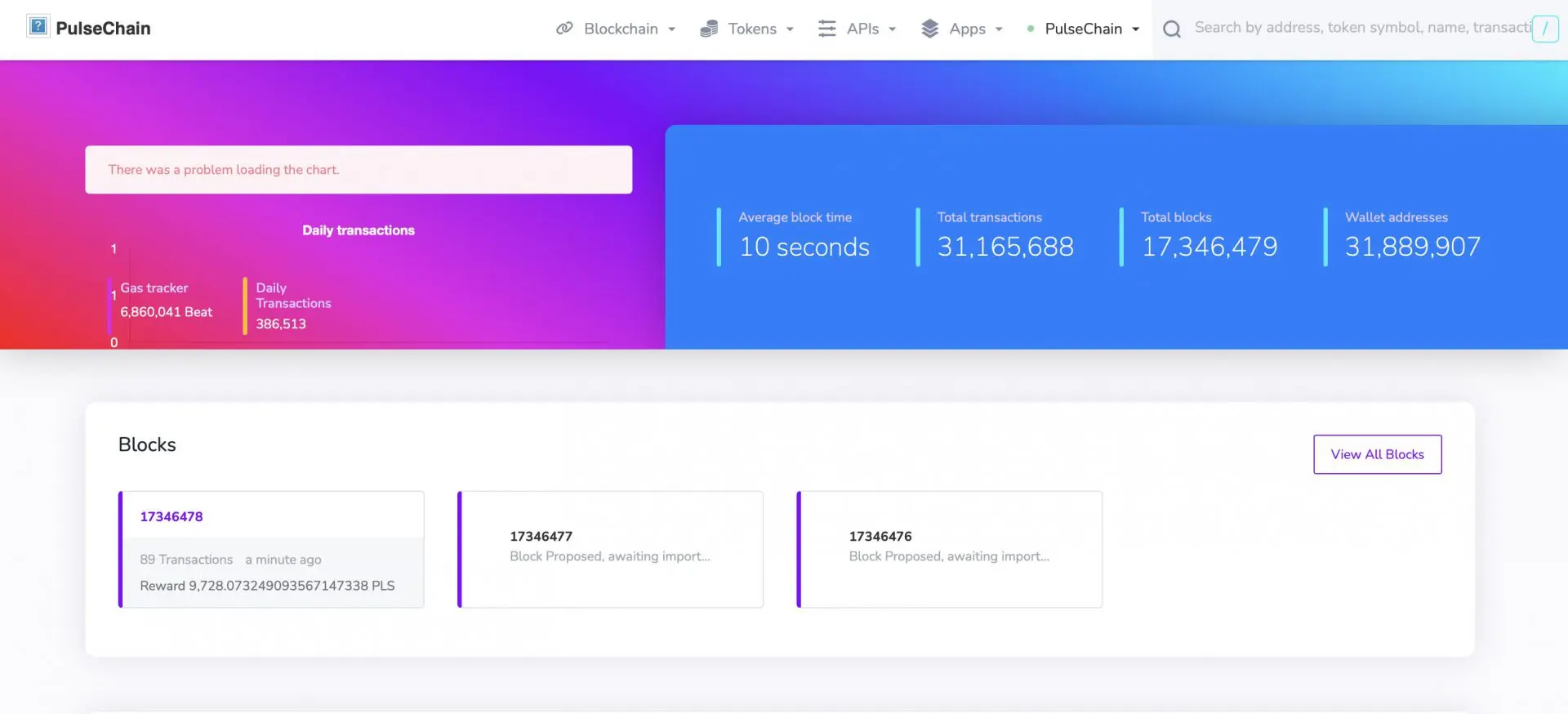 At press time, PLS was trading at $0.00021955, down by 1.3% in the last hour.