Presidential candidate Vivek Ramaswamy recently unveiled his plans to release a "comprehensive crypto policy framework" within a couple of months, by Thanksgiving. Speaking at Messari's Mainnet crypto conference, the GOP candidate implied that he had "relatively strong views on what the future of governmental interface with crypto should be." Ramaswamy further went on to criticize the SEC, other regulatory agencies, and federal employees. He called them the "unconstitutional fourth branch of government" and added,
"That is the cancer at the heart of our federal government today. Most of the political power is wielded by people who are never elected to their positions that sit in the back of three-letter government agency buildings in Washington DC in a three-letter regulatory alphabet soup."
Also Read: Binance.US Trade Volume Drops 99% From $5 Billion to $40 Million
Crypto Framework is Mostly Ready
This was not the first time Ramaswamy expressed his pro-crypto, anti-SEC stance. In a recent post on X, after Grayscale's victory against the agency, he noted that the decision cleared the path to keep Bitcoin and blockchain innovation in the U.S. instead of overseas. However, he lamented that this should have never reached the courts in the first place. If elected, he assured Americans that he would rescind all federal regulations that failed the Supreme Court's test.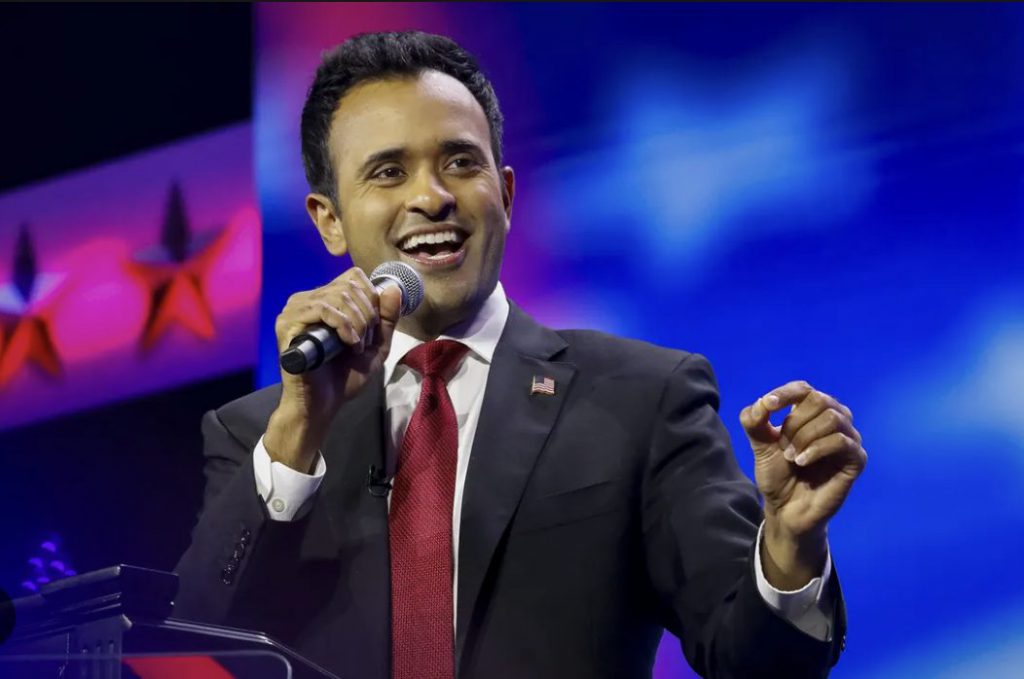 Also Read: BitBoy Raises $50000 in 5 Hours: Crypto Community 'Pissed'
No spoilers about the framework were given during the conference. However, Messari CEO Ryan Selkis revealed that he had seen the framework. He agreed with Ramaswamy that it's currently "75% there." The presidential candidate argued that it was in the interest of Federal agencies and their staff to refrain from laying out specific rules and rather undertake enforcement actions that permit them to keep the community guessing. He added,
"Ambiguity is the friend of the tyrant. The good news is that this is something that a U.S. president can fix."
A recent poll by CNN revealed that Ramaswamy is currently second in the nomination race. He is ahead of Florida Governor Ron DeSantis.
Also Read: 95% NFTs Have a Market Cap of 0 Ether