XRP is on a slippery slope as it plunged 8% on Monday. The 7th biggest crypto in terms of market cap fell from $0.42 to $0.37 within hours. The crypto wiped nearly $800 million in market cap due to the crash and fell below the $20 billion mark. Its market cap now stands at $19.1 billion and could slip to $18 billion next. XRP is bleeding heavily in the indices and could plummet by double digits in the next few hours.
Also Read: Crypto Investors Cash Out $3.5 Billion in Stablecoins in 2 Weeks, Here's Why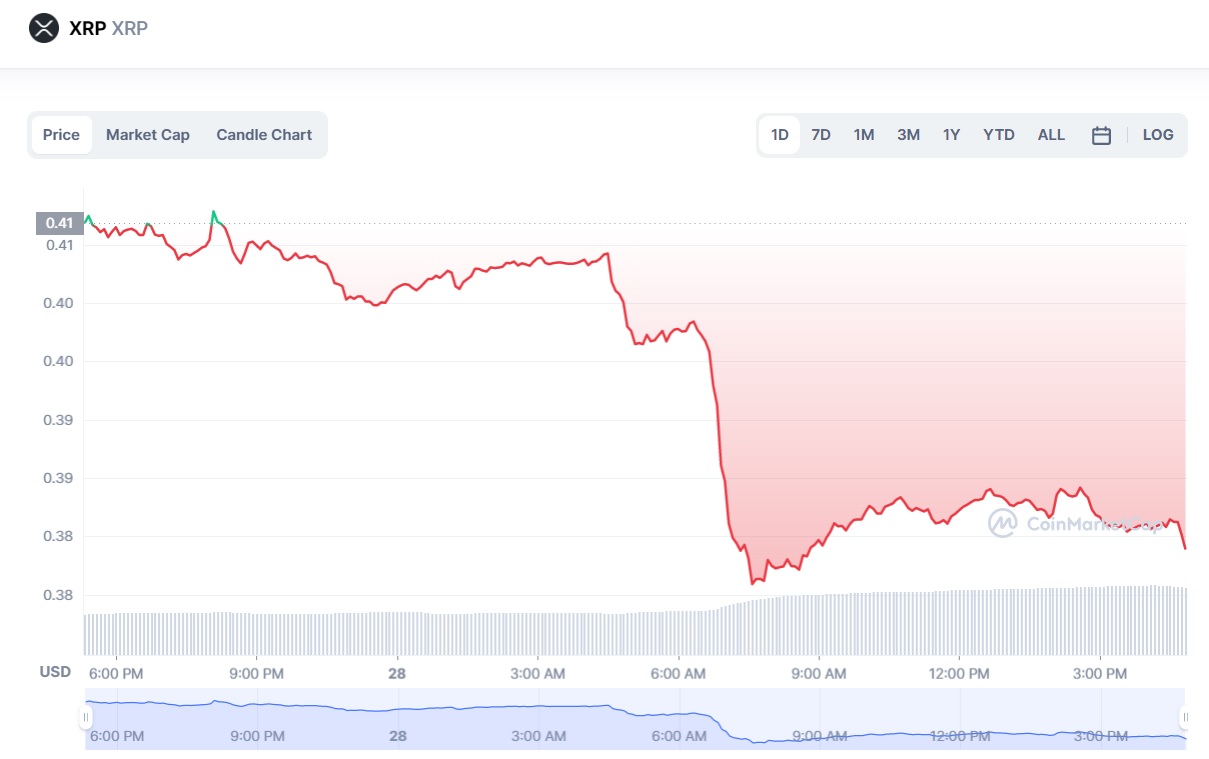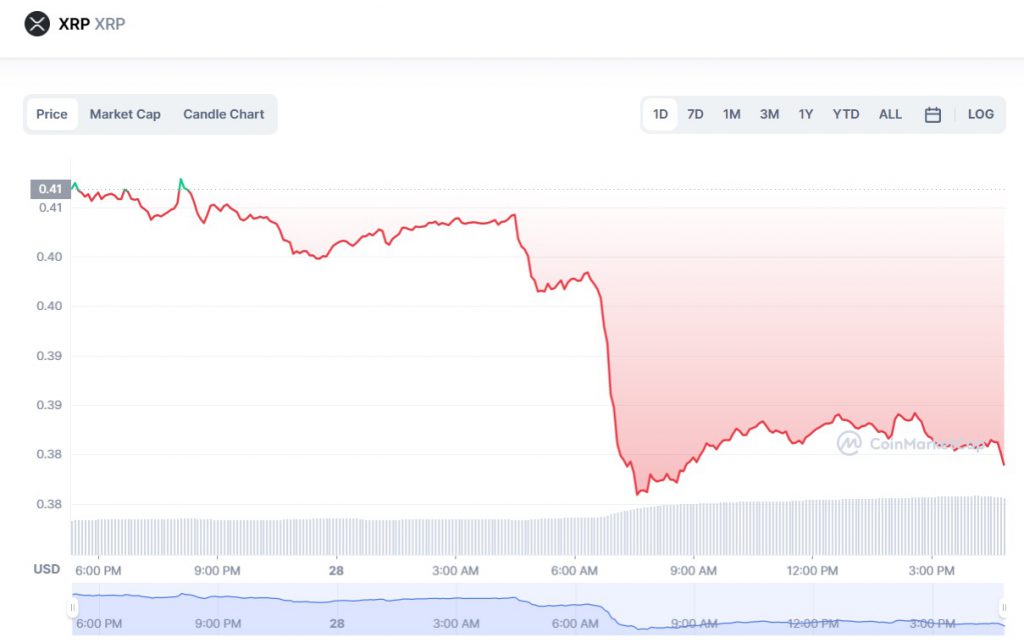 Ripple: Why Is XRP Crashing Today?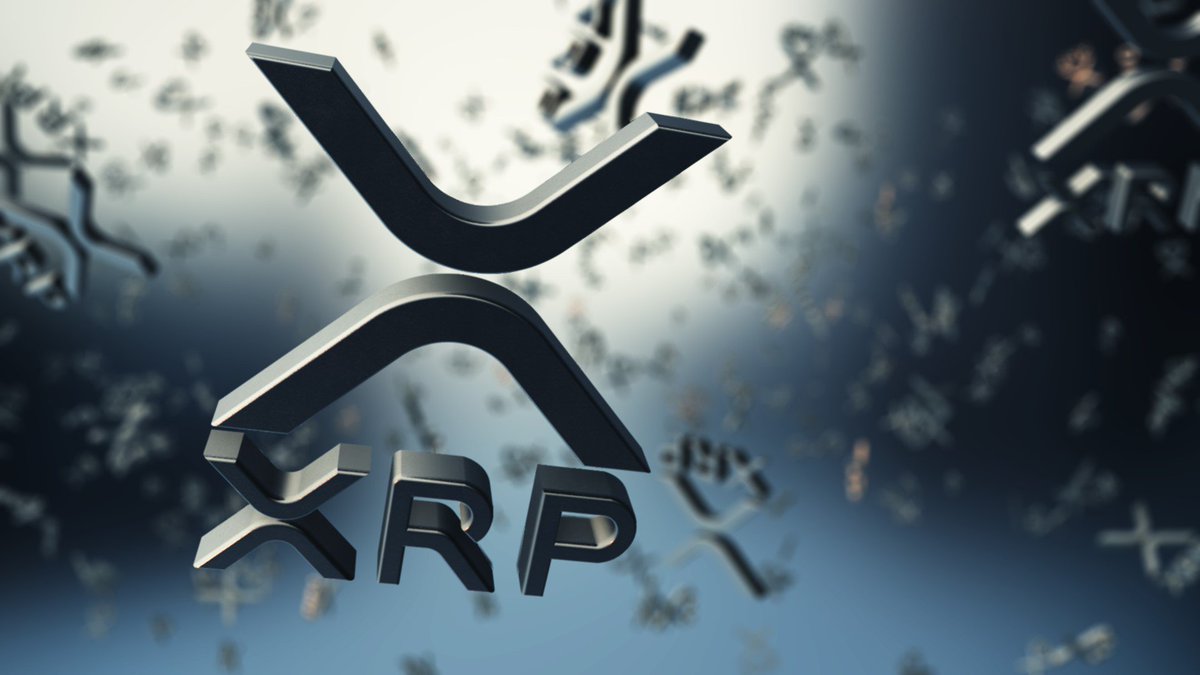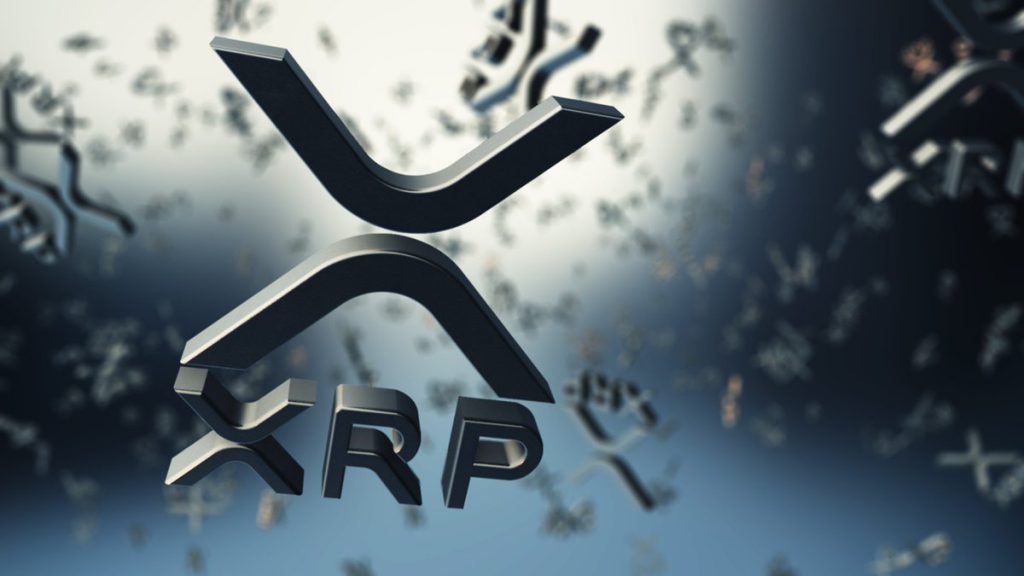 XRP was among the handful of cryptos that remained in the green in the last 14 trading days. It is up 12% in the last 2 weeks and chalked its path despite the FTX fallout that wreaked havoc in the crypto markets. Its price scaled up as news about the ongoing lawsuit between SEC showed signs that the case might come to an end soon and go in favor of Ripple.
However, now that the news settled down, XRP is gaining sustained selling pressure as investors are indulging in profit bookings. Investors who took a short-term entry position in XRP this month are offloading their holdings as the crypto generated decent profits.
Also Read: Why is Bitcoin Crashing? 3 Reasons Why BTC is Headed Towards $10,000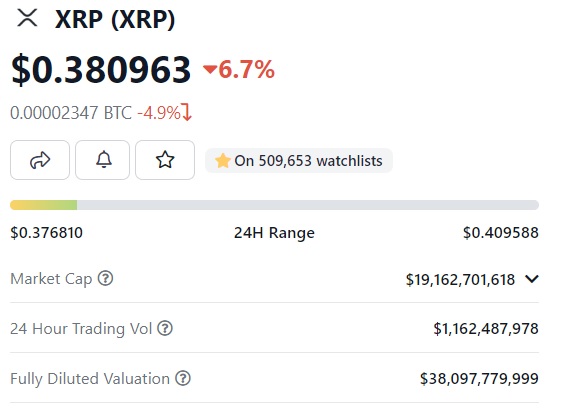 The price drop has dented the prospects of XRP climbing toward the $0.50 level. The crypto has been repeatedly rejected at $0.50 for the last six months but briefly touched $0.51 in October but faced corrections the next day.
If XRP sustains itself at $0.35, the crypto could jump in price and reclaim its lost territory. However, if it fails to hold on to the resistance levels, it could slide further and reach new weekly lows.
Also Read: Cardano Settles $6 Billion in 24 hours: Races Ahead of Bitcoin, Ethereum
At press time, XRP was trading at $0.37 and is down 7.1% in the 24 hours day trade. It is also down 88.8% from its all-time high of $3.40, which it reached in January 2018.