In yet another video, YouTuber Stephen Findeisen 'Coffeezilla' has accused the founders of Safemoon of committing possible fraud. He also wrote, "The Safemoon army wants to sue me. So I doubled down and found their CEO John Karony doing some shady stuff behind the scenes."
In his third yet newly released video titled- "Safemoon Denied Everything, So I Dug Deeper" Coffeezilla gave out 2 different scenarios on where the 5% liquidity pool fund could have been moved.
Read More: Safemoon Spikes 10% Despite Coffeezilla's Allegations of Fraud
In the first scenario, Coffeezilla alleged that millions of dollars from the LP fund appeared in Karony's Gabe Wallet. "This was the first known wallet of Karony's and according to Papa (Thomas Smith), that's a TANO wallet. TANO is a company that John controlled and it has nearly $4 million, most of it from BitMart," he alleged. Coffeezilla, in his previous video, alleged that BitMart sent the 5% LP directly to the Safemoon devs.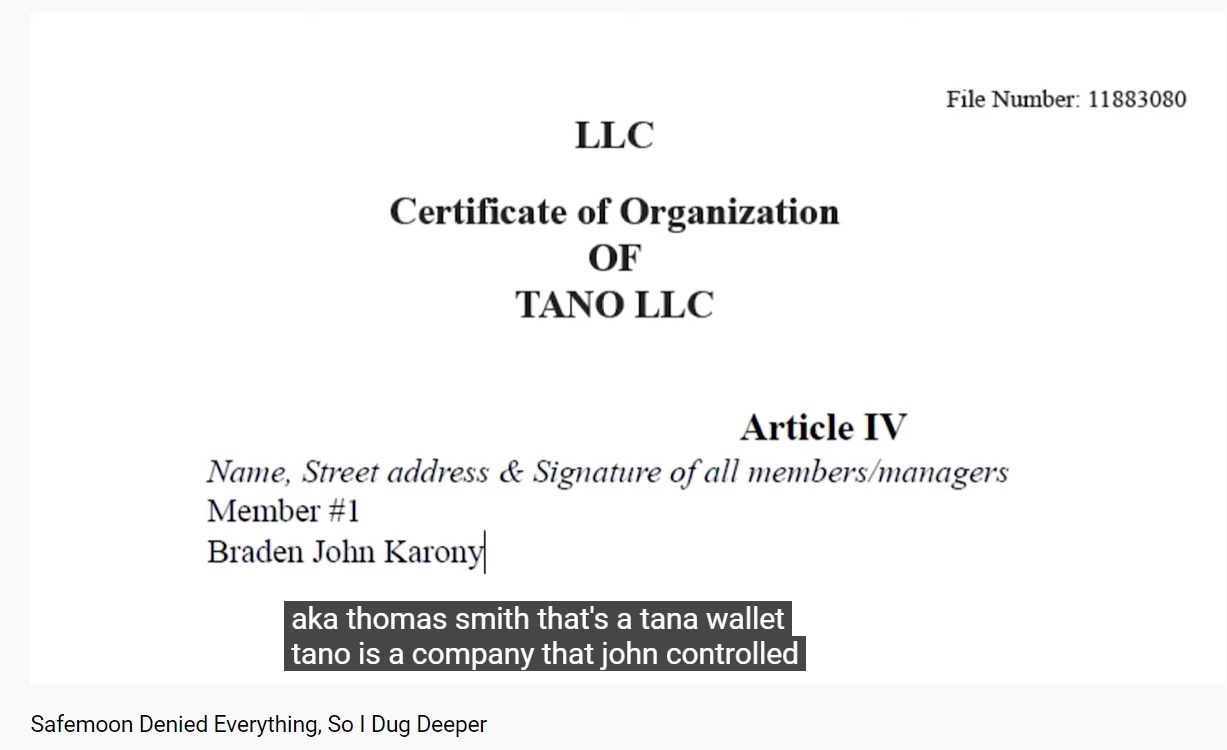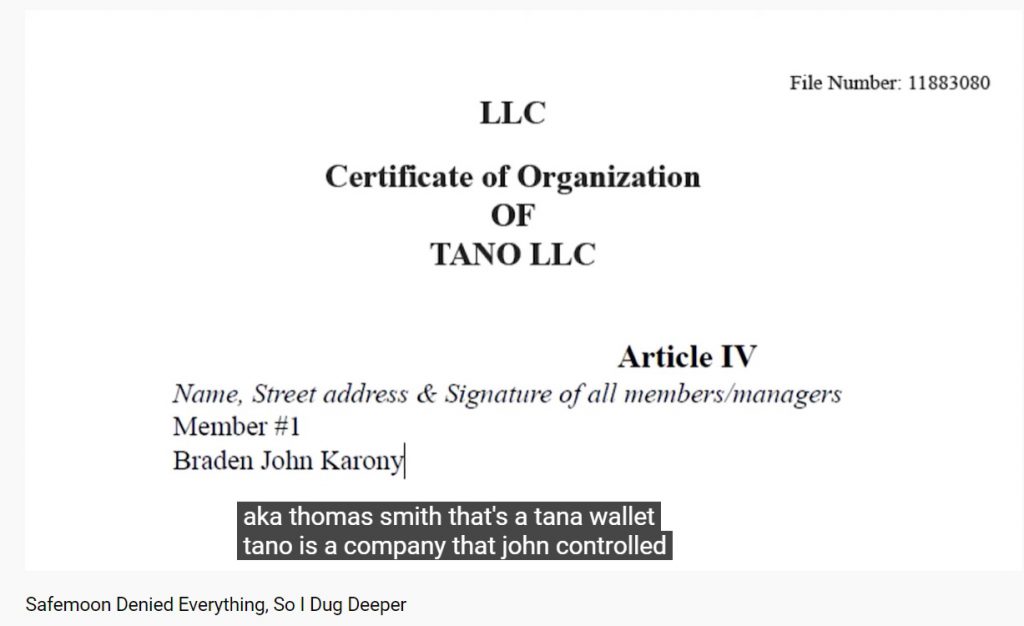 The YouTuber, in his third Netflix-style video on Safemoon, gave out the second scenario suggesting TANO has a "Fiduciary duty." For the uninitiated, fiduciary duty means- Legal obligation of an entity to act in the best interest of its client. He went ahead in scenario 2 adding that the TANO wallet "might be responsibly used for the development fund."
Coffeezilla, then dived deep into both the scenarios in the rest of the video showcasing funds, transfers, and charts, among other visuals. However, the point to be noted is that these are only accusations and are not proven in a court of law. Also, the Safemoon team has denied any wrongdoings that they've been accused of.
You can watch Coffeezilla's latest video accusing CEO John Karony below:
Safemoon Price
Safemoon is mostly trading in the red and is down today in double digits after Coffeezilla's video was out. For 3-weeks straight, the YouTuber has released damning videos accusing the team of fraud. SFM's price is down -29.0% over the last 14-trading days and is also down -40.0% in 30-days.
The DeFi token is yet to see a boost in price and is down -81.9% from its all-time high of $0.00338272 (V2 transfer).