The Sandbox is trading on the backfoot this year and has been on a decline for seven consecutive months. The crypto is reaching new lows erasing all profits generated the previous month. After hitting an all-time high of $8.40 in November last year, Sandbox plummeted 86% from its ATH and is now trading at $1.19.
SAND's six-month chart shows a steady decline, showing no indications of a possible recovery. Sandbox is nearly double digits today and could slump further if the markets fail to recover this week. The crypto is now on the verge of slipping below the $1 mark and could be hard to claw back to its previous levels.
Also Read: Why is Hex Up Nearly Double Digits Today Despite the Crypto Market Dip?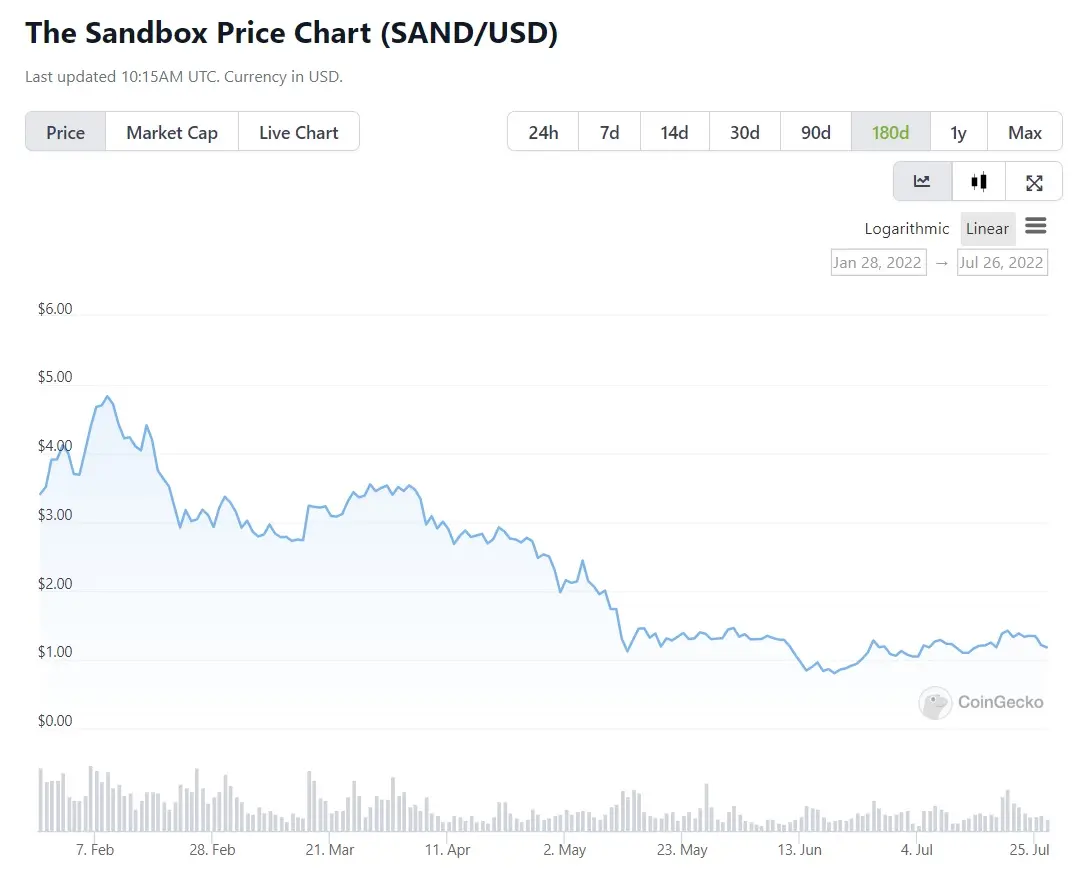 Sandbox Price Prediction: Is This the Right Time to Buy SAND?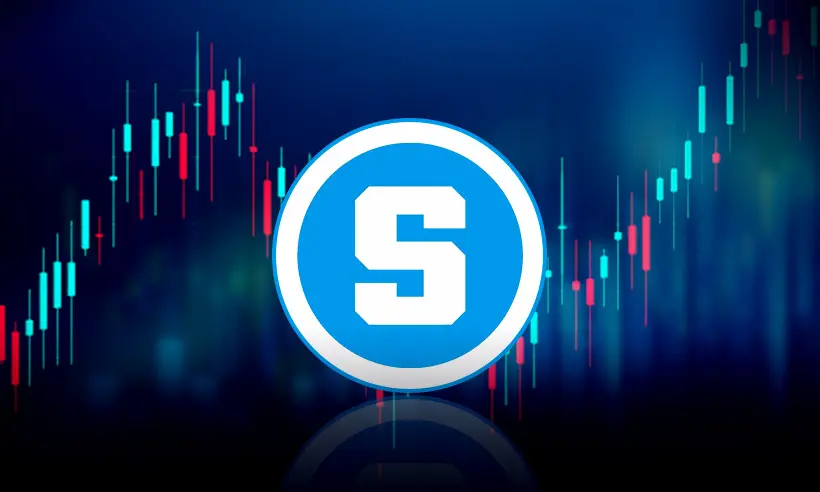 Sandbox is one of the most successful NFT and Metaverse projects out in the market, generating millions in revenue. However, its sales have gradually declined over the past few months, impacting its performance in the indices. Its all-time sales from NFTs stand at a whopping volume of $371.26 million.
Last month alone, Sandbox' NFT revenues dipped dramatically and were just $76,571, a 34% decline from May 2022. In May, The Sandbox generated sales worth close to only $116,241.
Also Read: What Are the Chances of Bitcoin Falling to $0?
This is the lowest revenue generated in the last two months compared to its other NFT competitors, such as Axie Infinity, BAYC, Otherdeed, and Moonbirds.
Amidst the ongoing bear markets, NFT sales have been the most hit. Wall Street Journal's data shows that NFTs have declined 92% since their peak. Even the top NFT platform OpenSea saw its monthly trading volume drop and was forced to fire 20% of its staff.
In addition, interest in the Metaverse is declining and is a cocktail brewing for disaster.
In conclusion, it is advised not to buy the dips on Sandbox as the markets do not favor it. SAND could fall well below the $1 mark in the subsequent slump making it difficult to recover quickly. Also, the bear markets could be here to stay in 2022, and SAND at $1.19 could still be on the higher side.
Also Read: Solana Prediction: Here's SOL's Target If The Market Rallies This Week
At press time, Sandbox was trading at $1.18 and was down 7.9% in the 24 hours day trade, and it is also down 15% in the last seven trading days.