Canadian businessman and Shark Tank host Kevin O'Leary believe Bitcoin will not go above the $22,000 mark in 2022. The millionaire opined during the Converge 22 conference in San Francisco that BTC will struggle to go past $22K without regulatory clarity. He added that wealth funds have burnt their hands investing in Bitcoin and they are reconsidering their investment plans. CDPQ, Canada's largest pension manager reported a $26 billion loss amounting to 7.9% of their portfolio from Celsius investment in Bitcoin.
Also Read: Here's How Many Times Bitcoin was Declared 'Dead' Since its Inception
Many other wealth funds suffered losses this year with Bitcoin due to the strong grips of the bear markets. In July this year, the Securities and Exchange Commission (SEC) warned both retail and institutional investors from pursuing digital assets. Kevin revealed in the conference that he is convinced that wealth funds will not move against the SEC and slowly pull out from the crypto markets.
"Bitcoin won't go above $22,000 until we have regulation. No big sovereign wealth fund will move against the SEC," he said.
According to Kevin, Bitcoin will go above $22,000 this year only after wealth funds show confidence in Bitcoin again. He added that BTC needs to win over pension funds, and institutional adopters to even consider going above $30,000.
The Shark Tank host stated that Bitcoin and the crypto industry are yet to reach an affinity with institutional adopters. Therefore, BTC will find it hard to push back and trade above the $22,000 levels, he predicted.
Also Read: Bitcoin Could Bottom Out At $11,000, Here's Why
Bitcoin & The $22,000 Levels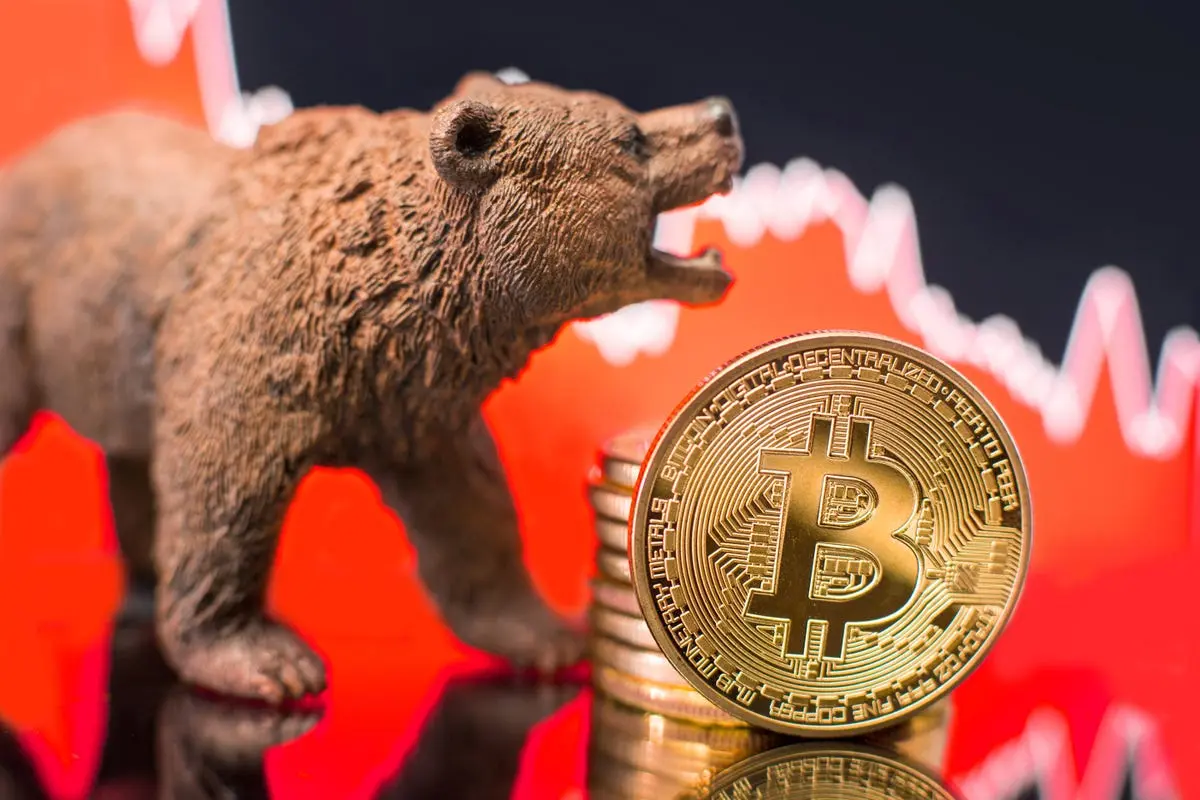 BTC is being rejected at $22,000 levels for a month and is unable to climb above $25,000 since June. BTC fell below $20K during mid-June and reached $24K levels thrice before being pulled back again. The king crypto is still below the $20K mark today and investors believe it might crash further.
The crypto markets have dipped for nine months straight giving no legs for the bulls to stand on. The developments suggested that Kevin O'Leary's prediction might turn out to be true as a bull run is nowhere in sight.
Also Read: Bitcoin: Did Profit-takers halt BTC's Rise?
At press time, Bitcoin was trading at $19,547 and is up 4.4% in the 24 hours day trade. BTC is down 71.6% from its all-time high of $69,044, which it reached in November last year.