U.S inflation data has recently been released, being assessed by multiple crypto markets. According to crypto market reports, Shiba Inu's SHIB saw a sharp rise in its quotations.
SHIB price growth also exceeded the growth of Dogecoin (DOGE) and BabyDoge (BabyDoge). Both of these coins were outpaced by SHIB by about 1%, which has seen a total growth of 4% since CPI publication.
The SHIB market has seen a solid uptrend since late July. SHIB holders hope to see the price level of $0.000014 so that quotations can reach $0.00002. That quotation level hasn't been reached since May 2022, before price levels for SHIB began to drop dramatically.
Quotations for SHIB reaching this milestone will only depend on inflation reports and market sentiment around it. SHIB was not the only currency to recover from last month, with Bitcoin spiking to nearly $22,345.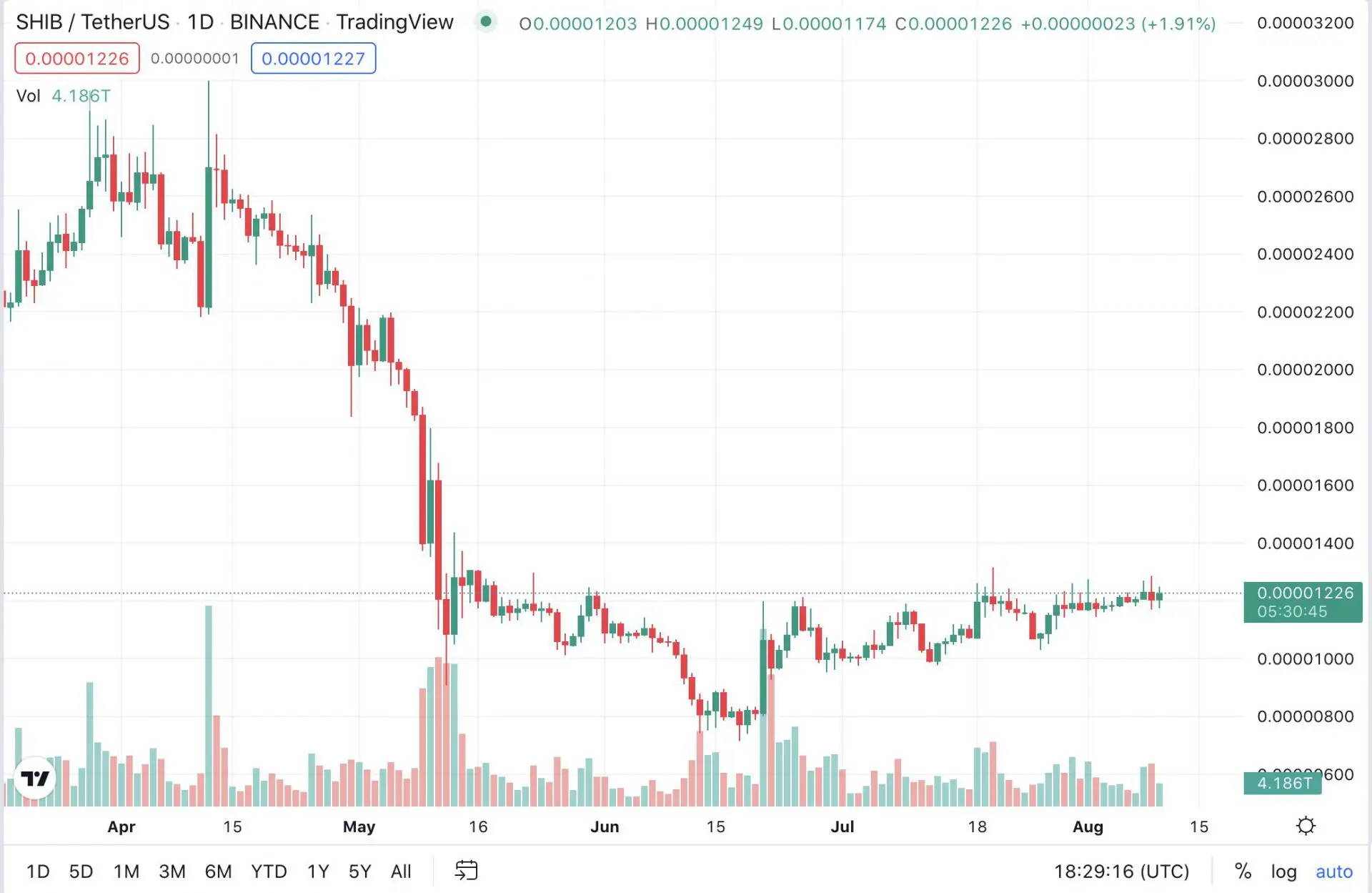 Shiba Inu remains the 17th biggest cryptocurrency, according to CoinMarketCap. While 2022 has been a down year for SHIB, it is slowly recovering as we head into Q3. It's unclear if the coin can sustain this recovery into the next inflation report.
Inflation drops in the United States
Inflation fell in the United States for the first time in four months, according to the reports. After a record 9.1%, it fell to 8.5% in July. Gas prices dropping in July signaled an upcoming decrease in inflation coming, however, the decrease was more than analysts predicted by .2%.
It is important to note that there is no proof that this drop will be sustainable. As oil prices continue to rise, rates will continue to go up as well. While the drop in inflation was good for SHIB holders, it's unclear if that will be maintained in the next inflation report. After the unpredictability of 2022 markets thus far, we'll have to wait and see.