The entire crypto market is currently bathed in volatility. Just as Bitcoin [BTC] was inching closer to $30K, the asset got pulled back under $28K. The rest of the market followed suit. Shiba Inu [SHIB] was evidently part of the latest carnage. The meme coin witnessed a drastic drop in its price. The asset slipped to a low of $0.000009895.
Amidst this, it was brought to light that a significant amount of SHIB tokens were dumped. Data from IntoTheBlock reveals that a whopping 1.4 trillion SHIB tokens were sold off. This sell-off occurred on April 26, which was supposed to be a rather positive day for the asset's investors. This is mostly due to the fact that the sell-off occurred while there was only a 26.1 billion SHIB difference between significant purchases and sells. Unfortunately, the price of the token decreased by 8% in just one hour, which also served as the catalyst for the sell-off.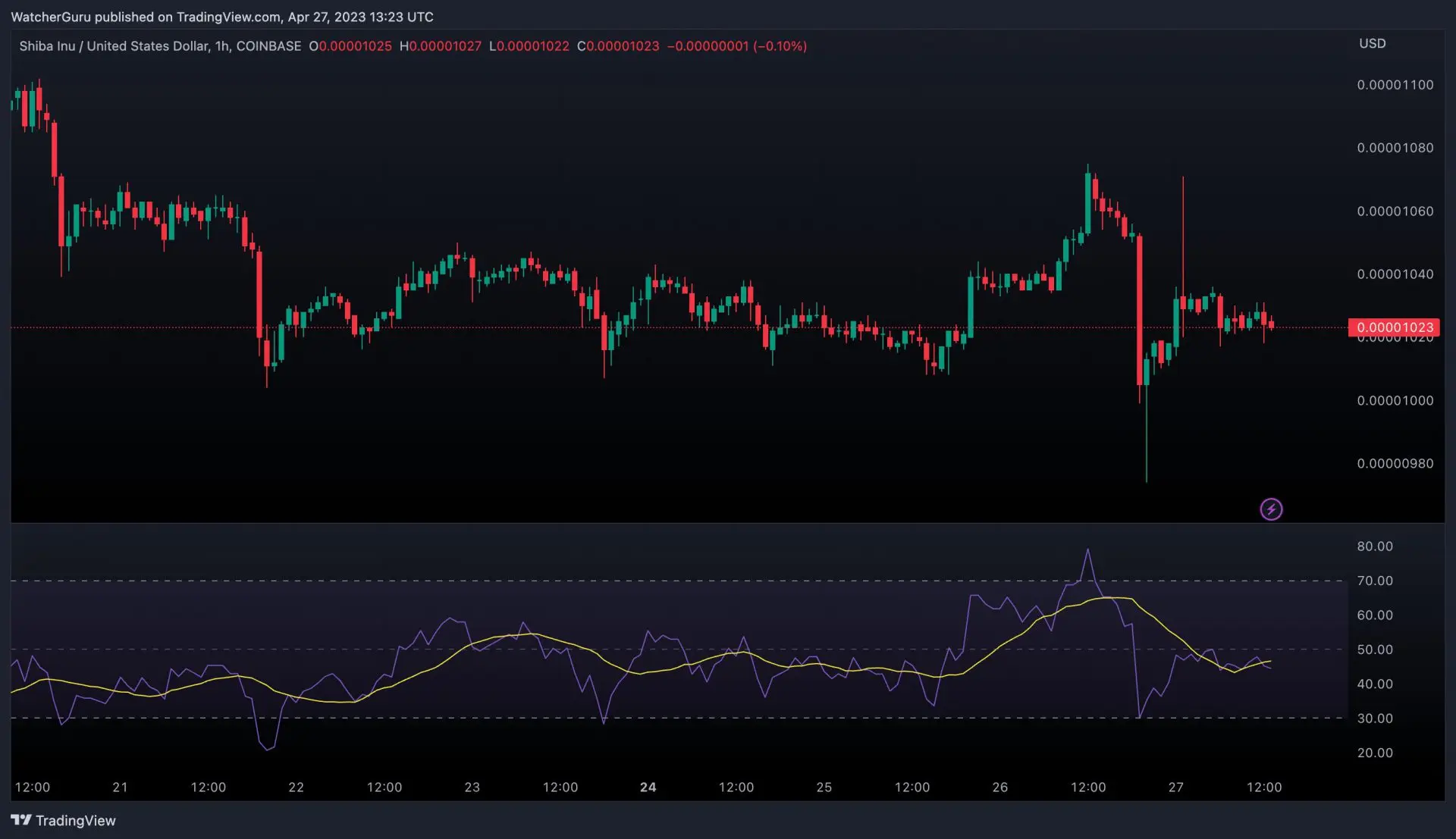 As seen in the above chart, the Relative Strength Index [RSI] also confirmed that there was a sell-off in the market. The RSI marker had dipped down to the oversold zone all the way from the overbought arena. Currently, Shiba Inu witnessed a dainty recovery following yesterday's slump. The RSI marker also revealed that the meme coin was no longer in the oversold zone. At press time, the meme coin was trading for $0.00001023 with a 4.22% daily dip.
Exchange doubles down on SHIB despite market turmoil
Even though 70% of Shiba Inu holders are currently at a loss, the endorsements and partnerships around the asset went about in full swing. Just days after onboarding the meme coin, Blockbank, a crypto neo-banking software, has announced its support for SHIB. Blockbank claimed that it has chosen to feature SHIB in its EARN program in response to significant community demand. The ability to earn interest on SHIB is now available to users.