Imagine investing $1,000 on a random day just to see your investment balloon to $7.3 million nearly three years later. Resignations will be sent out and the most posh house with a lawn and pool would be purchased. The hunt for a Lamborghini would begin and tickets for a world tour will be booked. Life as you know it would change for good without the need to work a single day to earn money. All this could have happened to you if you had invested $1,000 in Shiba Inu on August 2, 2020.
Also Read: Shiba Inu to 50 Cents? Here's What Must Happen For SHIB To Reach $0.50
Yes, it sounds like a dream but that's the truth. An investment of $1,000 a day after Shiba Inu launched could have fetched you $7.3 million today. That's larger-than-life returns and enough to lead a rich life by simply keeping the money in the bank and living off of interest.
Shiba Inu: $1,000 Investment Could Have Turned To $7.3 Million Today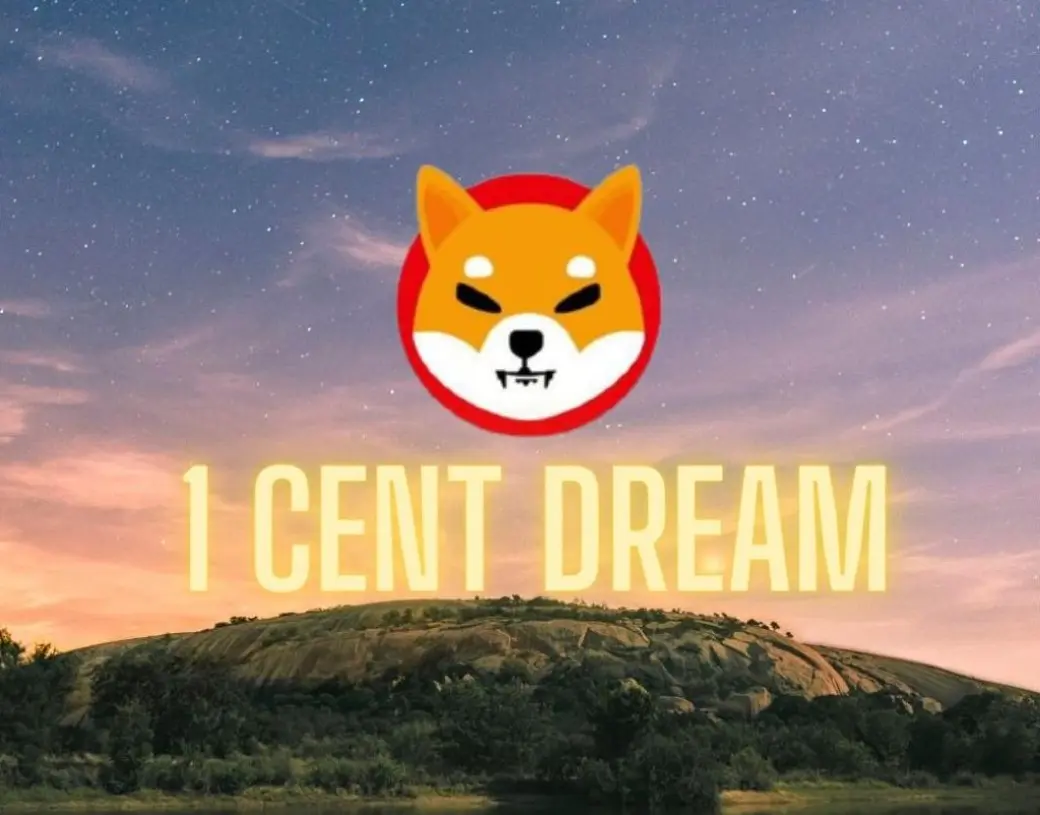 The Shiba Inu price calculator from Changelly highlights that an investment of $1,000 done on August 2, 2020, could have turned into $7.3 million today. SHIB is currently trading at $0.0000078 in the indices. That's an unbelievable and phenomenal uptick and returns on investment (ROI) of about 731,031%. No other known cryptocurrency delivered this many returns since 2020.
Also Read: 1 Cent Dream: Shiba Inu To Hit $0.01? See What Microsoft's Bing AI Says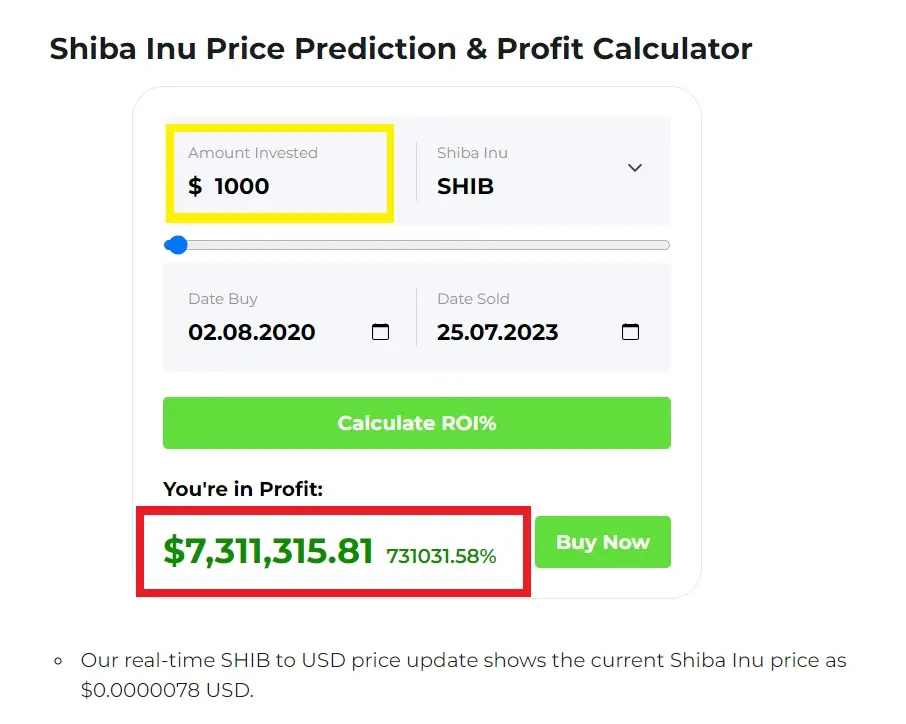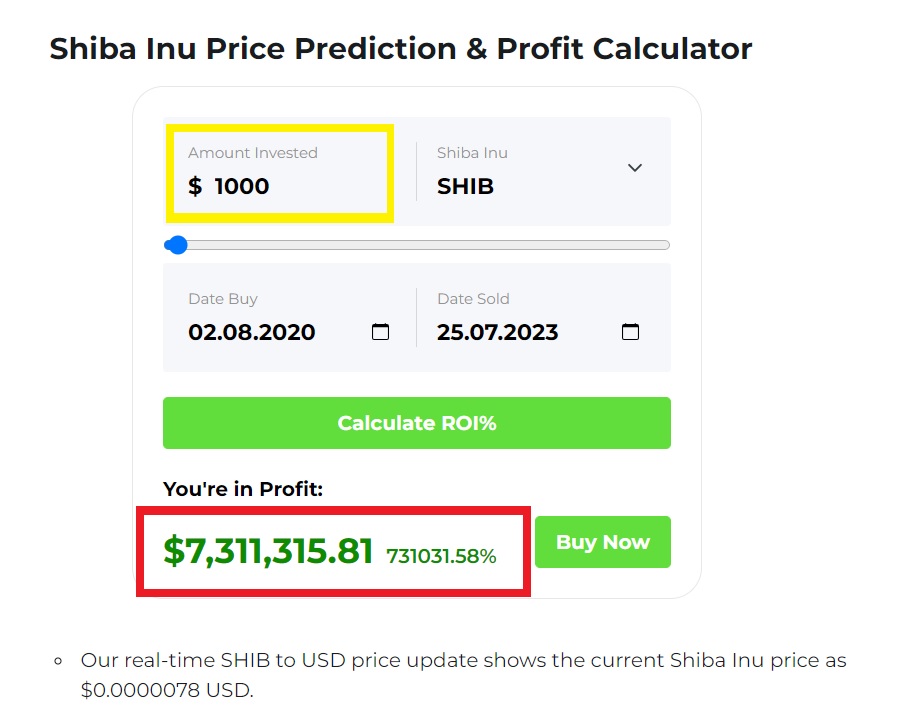 The world of cryptocurrencies is magical, and there's magic in cryptocurrencies. However, the magic does not come into everybody's hands but only to a few lucky ones. Read here to know how an investor turned a mere $17 into $6.9 million by investing in Shiba Inu during the same period.
Also Read: Shiba Inu: When Will SHIB Climb Above Its All-Time High of $0.00008616?
While there are stories of a few investors making millions, there are several tales of millions of people losing their money. The cryptocurrency markets are like an axel blade and cut both ways to move ahead. Which side you are of the axel blade depends on the timing you buy and sell. Sadly, there is no way to know 'when is the right time to enter and exit' the markets.