Two different Shiba Inu whales move nearly 35 billion tokens in 24 hours, according to recent data from Etherscan. Large transactions of SHIB were recorded exchanging hands on April 12, 2023. The transfers occurred at a time when SHIB was down nearly 4% on Wednesday, as its price hovered around $0.00001084.
The first whale moved 10 billion SHIB in two different transactions minutes apart from each other. The whale sent 10.37 billion tokens each from a Coinbase wallet to a different wallet address.
The second whale transferred 11 billion tokens and moved another 2.1 billion SHIB hours apart, from another Coinbase wallet. Overall, the transfers combinedly stood close to 35 billion tokens in the last 24 hours.
Also Read: Exclusive: 'If Shiba Inu Reaches $0.01, I'll Buy 20 Acres Land & Build My Dream House'

The reason for the abrupt transfers from a Coinbase wallet to a different wallet address remains to be unknown. The identities of the whales are also anonymous and unconfirmed if it's an individual investor or an entity.
Whales have been shuffling Shiba Inu tokens into various wallet addresses this year after accumulating them in 2021-22. However, it is not known if they dumped the 35 billion tokens and booked profits by jumping ship.
Also Read: Shiba Inu: A $1,000 Investment Turns to $22 Million in April 2023
The Whale's Grip on Shiba Inu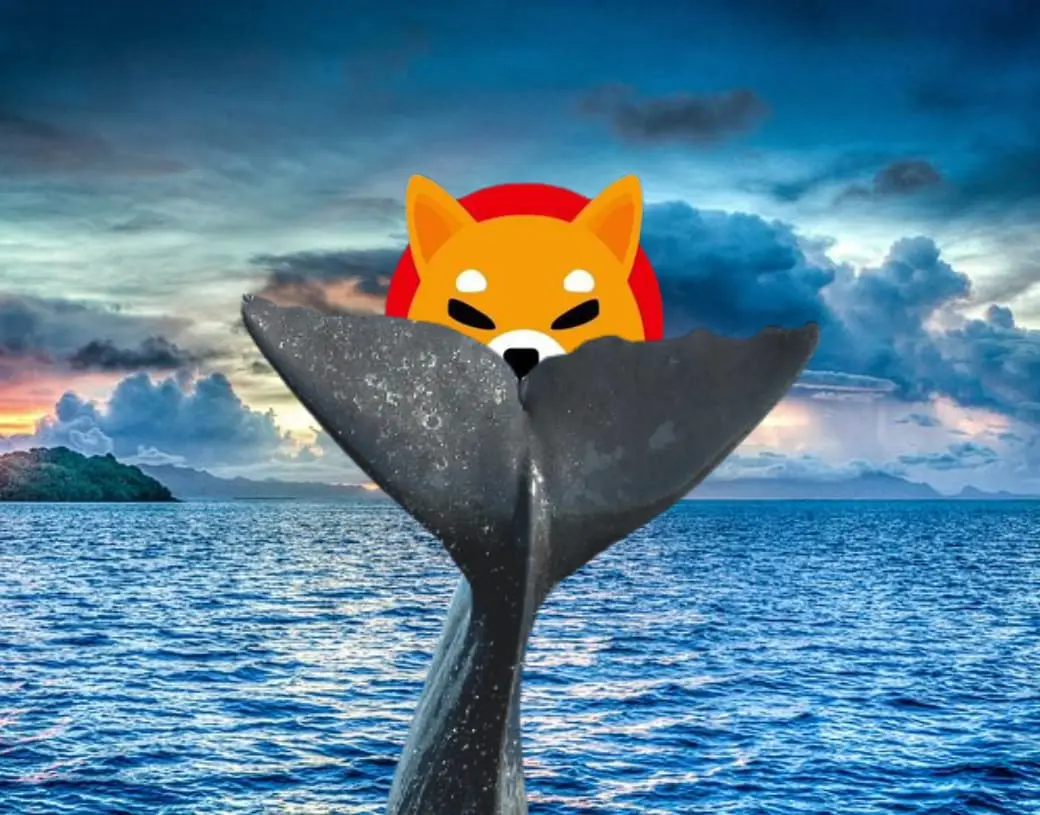 Whales have accumulated a massive amount of Shiba Inu tokens since its inception in August 2020. Leading cryptocurrency exchanges such as Binance, Crypto.com, and Robinhood, among others, confirmed that they hold millions worth of Shiba Inu in their reserves.
Also, according to recent data from WhaleStats, the top 1000 ETH whales hold about $601 million Shiba Inu. Therefore, the whales have a strong grip on SHIB and a sell-off in the future could trigger a price downturn.
Also Read: Shiba Inu: Man Misses Making $21 Million With An Investment of $200 In SHIB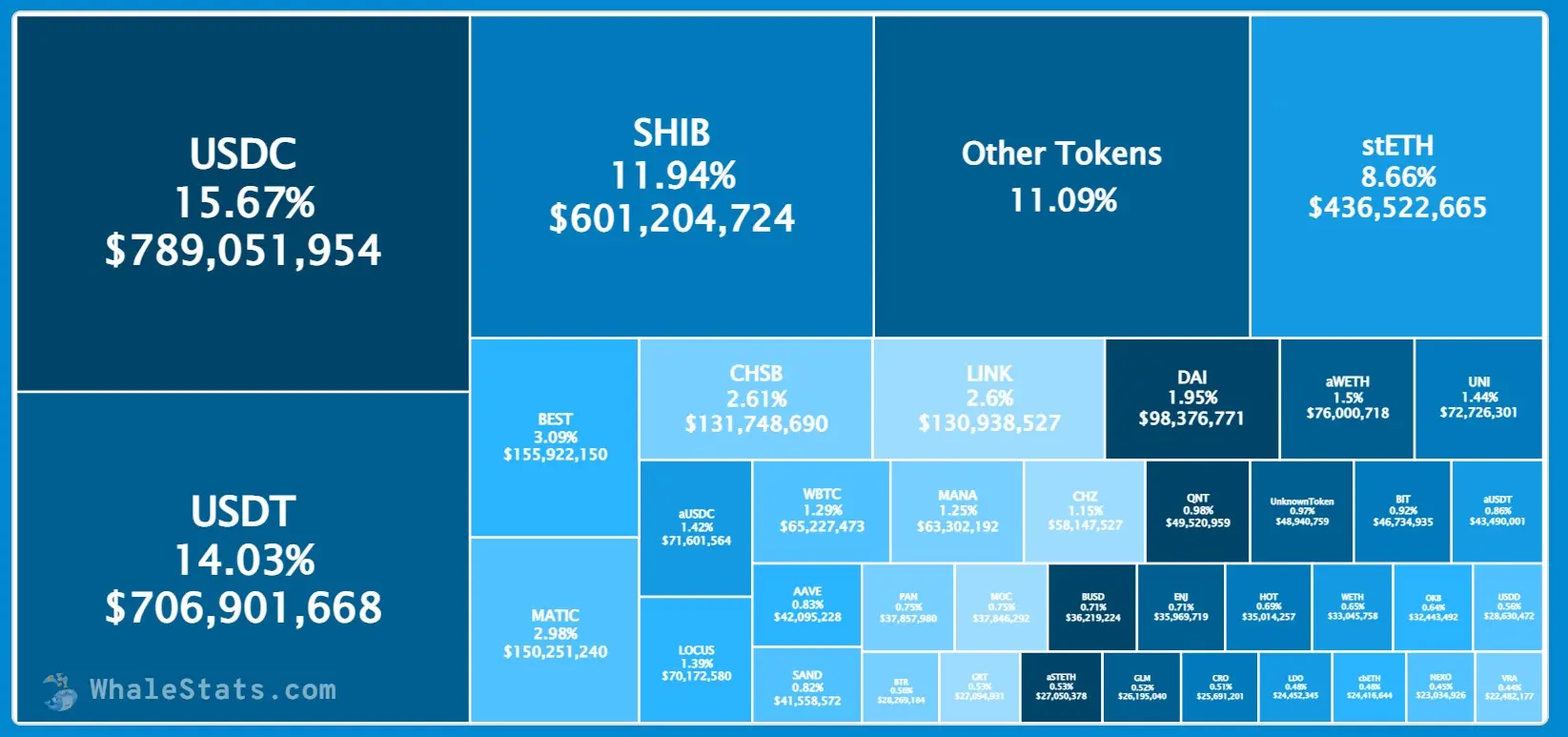 At press time, SHIB was trading at $0.00001097 and is up 0.8% in the 24-hour day trade. SHIB is down 87.28% from its all-time high of $0.00008616, which it reached in October 2021.