A machine-learning algorithm has given out a Shiba Inu price prediction for May 1, 2023. The forecast indicates that SHIB might not rally during the last week of April. Therefore, SHIB will remain trading with four 'zeroes' in the indices and might not add or delete a 'zero' in the coming days.
SHIB is currently trading at $0.00001021 and is down nearly 1.5% in the last 24 hours. It's also down close to 10% in the last 14 trading days.
Also Read: Shiba Inu: An Unbelievable Story of 'Memes to Millions'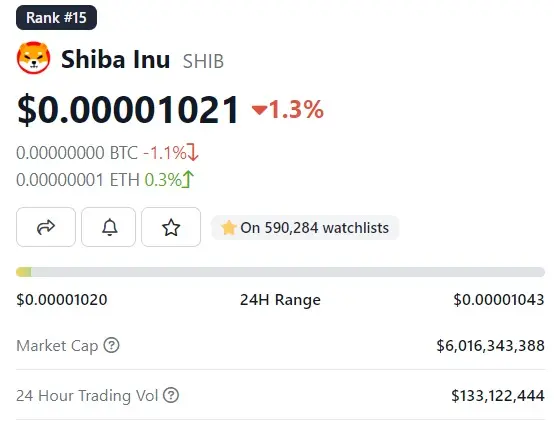 Shiba Inu: What Could Its Price Be on May 1, 2023?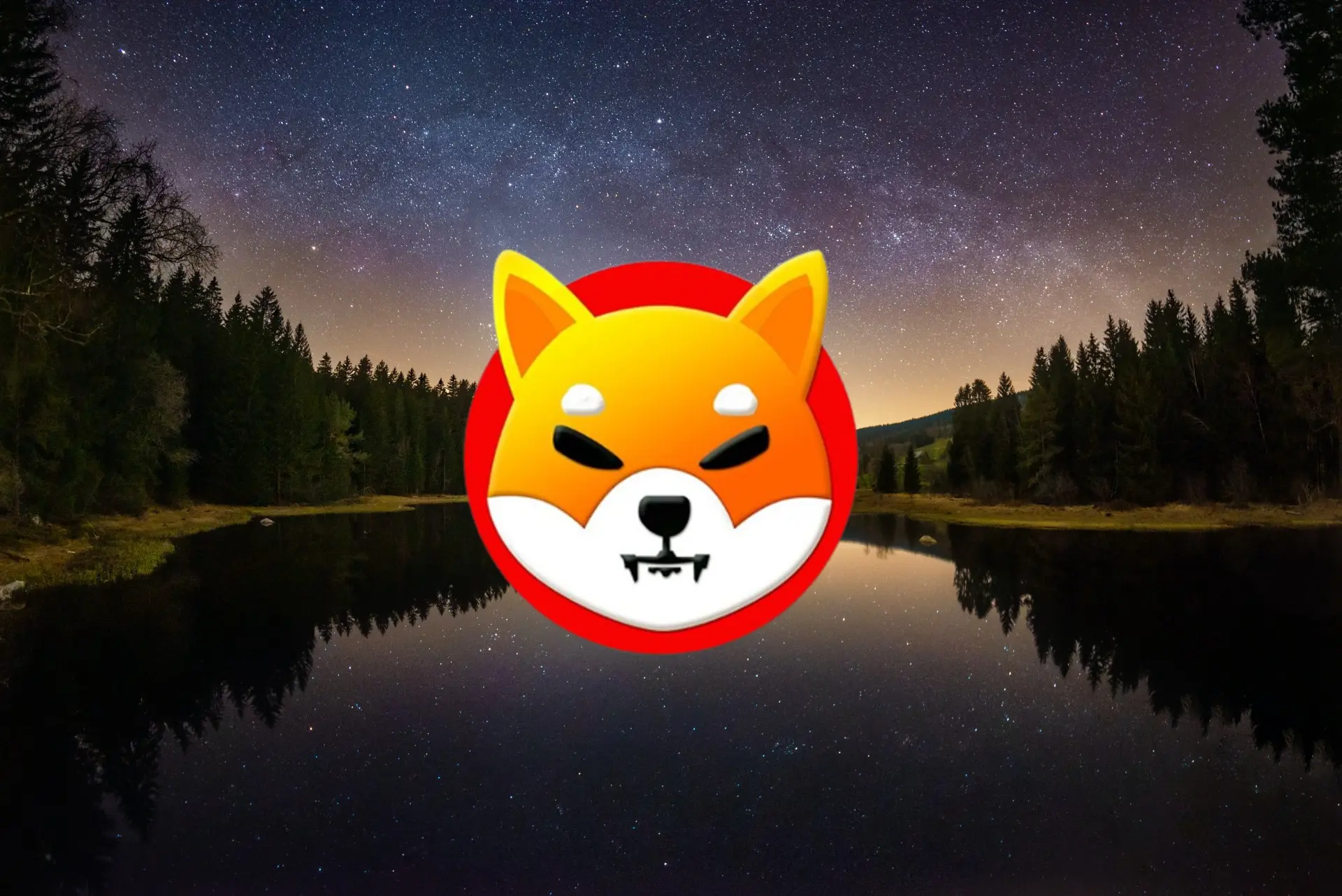 'Price Predictions', a machine-learning algorithm predicted that Shiba Inu's price could be $0.000010 on May 1, 2023. According to AI's prediction, SHIB's price could trade sideways in the next seven days.
Therefore, no significant movements in the indices could be recorded for SHIB from today to May 1. The dog-themed token could most likely remain stagnant in the charts delivering little to no gains to holders.
Also Read: If Shiba Inu Hits $0.01, How Many Tokens Do You Need To Make $10 Million?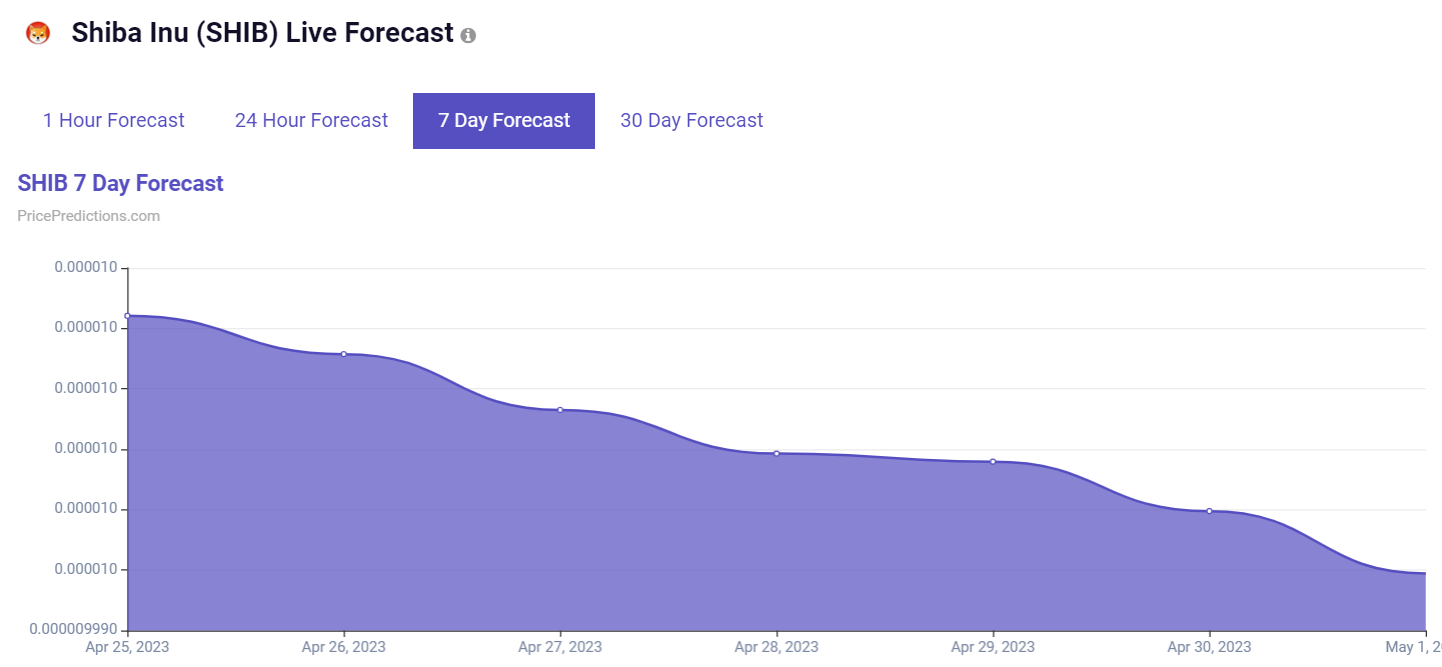 Also, data from TradingView suggests that Shiba Inu holders might not gain profits in the coming weeks. The Oscillators show 'neutral' at 8, while the moving average points towards 'strong sell' at 13. The overall summary also points at 'sell' at 15. The development is not a good sign for SHIB as the token is barely attracting bearish sentiments.
Also Read: Shiba Inu: A $1,000 Investment Turns to $22 Million in April 2023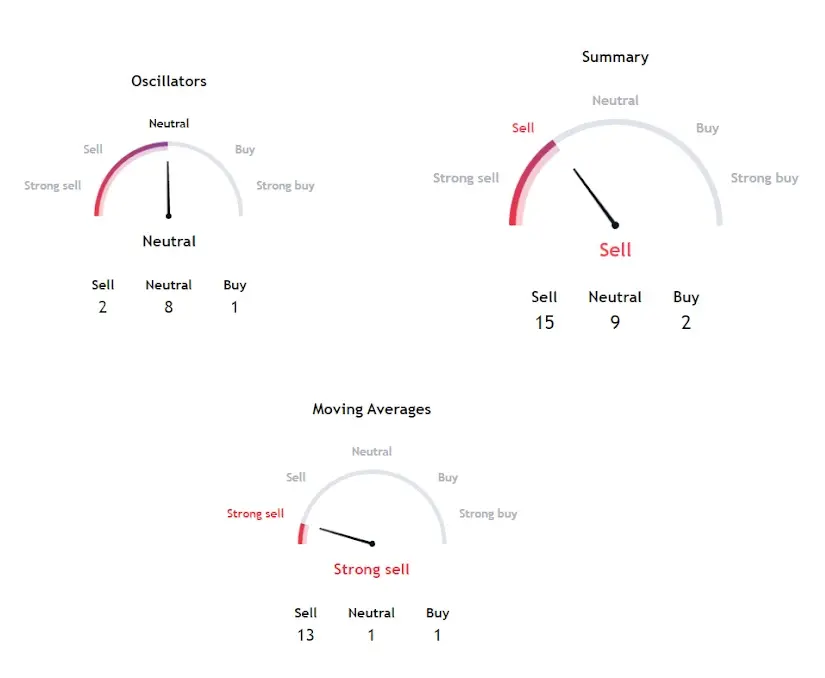 SHIB has mostly remained on the back foot since March 2023 and barely rallied in the indices. The token is testing the patience of investors and failed to jump in price despite the Shibarium Beta release. The Shibarium layer-2 network might probably see a release by the end of the year.
Also Read: Shiba Inu: AI Predicts When SHIB Could Delete Its Next 'Zero'
At press time, Shiba Inu was trading at $0.00001021 and is down 1.1% in the 24-hour day trade. SHIB is also down 88.10% from its all-time high of $0.00008616, which it reached in October 2021.