The Shiba Inu digital currency, denoted by the symbol SHIB, has attracted considerable attention in the realm of digital assets. Despite facing criticism due to its extended period of price stability, SHIB has defied expectations by experiencing a substantial 10% surge. As of the current moment, SHIB is trading at $0.00000809, drawing the interest of both investors and market analysts.
With this surge, numerous experts are optimistic about Shiba Inu's potential for a significant upswing, highlighting its strong technical foundation as a key factor. Nevertheless, a pivotal question lingers: can this meme coin sustain its newfound momentum or potentially achieve even greater heights? Projections from Artificial Intelligence (AI) platforms provide valuable insights into what Shiba Inu might encounter in the month of November.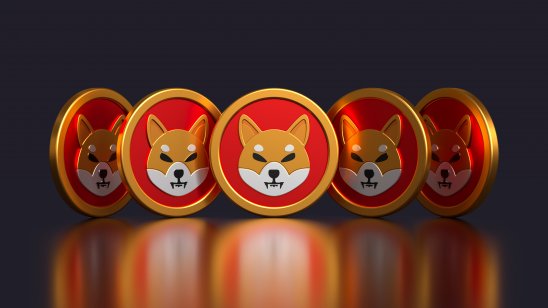 Also Read: Shiba Inu Rises Double Digits Today for the First Time in 3 Months
How will Shiba Inu kickstart November?
As we step into November, Shiba Inu could face some challenges. Forecasts suggest that the meme coin is poised for a notable decline of more than 11% from its current price. According to Changelly's predictions, SHIB is expected to trade as low as $0.000006863 in the days ahead.
However, there is a glimmer of hope for the outset of November. The coin is projected to commence the month with a value of $0.000007694. While this represents an increase from the end of October, it also signifies a modest 0.67% drop from its current trading price.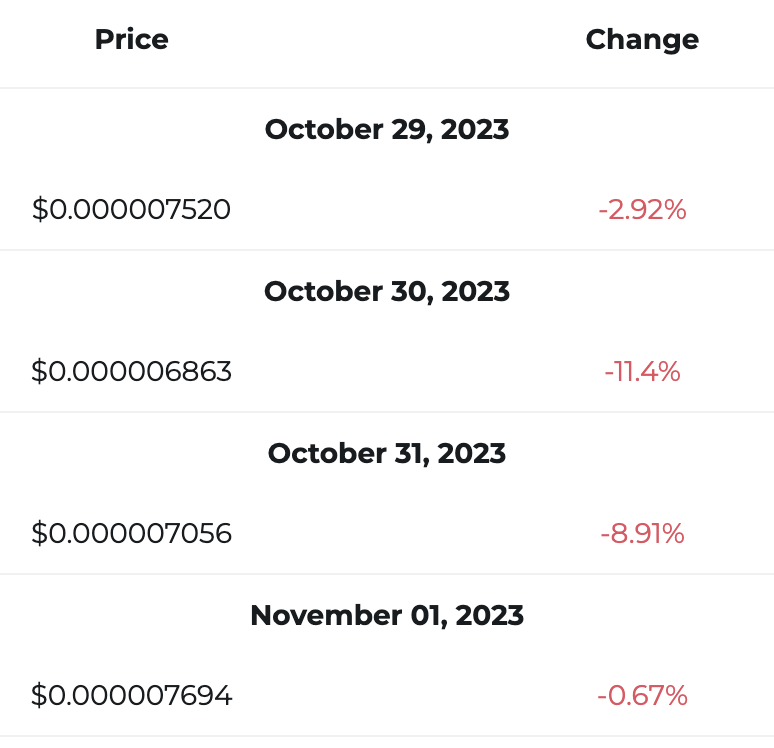 The SHIB community and investors will closely monitor how the crypto navigates the challenges and opportunities that November brings. In the ever-evolving crypto market, SHIB enthusiasts are no strangers to its capricious nature, and they eagerly await the performance of this beloved meme coin in the days to come.
Also Read: Mystery Shiba Inu Whale Snaps Up $444K in SHIB Amid Recent Rally