The entire cryptocurrency market underwent a bullish transformation, breaking free from its stagnant price phase and experiencing a significant upswing. Shiba Inu (SHIB), the second-largest meme coin, joined this positive trend. Despite repeated criticisms regarding its price stagnation, the asset decisively put these concerns to rest by surging more than 10% in just the past few hours.
Shiba Inu experienced a low trading price of $0.000007355 earlier today, but it managed to rise to a high of $0.0000082. As of the current moment, SHIB is trading at $0.000008106, marking a daily increase of 10.22%. Notably, the meme coin has seen an impressive, nearly 20% surge over the past couple of days. Even with this substantial price rise, the cryptocurrency's market capitalization remains at $4.78 billion, solidifying SHIB's position as the 19th largest digital asset.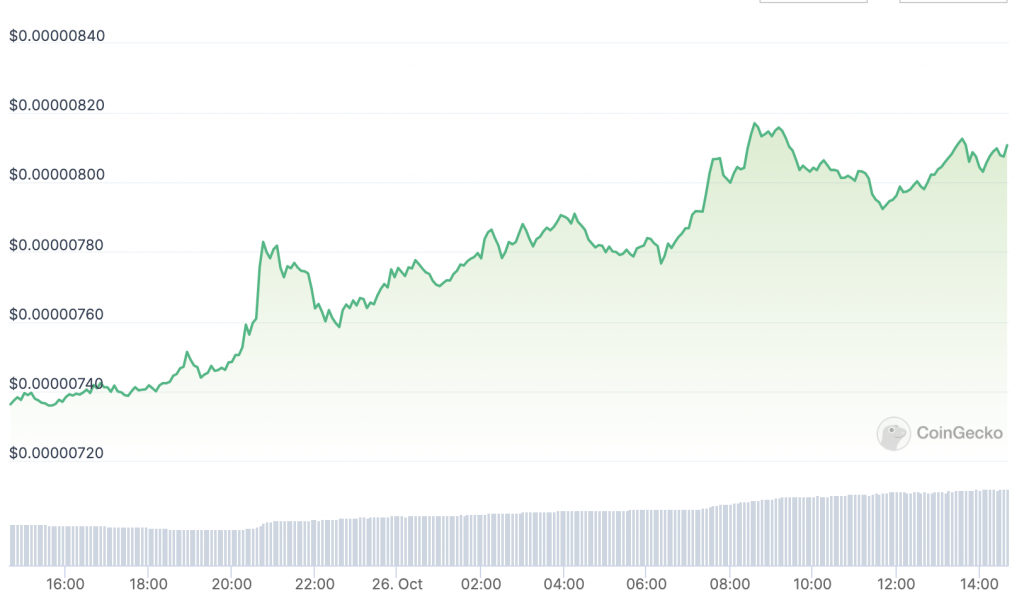 While SHIB aims to kickstart its upward trajectory, a significant resistance barrier lies at $0.0000084 for the meme coin. However, it has successfully established a support level at $0.0000077, rekindling optimism within the market.
During its recent price surge, SHIB witnessed a rise in both trading volume and open interest. According to information from CoinGlass, SHIB's trading volume increased by 83%, and its open interest grew by 12%. As the asset embarked on this upward trend, approximately $641,000 worth of positions were liquidated over the past 24 hours. Within this figure, $588.32K of short positions were liquidated, while a smaller sum of $52,000 in long positions was also liquidated.
Also Read: Shiba Inu Whales Trigger a $50 Million Surge Amidst FOMO Craze
Shiba Inu holders in the green
With the recent surge in Shiba Inu's price, the proportion of holders benefiting from the asset's current value has increased. Currently, 20% of SHIB holders are in a profitable position. In contrast, a significant 77% of holders are facing losses. Although there is a notable gap between these percentages, this marks a substantial rise since the start of the month.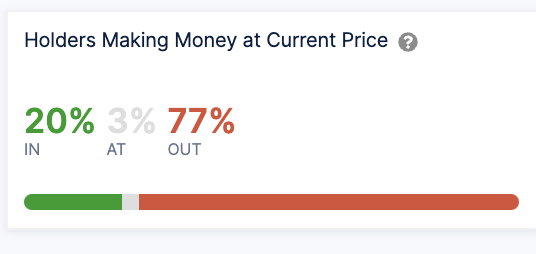 Also Read: SHIB: Does Ryoshi Own $1 Billion in Shiba Inu?