With the arrival of October, the financial sector is filled with expectations regarding the future performance of Shiba Inu. If past trends are any indication, this crypto might experience another period of significant growth. In 2021, Shiba Inu saw an impressive increase of 822%, and even in 2022, it managed to achieve a modest uptick of 10.4%. Is the same fate written for SHIB this year too?
Currently, the meme coin is trading at $0.00000691. Contrary to what was anticipated, SHIB experienced a significant drop of 4.15% during the day. Additionally, it was classified as one of the top losers due to its 8.74% weekly decline.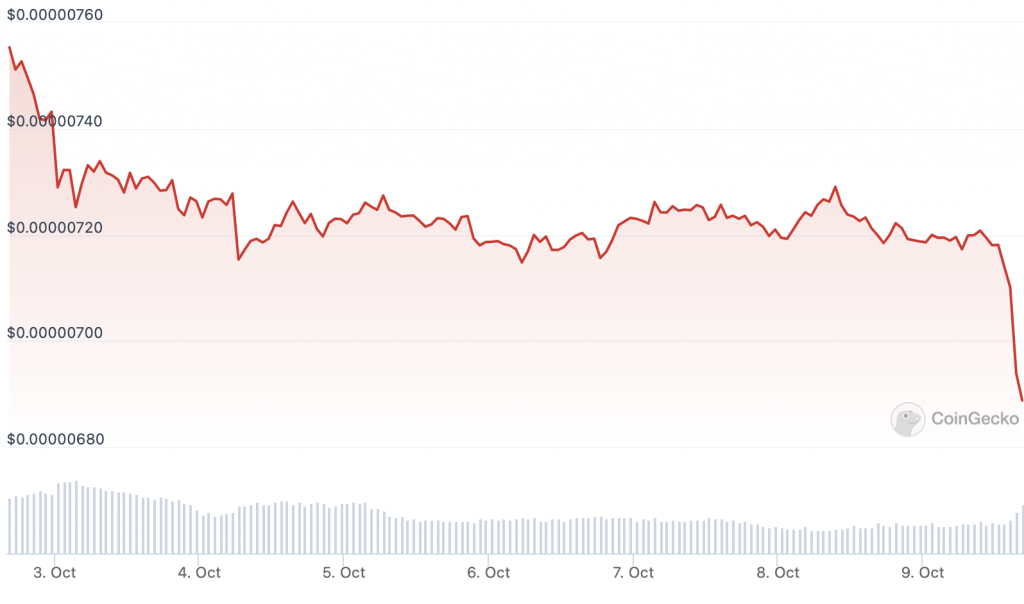 As October just started, this article will focus on projecting the anticipated performance of the meme coin for the remainder of the month.
Also Read: Shiba Inu: SHIB To Rise 1,000% In October & Repeat 2021's Bull Run?
Shiba Inu: October Mid-Month Prediction
The meme coin struggled to inspire optimism among investors due to its declining price, which has dampened their enthusiasm. The previous hype surrounding SHIB appears to have waned, leading investors to hesitate when considering entry positions. The concept of "buying the dip" has lost its appeal as the token continues to decrease in value each day.
Changelly, a prominent on-chain metrics and price prediction firm, presented a mixed outlook for Shiba Inu. According to Changelly, SHIB's price is anticipated to experience a 4% surge on October 15, reaching $0.000007521. However, in the upcoming days, there is the possibility of a significant decline, with the price dropping by 12% to a low of $0.000006292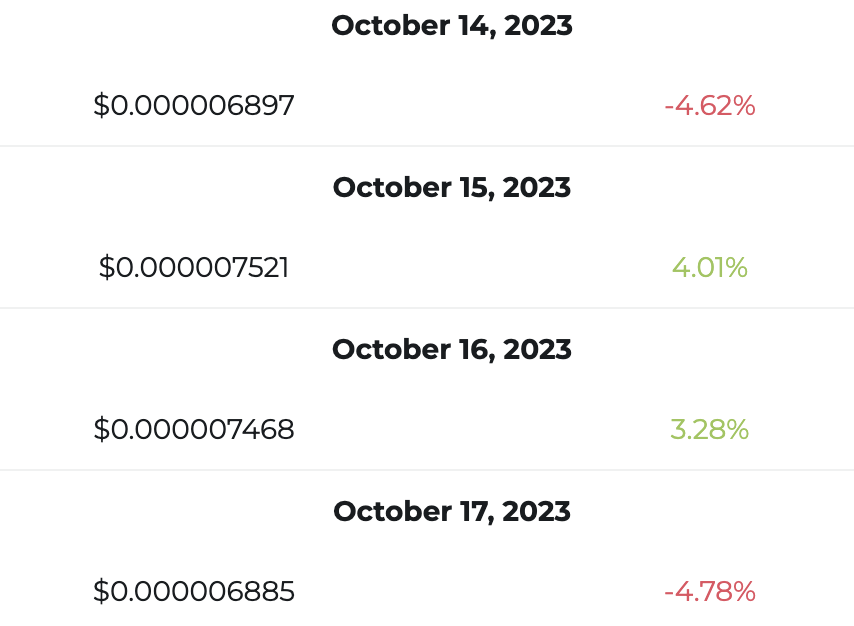 Nonetheless, there are positive expectations for the meme coin as it wraps up in October and enters November. However, it's worth noting that the bearish sentiment preceded the bullish outlook in the SHIB market.
Also Read: Shiba Inu: Trillion of SHIB Move Amid Network Activity Spike