This month, the cryptocurrency market is trading under the pretext of 'one step forward and two steps back.' The market trades in the green for a few hours and dips to red the other hours of the day. Generating profits now seems like a thing of 'the past,' as it's impossible to exit without making good returns. Shiba Inu has been trading similarly this year and barely generated decent returns for its investors. The dog-themed token is dipping and testing the patience of its loyal community of investors. However, data from Coinbase shows that despite the dip, Shiba Inu is attracting heavy buying pressure in the market.
Also Read: SHIB: Shytoshi Responds to Developers Building on Shibarium
For 12 consecutive days in July, more than 85% of investors on Coinbase kept Shiba Inu on 'buy' and the rest on 'sell.' Also, for three days, SHIB's buying pressure has crossed 90% 'buy' with only around 10% of investors selling the token. Today, data shows that 92% of users are buying SHIB, while a small number of users, compromising 8%, kept it on 'sell.'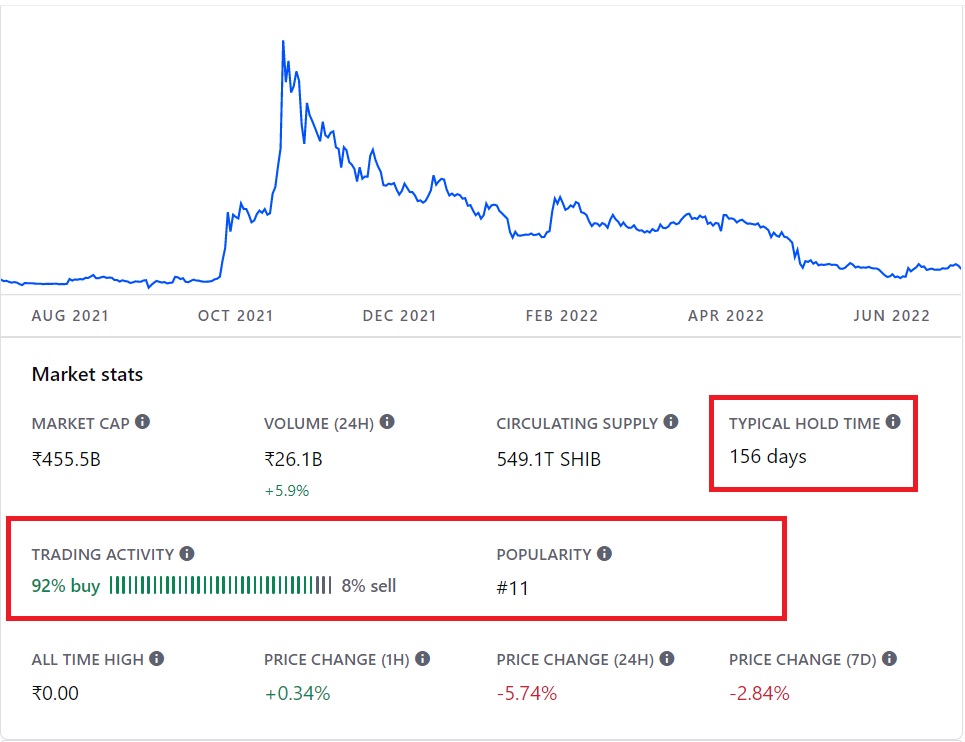 The development shows that despite the dip, Shiba Inu remains the undisputed king in the market. Investors are not shying away from pouring their money into SHIB after each crash and are using the dips well. The phenomenon is rarely seen in other cryptos as the 'fear index' has touched the ceiling.
Why Are Investors Buying Shiba Inu?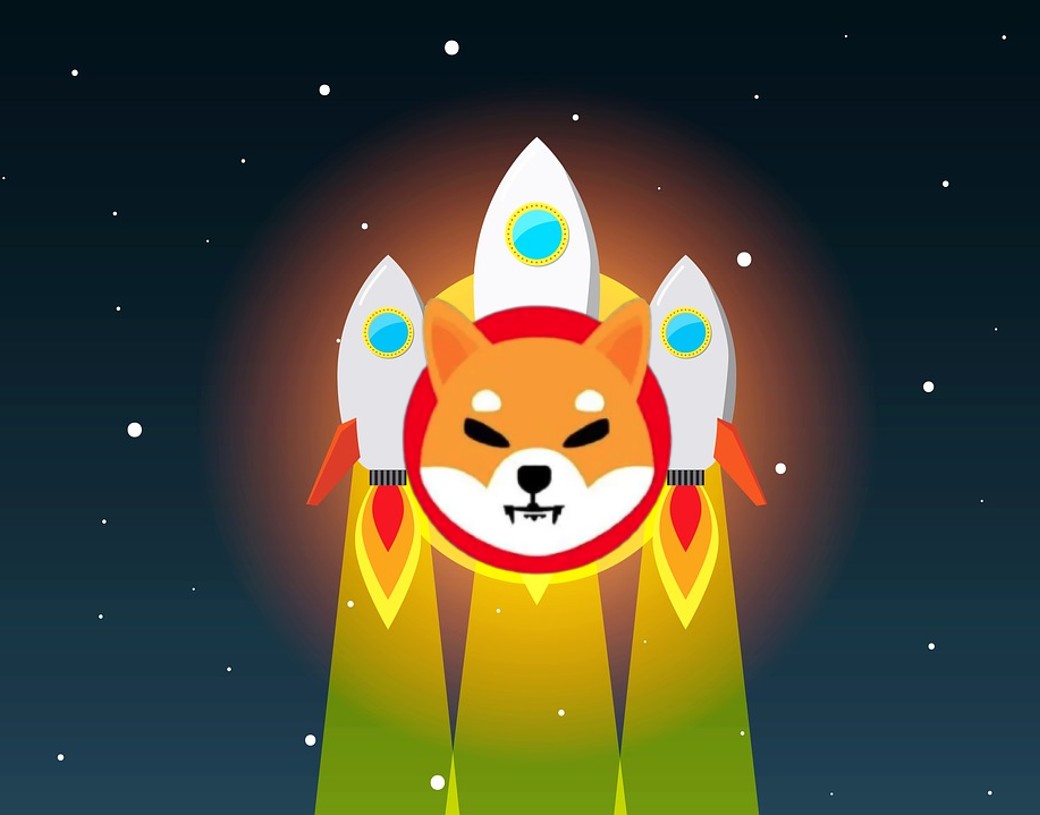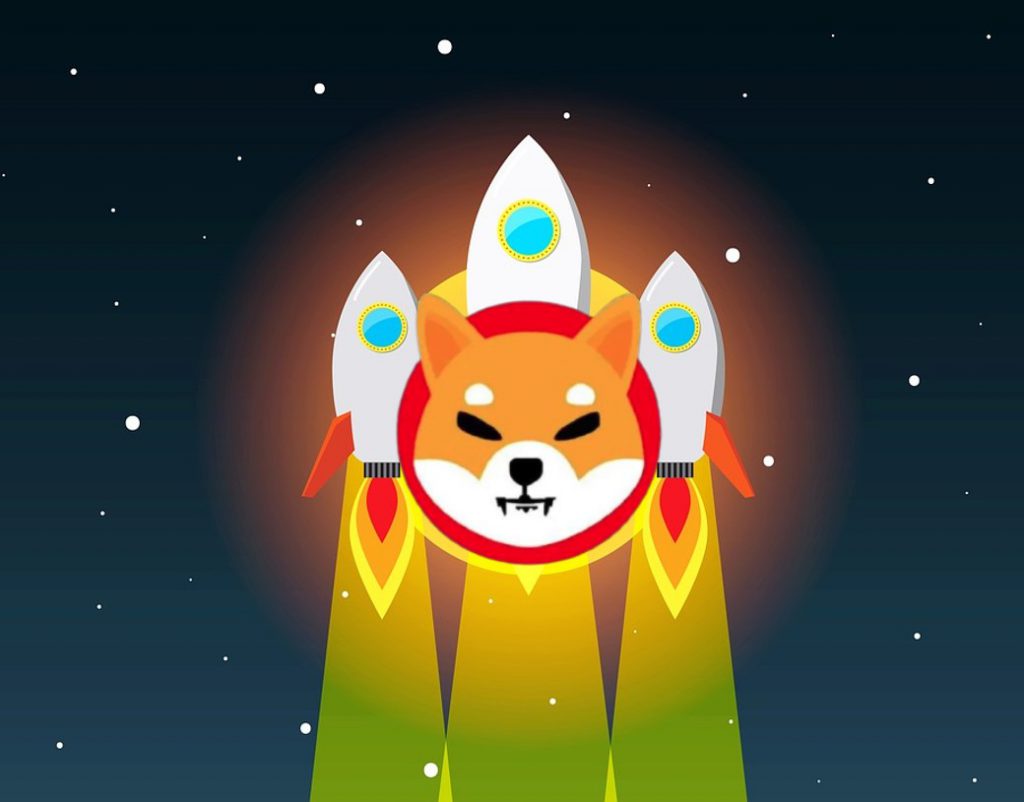 Investors who missed out on Dogecoin's bull run last year have mostly placed their trust in Shiba Inu. They believe that SHIB can mirror Dogecoin's performance in the long run and satisfy their financial aspirations. Shiba Inu is trading below 1 Cent, and investors find the token affordable and low-hanging fruit.
Also Read: Shiba Inu: SHI Stablecoin Will Not Take Terra's Route, Assures Shytoshi
Another reason for buying Shiba Inu is that investors feel satisfied with buying 1 million tokens for $10. A feeling of achievement and accomplishment kicks in that they got 'a good deal' for a small sum of money.
In addition, the ETH whales are accumulating Shiba Inu almost every day. This makes investors feel that something big might be on the cards and, therefore, buy more. The psyche of a Shiba Inu investor is all about 'invest today' and reaping the rewards it brings when it reaches the '1 Cent milestone'. They believe the 1 Cent dream will not remain a dream after all.
Also Read: SHIB Community Projects 99% Rise in July; Is it feasible?
At press time, Shiba Inu was trading at $0.00001049 and was down 5.6% in the past 24 hours. The token is also down 88% from its all-time high of $0.000086158837, reached in October last year.