Shiba Inu's most-awaited project Shibarium launched today after the mainnet went live. However, the grandeur of the launch turned sour as the SHIB ecosystem tokens collapsed by double digits. Shiba Inu fell 10%, Bone crashed 20%, and Leash plummeted nearly 25%. Therefore, the SHIB ecosystem as a whole shed close to 55% on the same day of the Shibarium launch.
Also Read: Shiba Inu: Investment of $103 Turns Into $1 Million in 3 Years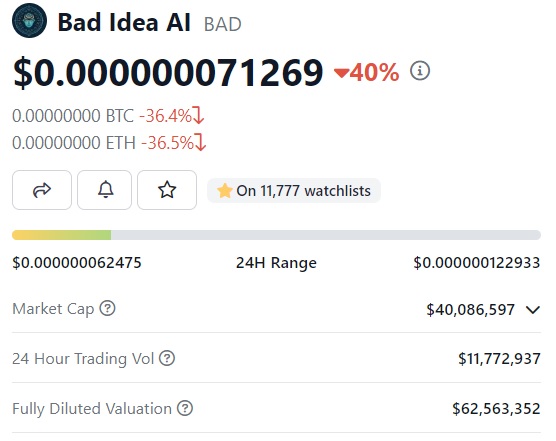 If that wasn't enough, Bad Idea AI, an experimental project that combines blockchain with artificial intelligence and announced its partnership with Shibarium early this year, experienced a bloodbath as it shed more than 40% of its value.
Shiba Inu: Bad Idea AI Collapses 40% After Shibarium Launch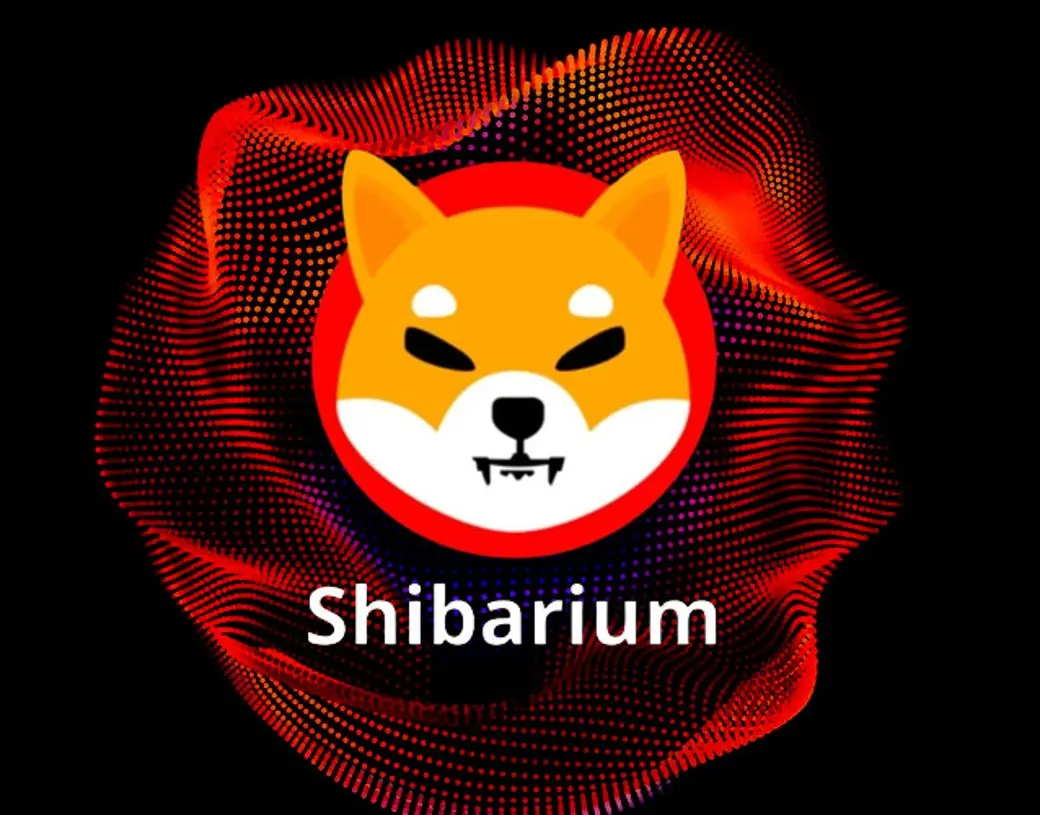 Bad Idea AI (BAD) witnessed a sharp decline right after Shibarium's mainnet went live on Wednesday. The project holds a special place on the Shibarium network and announced early this year that it would provide services to work as a bridge that merges meme coins to transform them into serious tokens with use cases by using the power of artificial intelligence.
Also Read: Shiba Inu To Reach 5 Cents? Here's When SHIB Might Hit $0.05

However, investing in Bad Idea AI seems like a bad idea, as it crashed in the last 12 hours. It is not known if the dip is a healthy correction or another case of a pump-and-dump scheme. The next few days will determine the outcome of BAD and its prospects in the Shibarium network's ecosystem.
Bad Idea AI is not the only project to be part of Shibarium. The L2 network has an array of projects that will begin building on Shibarium. Read here for a full list of projects that will start working on the Shibarium layer-2 network.
Also Read: Shiba Inu: Investor Would Have Made $40 Million With A $200 Investment