The Shiba Inu [SHIB] ecosystem has been in the spotlight due to the introduction of Shibarium. While the layer-2 protocol has been advancing at its own pace, the utility token Bone, used for gas fees within the Shibarium network, has been experiencing significant growth. This offspring of the Shiba Inu network has undergone a rather turbulent year. However, now it was seen inching close to the $1 mark.
In contrast to Shiba Inu, Bone often finds itself in the $1 price range, but recent days have proven challenging for this meme coin. After experiencing an 11.47% surge, Bone's price fluctuated from a low of $0.8113 to a high of $0.9249. Currently, as of the latest update, Bone is trading at $0.9044, showing a daily increase of 6.86%.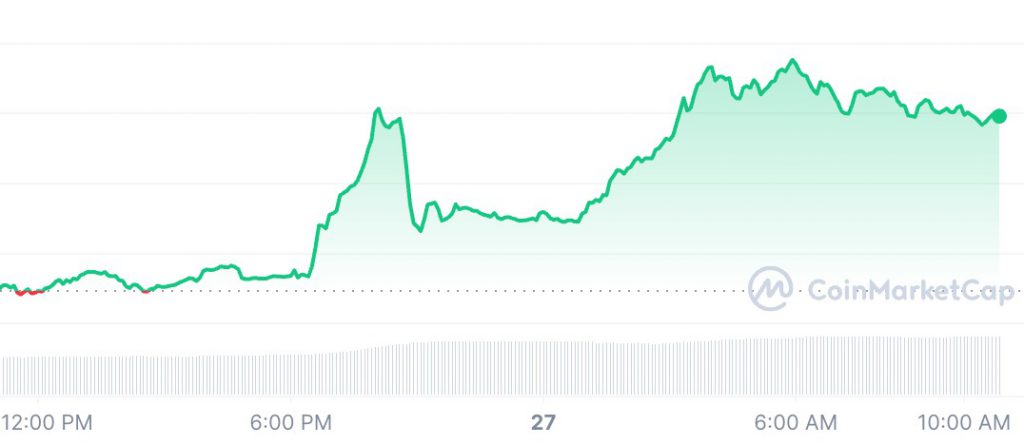 However, what prompted this abrupt increase in BONE's value? Could it be linked to Shibarium? BONE holds a crucial function within the Shibarium network. Additionally, the team responsible for the meme coin recently disclosed that the final stages of minting the remaining BONE supply are nearing completion. This development likely contributed to the asset's price surge. Nonetheless, there is yet another factor driving this upward trend.
Also Read: Shiba Inu Reveals New App 'Shiba Hub': Here's What It's About
BONE is now fully decentralized
The Shiba Inu development team has been regularly delivering prompt network updates. In a similar development today, they disclosed what they deemed "exciting news" and declared that Bone has undergone a renunciation. This signifies that the entity in control of BONE's contract has relinquished its authority. Consequently, BONE is now completely decentralized and impervious to any potential future alterations or manipulations.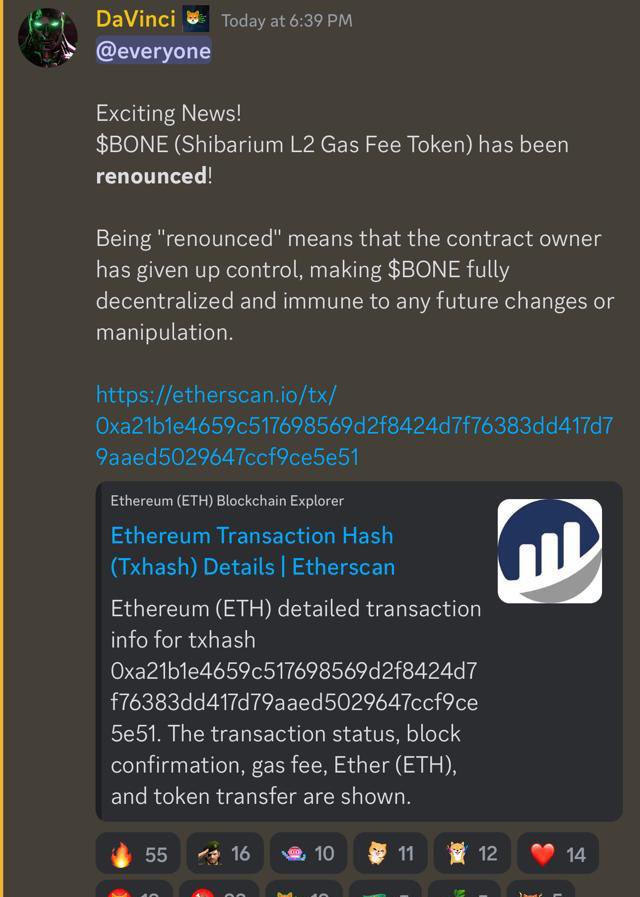 This achievement is in accordance with the choice made by the Shiba Inu community in the previous year to cease the creation of any more BONE tokens once the circulating supply reached 230 million. The remaining 20 million BONE tokens from the total maximum supply of 250 million were designated for Shibarium validators. They have a vital role in safeguarding the L2 blockchain.
Also Read: Shiba Inu: SHIB Forecasted To Rise 1,800%: Here's When