Shiba Inu (SHIB) offspring token ShibaSwap Bone (BONE) has surged 5.3% in the last 24 hours. SHIB, on the other hand, is down by 2.3%, while rival Dogecoin (DOGE) is down by 1.8% in the same time frame. Pepe (PEPE), another popular memecoin that saw massive gains earlier this year, is down by 3.9% on the daily chart.
BONE's recent surge could be attributed to the improvements made around Shibarium, the project's new layer-2 network. The Shibarium launch did not go as planned, and many assets were stuck on the Shibarium bridge. However, Shiba Inu (SHIB) lead developer Shytoshi Kusama published a blog, informing the community of the progress.
Also Read: Shiba Inu: Shibarium Released, When Will It Drive SHIB Towards $0.01?
As per the blog, the Alchemy team has scaled operations for Shibarium by 1500%. The team has also increased server infrastructure by 1500%. According to Kusama, the improvements made to the network will help in better managing traffic, which was one of the primary reasons for the launch failure.
Will Shiba Inu's BONE token continue to surge?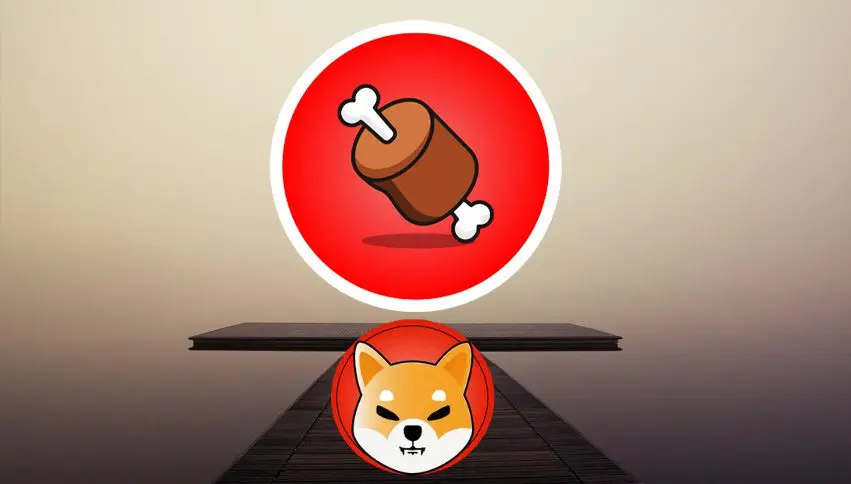 BONE is the governance token for Shiba Inu's (SHIB) Shibarium network. Therefore, with the network now live, BONE tokens could see a spike in demand. However, the larger market went through a massive correction last week. Major assets such as Bitcoin (BTC) have fallen by 11% on the weekly charts. Ethereum (ETH), on the other hand, has fallen by 9.6% in the same time frame.
Also Read: Shiba Inu: A Man Who Missed Out On Becoming a Billionaire
Although BONE might see an increase in price due to increased demand, it is unlikely to hold its rally for much longer. Unless the larger market bounces back, BONE might not hold on to its recent gains. The token has already fallen 1.1% in the last hour and might continue to drop.