Over the past few days, the Shiba Inu burn rate was hovering in negative territory. However, it finally managed to flip and step into positive territory today. Over the past 24-hours, around 7.8 million SHIB tokens have been removed out of circulation. Consequentially, the burn rate was up by roughly 1000% at press time.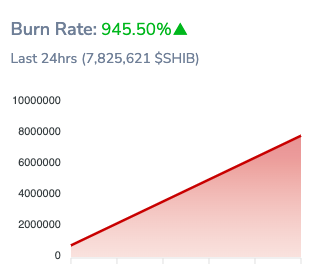 Also Read: Shiba Inu: U.S. Politician Says 'I'm Buying SHIB'
The burn rate spike can be attributed to a series of transactions that took place over the past day. According to data from Shibburn, the latest burn transaction happened six hours back, where more than 1.1 million SHIB tokens were sent to a dead wallet address. Then, in three other separate batches, 2.6 million. 2.09 million, and 1.9 million tokens were burned around eighteen hours back.

Also Read: Robinhood Involved in Transfer of 'Millions' of Dogecoin
Shiba Inu price drops down to 2021 lows
The rise in the burn rate has hardly impacted Shiba Inu's price. It has been depreciating consistently. In just the last 24-hours, the asset's valuation has dropped by more than 5%, while over the past 7 days, it is down by around 17%. In fact, SHIB is currently trading at a level that was last seen in 202. Never after that had it stooped down to such lows.
Nevertheless, SHIB has two immediate supports around $0.00000621 and $0.00000537 at the moment. These two levels managed to help stabilize SHIB's price in the period between May to September 2021. Thus, if the broader market, led by Bitcoin, does not deteriorate much in the days to come, Shiba Inu can be expected to find solace around the same levels. However, if bears take up a commanding role, then SHIB could drop further and create new lows.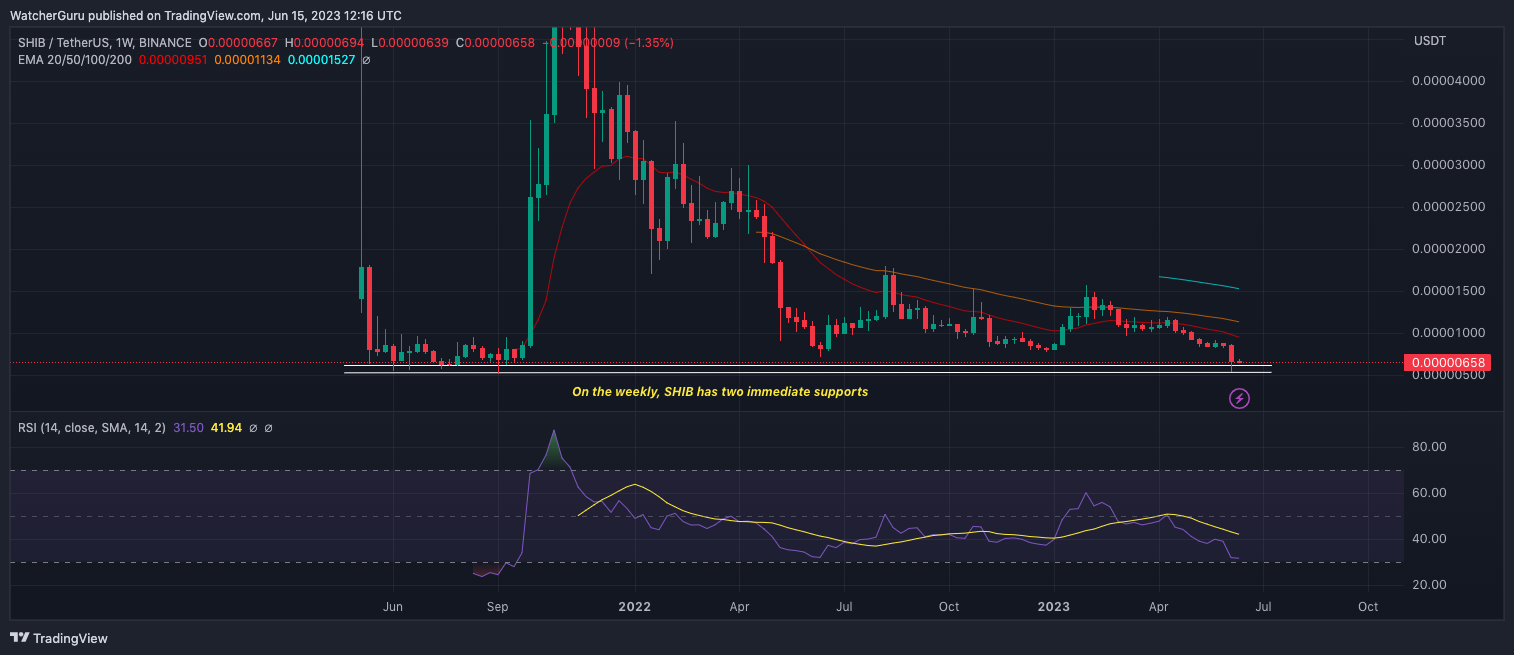 Also Read: Pepe Coin: Whale That Made $11 Million Profit on PEPE Invests Again, Here's Where