Shiba Inu (SHIB) has been struggling for most of 2023. The popular memecoin gained an additional zero after its decimal point in May and has failed to delete it despite a major layer-2 network launch. Although SHIB briefly removed the zero in August, prices did not hold, and it gained the zero soon after.
Also Read: Shiba Inu (SHIB) Price Prediction: Can it Hit $0.00001 This Week?
However, OpenAI's ChatGPT AI (Artificial Intelligence) chatbot has good news for Shiba Inu (SHIB) fans and investors. As per the AI platform, the dog-themed crypto could surge to a minimum of $0.00001357 by the beginning of 2024. The price rise would represent a growth of about 59% from current levels. Moreover, the AI chatbot predicts that SHIB could reach a high of $0.00001619 by early 2024, an increase of over 90% from its current price levels.
Can you still be a millionaire with Shiba Inu in the next bull run?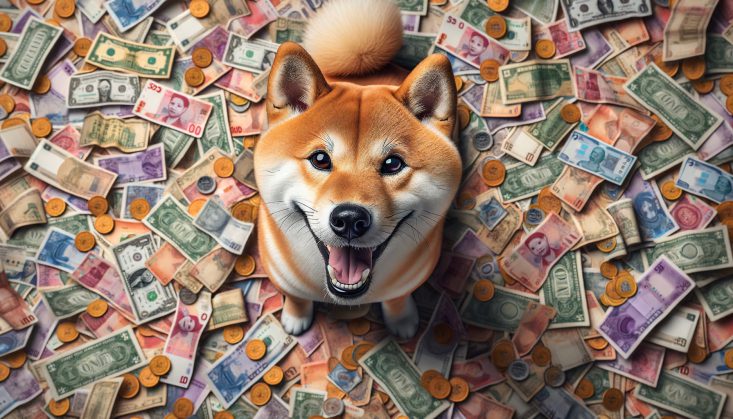 When SHIB debuted in August 2020, its price had about nine zeros. Fast forward a year later, the asset's price grew by many million percentage points, reaching an all-time high of $0.00008616 in October 2021. Many investors who purchased SHIB in 2020 made millions, if not billions, with the memecoin. However, people who missed SHIB's first bull run wonder if they can still make millions in the next bull run.
Also Read: Shiba Inu: Top 3 Things That Need to Happen for SHIB to Hit $0.01
Analysts and researchers expect the next bull run to occur in early 2024. Bitcoin (BTC), the original crypto, is set to undergo its next halving in April of next year. Moreover, the US SEC (Securities and Exchange Commission) may approve a spot BTC ETF (Exchange Traded Fund) around the same time. Both developments could push BTC to a new all-time high.
If BTC's price reaches new heights, other tokens, such as Shiba Inu (SHIB), may also follow. Since SHIB's price is low, it may be the right time to buy into the asset.