The lead developer of ShibaSwap, Shytoshi Kusama published a second blog about Shibarium on Monday. Read here to know in-depth details about what's mentioned in the newly released blog post. Also, Shytoshi teased the SHIB community by changing his Twitter bio to a "Heart shaped box" suggesting that the Beta might be out on Valentine's Day. However, 'Heart Shaped Box' is also a song from Kurt Cobain's rock band Nirvana from the album 'In Utero' which was released in 1993.
Also Read: Exclusive: 'I'll Cry When Shiba Inu Reaches $0.01′
Shiba Inu: What Does Kurt Cobain's Nirvana Have to Do With Shibarium?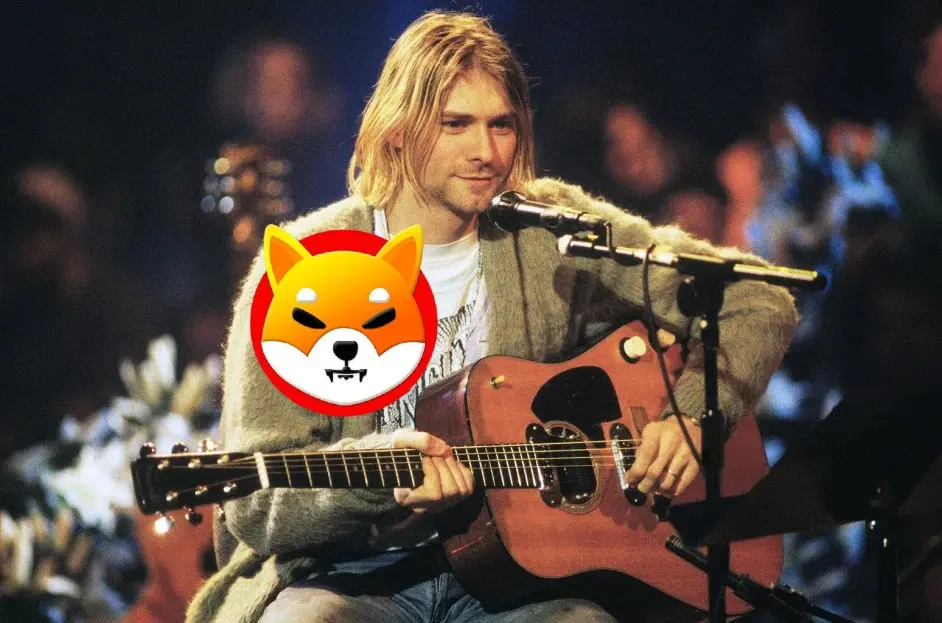 A SHIB investor came out with a theory that the Shibarium Beta Testnet could be released on Feb. 20, 2023. According to the theory, Shytoshi's "Heart Shaped Box" did not mean a Valentine's Day release, but referenced Kurt Cobain's Heart Shaped Box song instead.
Wait, what! So what's the connection here?
Reports state that Shytoshi recently said to a group of influencers that Shibarium Beta could be released in the next seven days.
Also Read: Shiba Inu: Shytoshi 'Mentions' Shibarium Release Date on the Latest Blog
The updates are doing the rounds on social media and Shytoshi seems to have approved the statements himself. Therefore, Shibarium Beta could be released anytime soon, according to the seemingly unconfirmed, yet somewhat confirmed updates.
Also Read: Shiba Inu: 2 Investors Make $9 Million With $7,900 Investment
We now come back to Kurt Cobain's Nirvana song Heart Shaped Box. According to the theory, Kurt Cobain celebrates his birth anniversary on Feb. 20 and the Heart Shaped Box was on Shytoshi's bio.
Also Read: Shiba Inu Could Reach $0.0001 if This Happens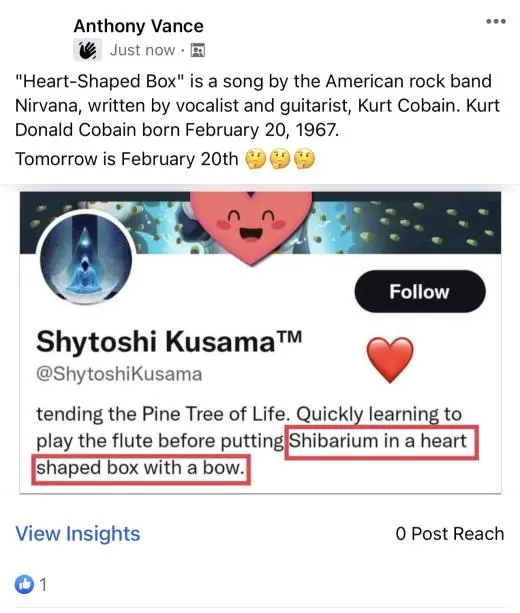 Therefore, Shibarium Beta could be released on Kurt Cobain's birth anniversary, according to the new yet preposterous theory. Nonetheless, we'll have to wait and watch if the absurd theory can end up being true or not.
Also Read: Shiba Inu: These Bullish Factors Could Take SHIB to $1
At press time, Shiba Inu was trading at $0.00001364 and is down 2.9% in the 24-hour day trade. It is also down 84.19% from its all-time high of $0.00008616, which it reached in October 2021.