Shiba Inu's growth is tied to several factors that can break or make its price in the indices. The factors include a circulating supply of 549 trillion, a market cap of $7.7 billion, and a set of burns that could take years to remove tokens from circulation. All these factors play a major role in deciding its price which includes deleting the next 'zero'. However, SHIB could delete a 'zero' and reach $0.0001 if a specific set of criteria is met.
For the uninitiated, Shiba Inu has not deleted a 'zero' in the last 16 months due to the above elements influencing its price. So how could it knock a 'zero' out and reach $0.0001 next? Let's find out!
Also Read: Shiba Inu: 2 Investors Make $9 Million With $7,900 Investment
Shiba Inu Might Reach $0.0001, Here's How
The Coin Perspective, which calculates cryptocurrency prices, suggests that Shiba Inu could delete a 'zero' and reach $0.0001 if its market cap increases rapidly. According to the analysis, if SHIB's market cap touches a high of $58.9 billion, It could delete a 'zero' and trade at $0.00010.
Also Read: Shiba Inu: These Bullish Factors Could Take SHIB to $1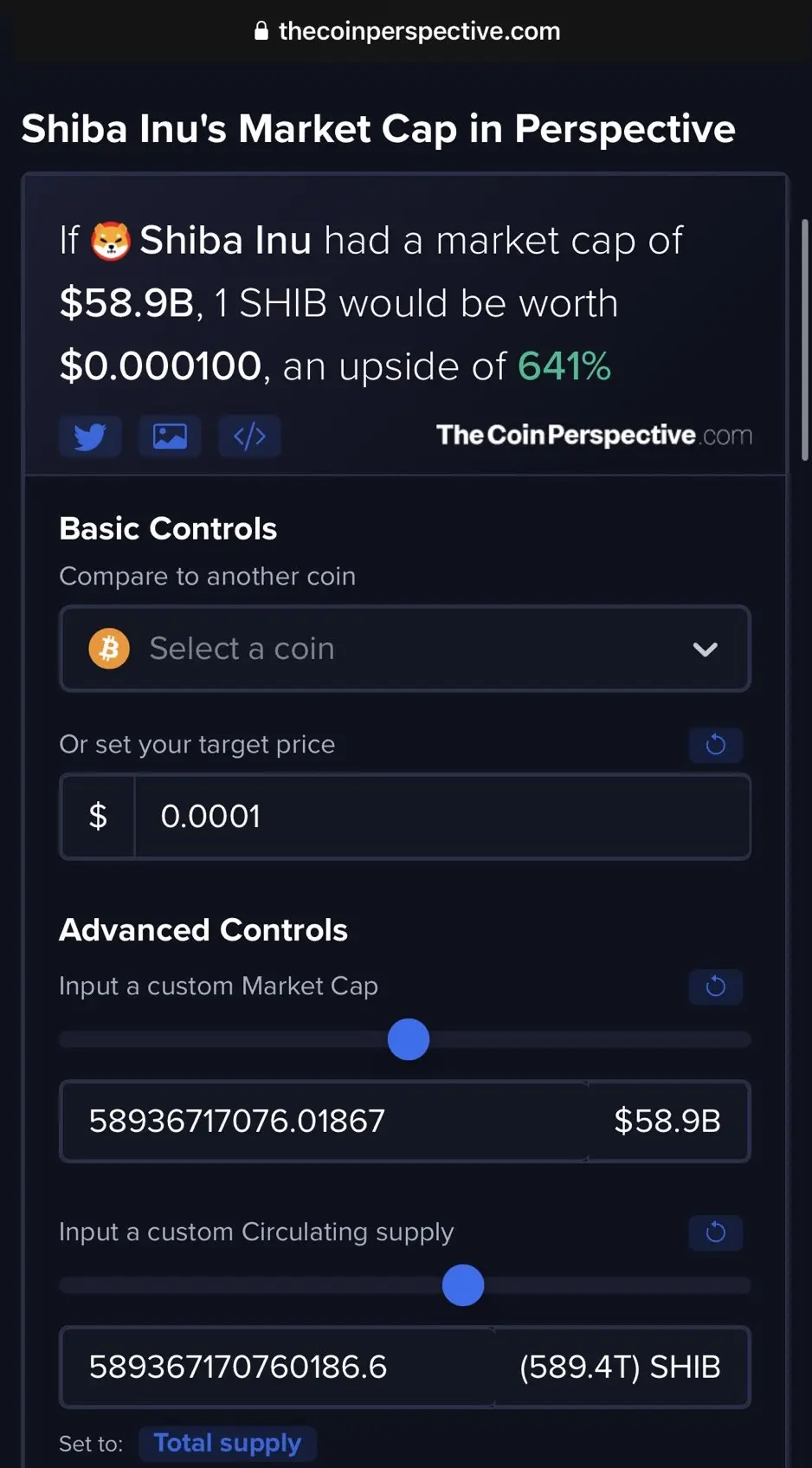 Leading cryptocurrency YouTuber, Zach Humphries pointed out that SHIB needs to increase its market cap by an upside of 693% for it to reach $0.000100.
While the numbers seem quite big, it is not impossible to achieve them in the cryptocurrency markets. Shiba Inu reached its highest market cap of $39 billion in October 2021 and deleted a 'zero'. The token also reached its all-time high of $0.00008616 during the same period.
Therefore, an increase in its market cap could be the first step for SHIB to reach the $0.0001 mark. Nonetheless, for the market cap to increase, SHIB needs to attract another new round of first-time investors into its fold as it did in 2021. For that to happen, the markets need to be in the bull territory.
Also Read: Shiba Inu: Algorithm Predicts SHIB Price for the End of 2023
At press time, Shiba Inu was trading at $0.00001313 and is down 4.6% in the 24-hour day trade. SHIB is also down 84.73% from its all-time high of $0.00008616, which it reached in October 2021.