The bears have been hounding the crypto-verse for quite some time now. Most cryptocurrencies are nearly 80 percent below their all-time high. Meme coins were not spared either. This did not come as a surprise as the king coin, Bitcoin [BTC] itself witnessed a major fall and has been stuck at the $20K zone. While this notion prolonged, meme coins like Shiba Inu [SHIB], Dogecoin [DOGE], and others sought more than just respite as they pocketed wild gains.
According to data curated by CoinMarketCap, meme coins were reportedly bagging significant profits over the last seven days. The meme crypto world is flooded with dogs. Most of these dogs were taking home a treat.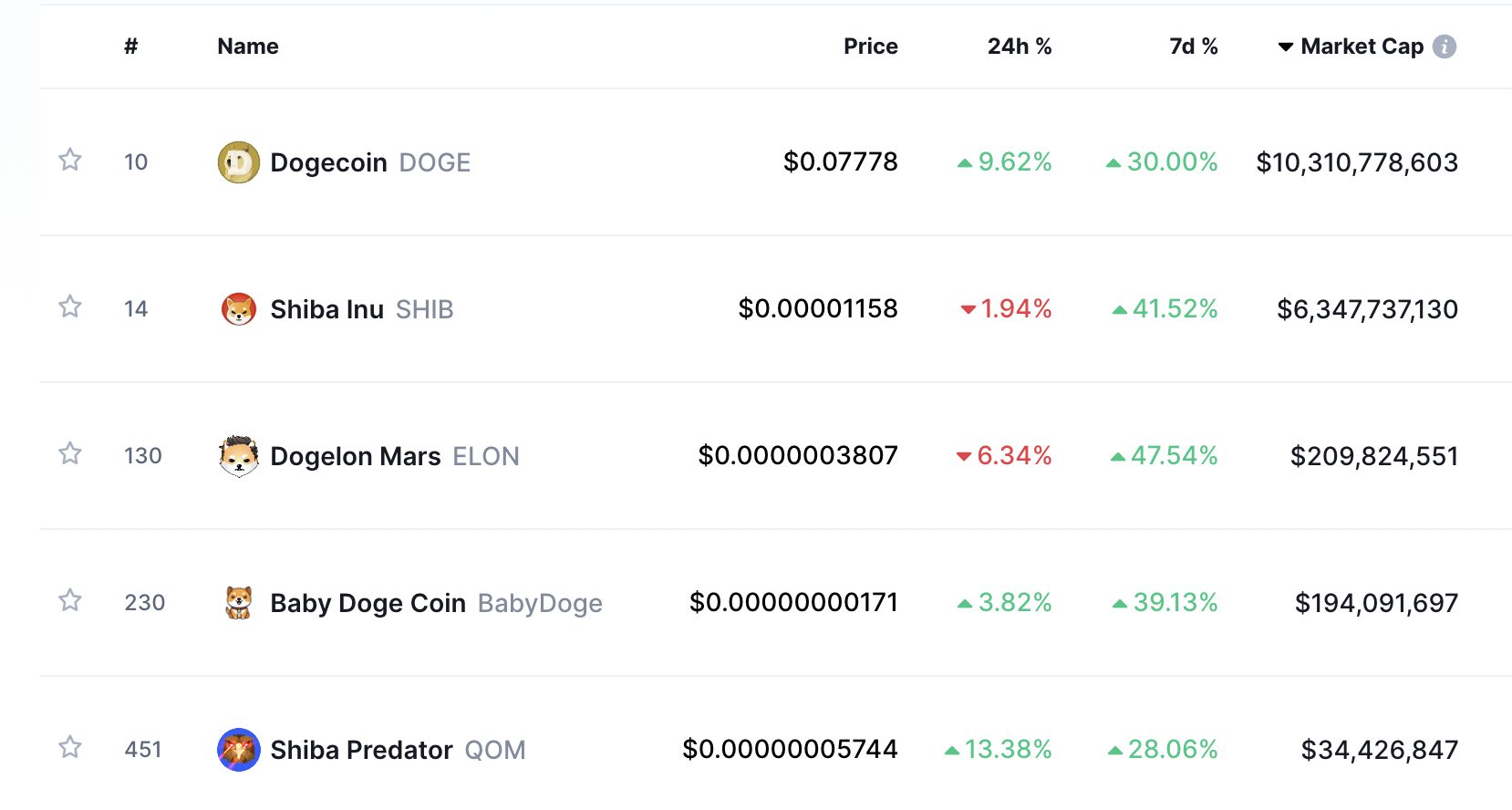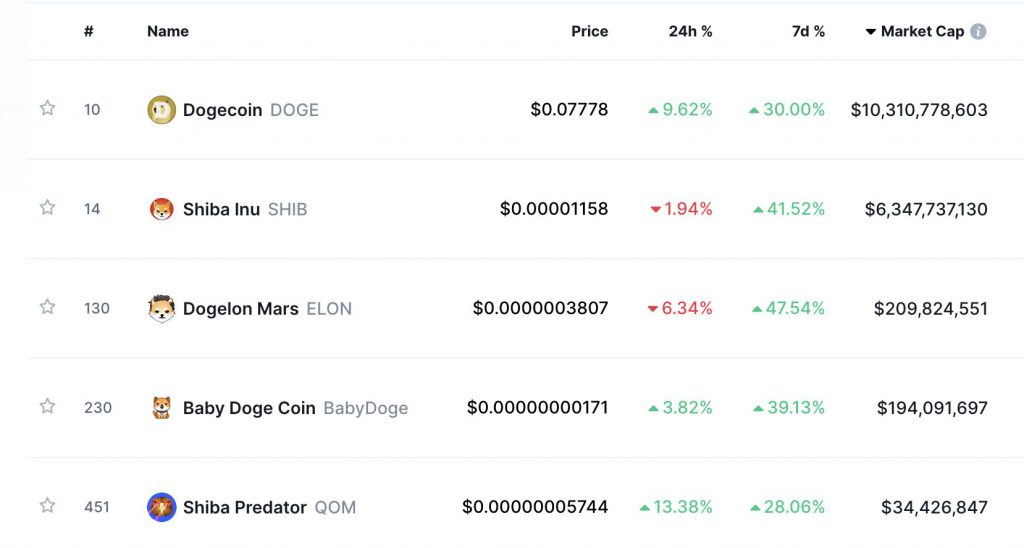 Dogecoin, the OG meme crypto unlike other assets persisted in this trend. DOGE managed to surge by a whopping 30 percent over the last couple of days. At press time, this sentiment existed as the altcoin was up by nearly 10 percent and was trading for $0.077.
Thanks to this uptrend, Dogecoin was under the spotlight.
Moving on to the meme coin that changed the face of the crypto-verse, Shiba Inu ticked off widespread adoption in the market. From small real estate firms to fashion behemoth Gucci, everybody wanted to embrace Shiba Inu.
Shiba Inu investors have time and again called out the coin for its minimal surges. However, amidst the bear market, the meme coin surged by 41.52 percent. Currently, the dog-themed meme crypto was traded for $0.00001158 with a 1.94 percent daily drop.
Other meme coins like Dogelon Mars [ELON] and BabyDoge Coin [BabyDoge] followed suit and rose by 47.54 percent and 39.13 percent respectively. Most meme coins in the market mirrored a similar trend.
Altcoins have nothing on meme coins
After a long stay in the bearish realm, most coins were trying to stand back on their feet. But it was nothing compared to meme coins. Ethereum [ETH], the largest altcoin in the market was up by only 6.41 percent over the week.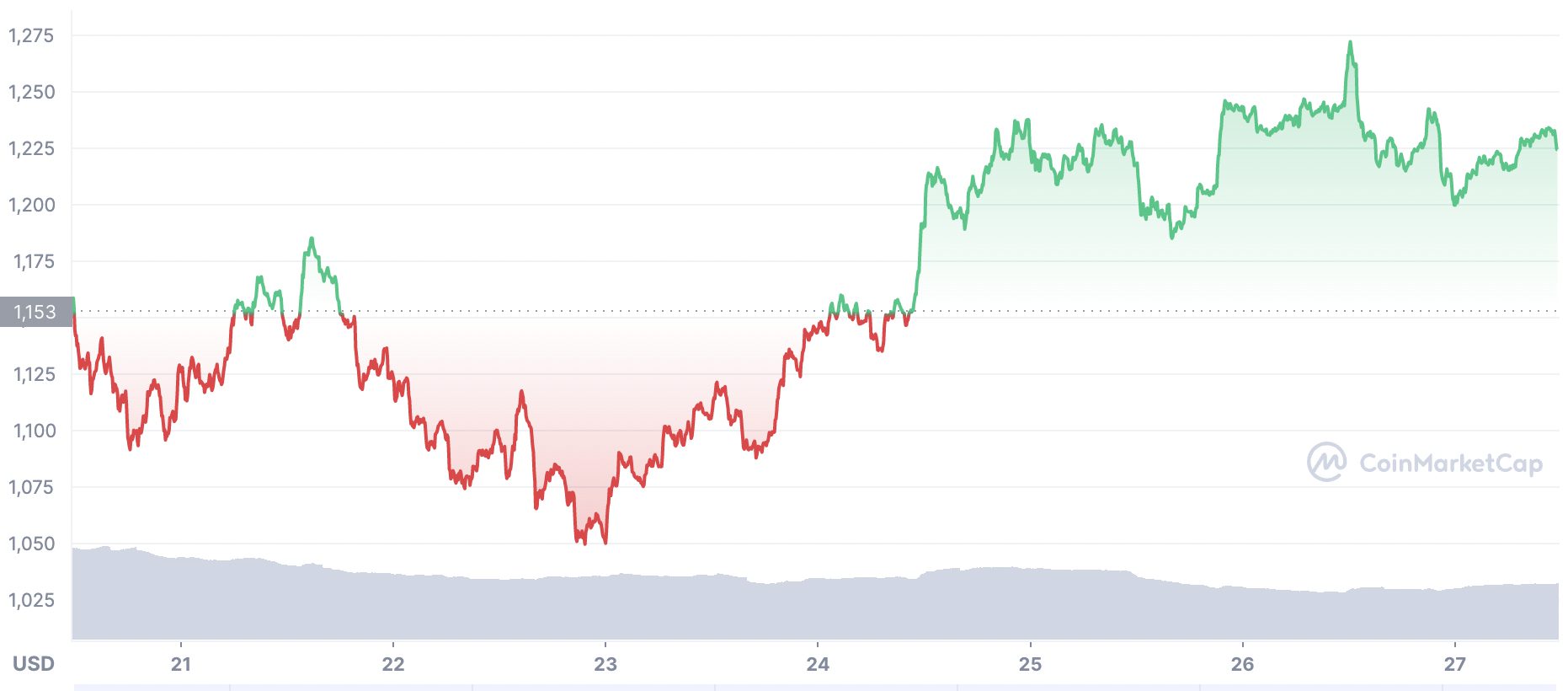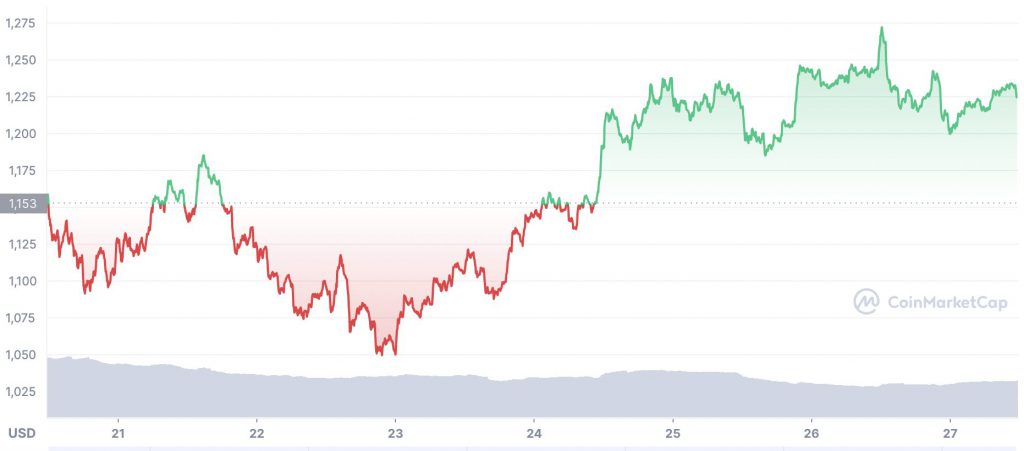 There were other coins like XRP, Binance Coin [BNB], and Solana [SOL] that managed to bag double-digit gains. But this was limited to 11-12 percent.
This data clearly pointed out the increased interest in meme coins during the bear market. While most altcoins are higher in value, investors seem to be veering into the meme coin world.