The crypto crash registered on Thursday, August 17, instilled fear and dented the investor sentiment. Nevertheless, the market was quick to get back on its feet. Shiba Inu created a low around $0.00000725. However, at press time, it was up by almost 18.89% and was seen exchanging hands at $0.00000862.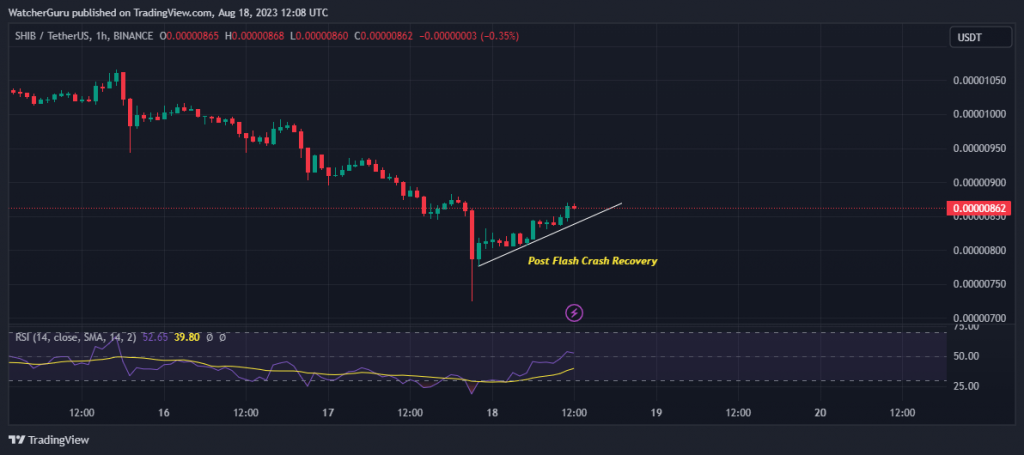 Also Read: Shiba Inu: How Much Did SHIB Rise from 2021 to 2023?
Shibarium's mainnet recently made its debut. Owing to the alleged bridge issues, the launch was considered to be rocky. However, the lead developer of the protocol, Shytoshi Kusama dispelled all fears and confirmed that the bridge was functioning without any problems. Furthermore, he reassured that all the investor investments were secure.
The community interest associated with Shibarium has also substantially risen over the past few days. According to data available on Google Trends at press time, the search volume for this particular keyword sprung to a new high this week.

Also Read: Shiba Inu: Can SHIB Make You A Millionaire?
Shiba Inu Long-Term Outlook
According to the crypto price-tracking website DigitalCoinPrice, all Shiba Inu technical indicators revealed that the current sentiment is "neutral," and this is the time to "hold" the asset. The platform further pointed out that SHIB had traded in the green zone 15 times over the past 30 days.
Also Read: Shiba Inu: How Much Will $100 SHIB Be Worth If It Reaches ATH?
Over the long term, the price of the asset is expected to sharply rise. According to DigitalCoinPrice, SHIB could rise to $0.0000223 by 2024, and $0.0000904 by the year 2030. The asset is expected to delete yet another zero by 2031, and eventually reach $0.000165 by 2032. From the current price of $0.00000862, this marks a 1814.153% rise.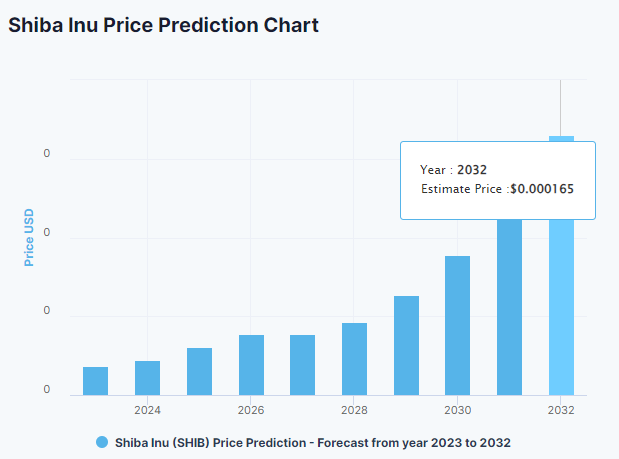 That being said, there is no 100% guarantee that the asset could rise to the aforementioned level by 2032. The crypto market is highly volatile and the price could swing in either direction. Thus, as always, do your own research before diverting funds towards SHIB.