Shiba Inu falls to its 4-month lows days after the CPI data shows inflation in the US at 8.2%. The inflation rates are down 0.4% since last month indicating that the Feds interest rate hikes to combat inflation isn't working.
Shiba Inu fell to $0.000009385 in its day's lows touching its June 2022 levels. However, the crypto has slightly managed to come out of its 4-month lows on Friday after spiking 8% in the indices. Nonetheless, SHIB is still hovering at its lower levels of June 2022.
Also Read: Shiba Inu: Will Shibarium Burn 100 Trillion Tokens? Shytoshi Responds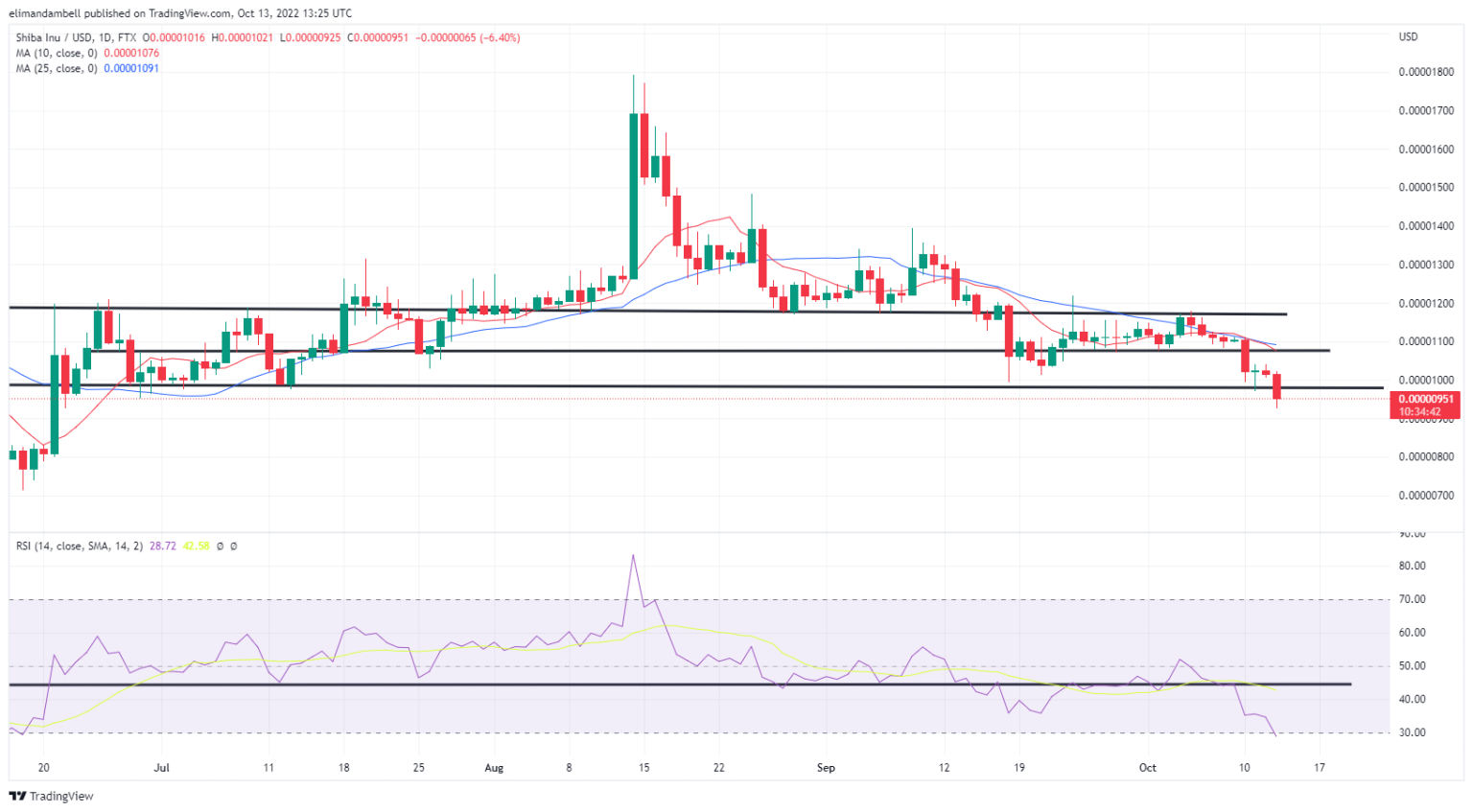 Friday's bottom is the lowest level that Shiba Inu traded since June 21 this year. If the markets shed their gains during the weekend, SHIB could fall below its 4-month lows.
Is This The Right Time To Accumulate Shiba Inu?
The global economy is weak and both the stock and crypto markets traded in the red in October. Inflation is not brought under control despite multiple and relentless attempts by the Feds to tame it. In addition, the US GDP report is negative for three consecutive quarters as analysts call it a "technical recession".
To add fuel to fire, financial analysts are predicting that a recession is brewing and could wreak havoc in 2023. Bank of America published a report that nearly 175,000 jobs in the US could be affected every month.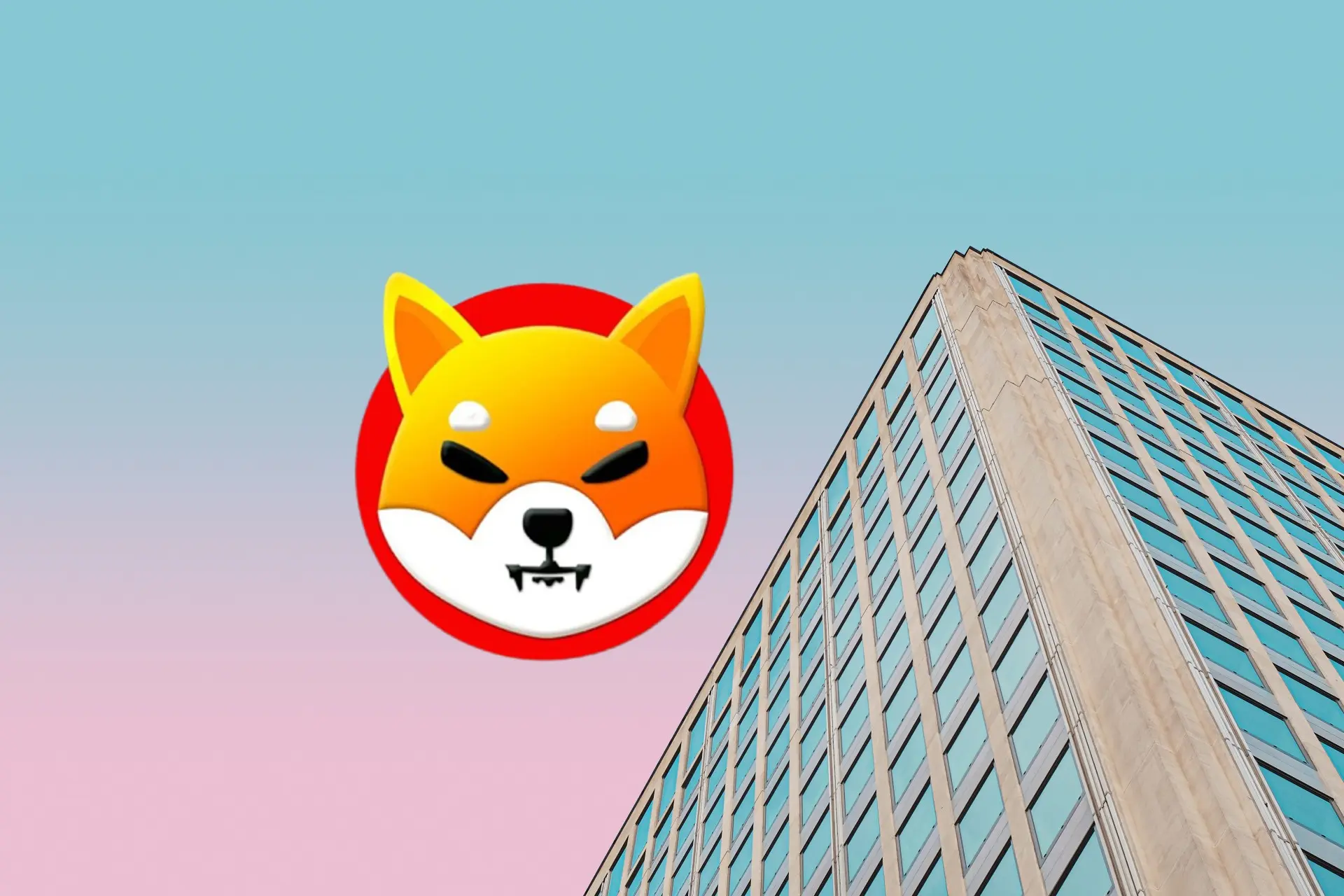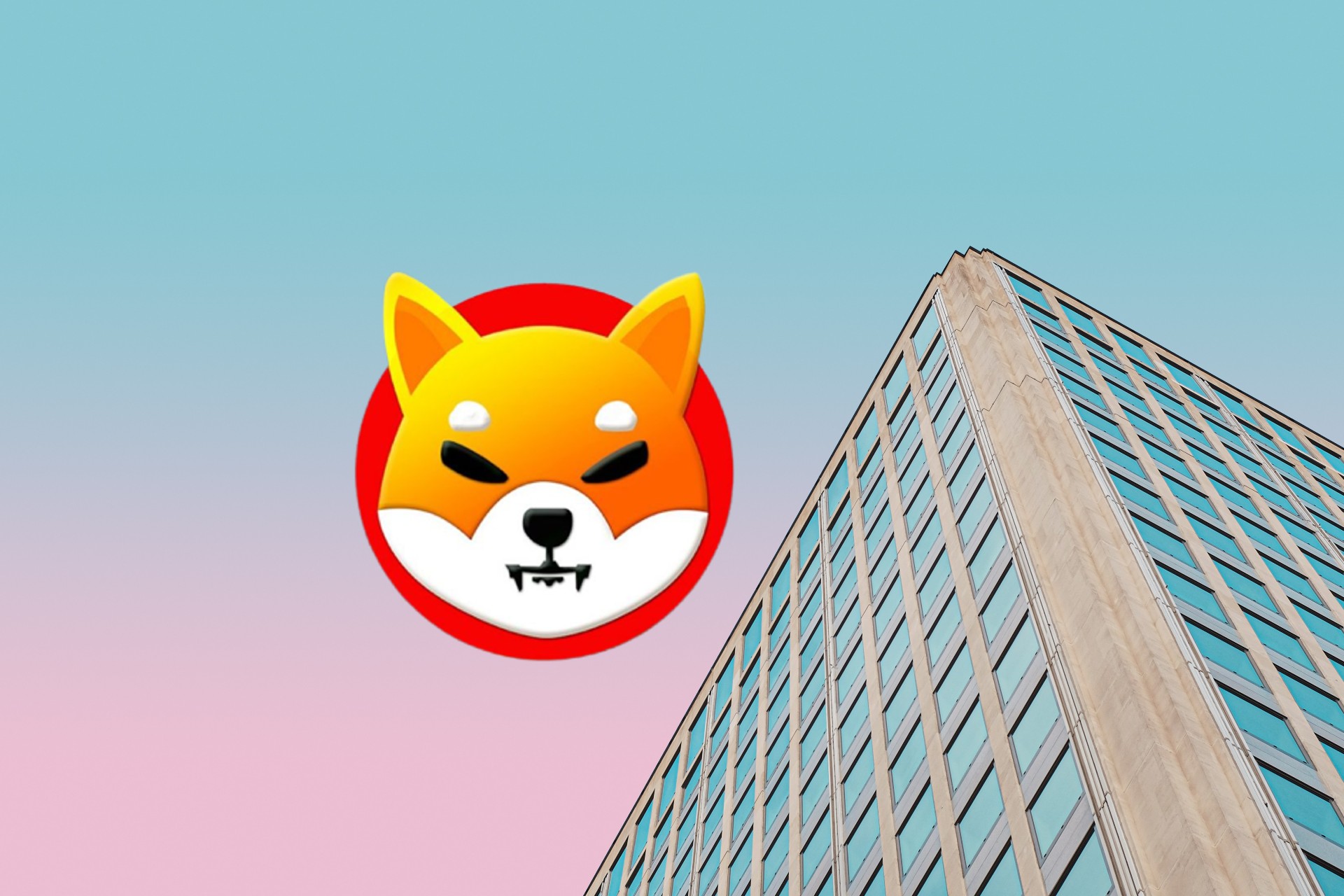 Also Read: Shiba Inu: ShibaEternity Criticized by Community, Ask For Shibarium Instead
Therefore, the markets could face further corrections in the coming months and drag cryptos to further lows. Shiba Inu could experience short-term spikes when Shibarium documentation is released. However, the release date for Shibarium documentation remains unknown as Unification xFund, the firm that's building the L2 network has not given a tentative launch date.
SHIB at its current price is lucrative but the dog-themed token could slide further down in the indices. It is advised to wait and watch for global economic trends before going all-in on SHIB.
Also Read: Here's How Many 'Zeroes' Shiba Inu Deleted From October 2021 to 2022
At press time, Shiba Inu was trading at $0.00001037 and is up 7.8% in the 24 hours day trade. The dog-themed token is down 87.9% from its all-time high of $0.00008616, which it reached in October 2021.