The crypto industry crumbled in several ways throughout 2022. Many expected the market to carry this notion into 2023, however, recovery was on the cards. As Bitcoin [BTC] rose beyond $21K, altcoins followed suit. Today, however, Shiba Inu [SHIB] was leading the rally.
The meme crypto surged by 19% over the last 24 hours. This rally was linked to various factors ranging from Shibarium to its entry into the South Korean market. Earlier today, the largest South Korean exchange, Upbit announced the listing of Shiba Inu and Gala [GALA].
However, fiat transactions supporting Shiba Inu will be allowed through this listing. In addition to this, GALA's Bitcoin transactions will be permitted.
Another thing to be noted is that Shiba Inu and Gala deposits will be supported only by the ERC-20 network. The exchange will not allow BNBChain deposits.
In addition, Shiba Inu and Gala are subject to buy and sell restrictions as they are newly listed assets. According to Upbit,
"Shib sell orders are limited for prices below -10% based on the previous day closing price [0.01304 KRW] of CoinMarketCap. GALA sell orders are limited at prices below -10% based on the previous day closing price of CoinMarketCap [0.00007239 BTC]."
Shiba Inu and Gala outshine another crypto
As mentioned earlier, Shiba Inu recorded a nearly 20% daily rise. At press time, the meme crypto was trading for $0.00001258 with a 41.05% increase over the last seven days.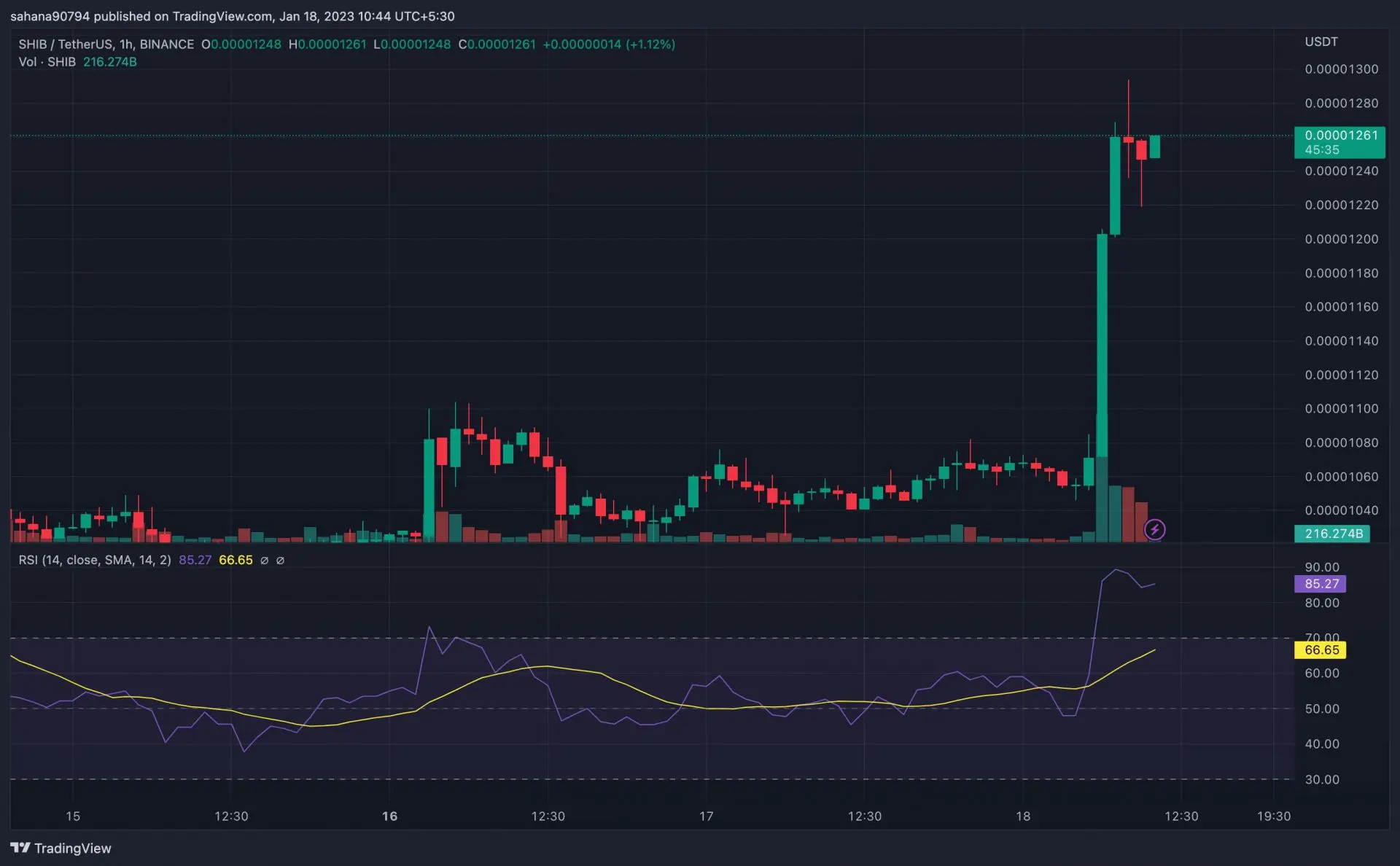 Shiba Inu's one-hour chart indicates the prominent surge that the asset encountered today. Furthermore, the Relative Strength Index [RSI] indicator revealed that SHIB was being overbought.
Gala was also once among the top-performing assets today and throughout the week. The altcoin recorded a 3.44% daily growth and a 30.24% rise over the last seven days. At press time, the asset was trading for $0.05067. Several analysts predict that the asset may ascend to $0.057.