Shiba Inu (SHIB) launched its burn portal in April this year to reduce the circulating supply of SHIB tokens. The platform has since burned billions of SHIB tokens by sending them to one of the dead wallets. However, whether the burn mechanism has impacted SHIB's price is debatable. Nonetheless, burns are moving ahead in full steam.
According to Shibburn, 666.9 million SHIB tokens were burned in November. The burns took place over 149 transactions. The 666.9 million SHIB tokens are worth around $6162.18 at the current rate.
Moreover, the current burn rate has dropped by -35.98%.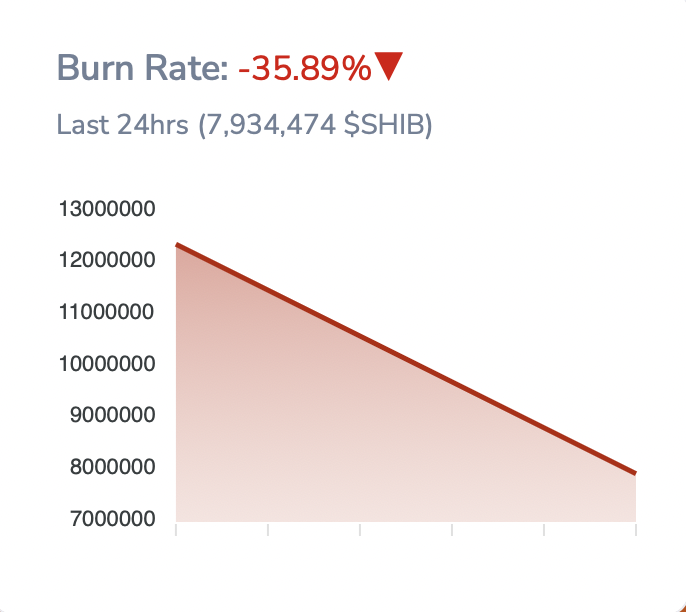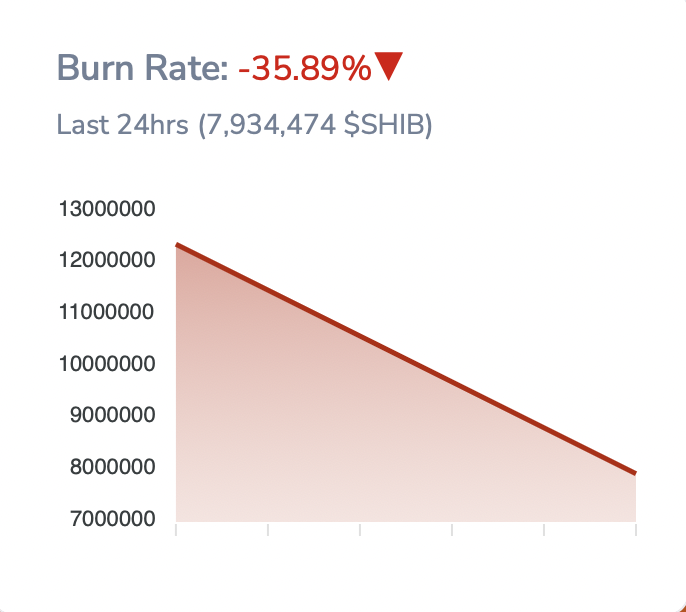 The top Shiba Inu burners in November were Shibburn (127.8 million), followed by SHIB Super Store (105.23 million), and 1 Cent Token (51.65 million).
Has Shiba Inu burns impacted its price?
Although reducing the circulating should ideally increase the token's price, SHIB's burn portal seems to have had a minimum impact. This is likely due to a large number of Shiba Inu tokens in circulation. The number of tokens burned does not match the number of tokens in circulation.
However, this may soon change with the launch of Shiba Inu's layer-2 network, Shibarium. There is talk that Shibarium when launched, will be able to burn 100 trillion tokens in one year. Furthermore, SHIB lead developer Shytoshi Kusama said that instead of just burning SHIB tokens, Shibarium might discover a variety of use cases that could sustainably scale the price of SHIB. Shibarium will have a better chance of hitting promising prospects in the indexes the more use cases it receives.
Nonetheless, the burns have not had the impact users and fans hoped for. Shiba Inu is still struggling to remove the zero it gained in the recent crash. Many are hopeful that the Shibarium launch will change things for the better.
At press time, SHIB was trading at $0.00000924, down by 0.9% in the last 24 hours. Additionally, the token is down by 89.3% from its all-time high of $0.00008616, attained in October 2021.