Despite experiencing a downtrend, Shiba Inu [SHIB] continued to maintain its momentum. Notably, the whales have remained active, leading to Shiba Inu becoming the most prominent crypto asset held by the top 100 ETH whales. This was apart from Ethereum [ETH] and stablecoins like USDC and USDT.
Whalestats data pointed out that the wallets of the top 100 ETH whales contain an astonishing 49.62 trillion SHIB tokens. These holdings are worth about $601.20 million. Nevertheless, Ethereum remains the favored choice among these whales, as they currently hold a significant quantity of 3.12 million ETH. Based on the current market prices, this accumulation of Ethereum is estimated to have an impressive value of $5.13 billion.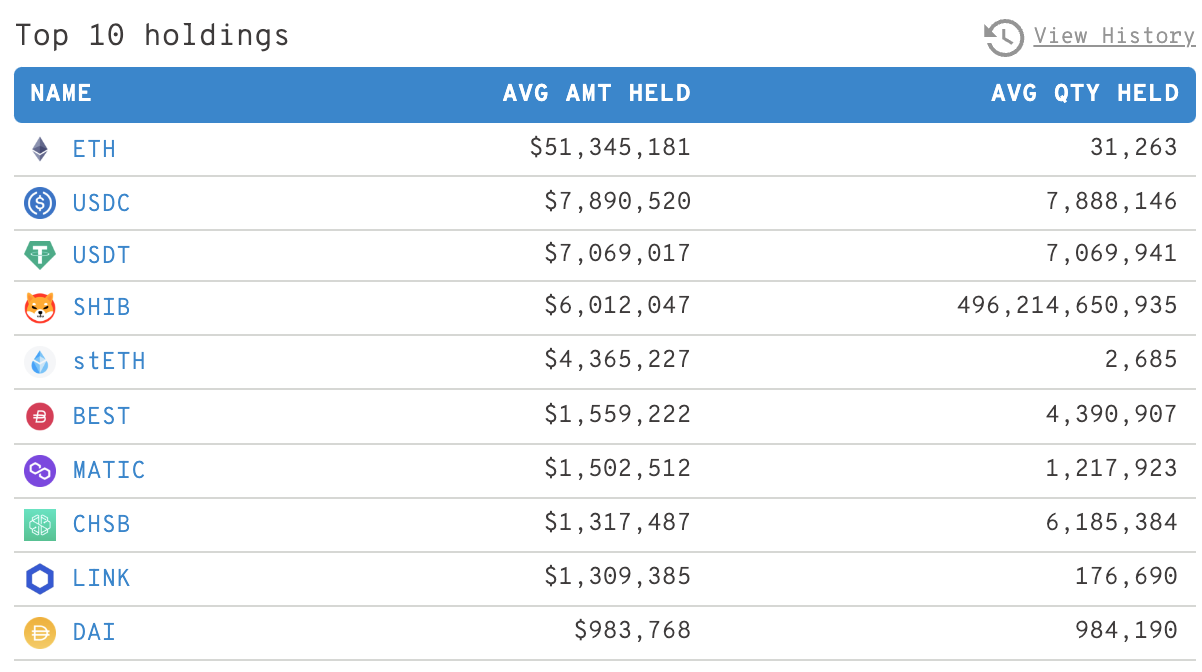 Although the quantity of Shiba Inu tokens held by these whales is significantly larger, it is important to note that Ethereum is valued at a substantially higher price compared to SHIB.
Shiba Inu gets a boost in Japan
SBI Group, a well-known Japanese financial services giant, has announced its plans to enter the trading market. Shiba Inu, along with Dai [DAI] and Cosmos [ATOM], will be included in the trading offerings of SBI VC Trade, a subsidiary responsible for the group's crypto asset exchange business. The subsidiary has confirmed that trading services for these assets will be available starting from June 28.
The firm has announced its plans to offer a range of services through its platform SBI VC Trade. These services include sales, accumulation offerings, and lending services for Shiba Inu and other assets. Furthermore, SBI VC Trade will roll out certain trading options. However, the platform has set a predefined threshold for the storage of assets, specifically tailored to accommodate those that exceed it.
With the inclusion of Shiba Inu on its trading platform, SBI Group highlighted its interest in the emergence and potential of SHIB within the market. This recent development, coupled with Shytoshi Kusama's affinity for Japan, represented a significant milestone for the meme coin.
At price time, SHIB was trading for a price of $0.000007339, experiencing a decline of 3.77% throughout the day. Correspondingly, the market cap of the asset also decreased to $4.32 billion, resulting in its ranking dropping to 19th place.