Shiba Inu (SHIB) has finally launched its much anticipated collectible card game. The game was developed with William Volk at the helm. Volk has a lot of experience in the gaming industry, and his work reflects the same. The game was initially launched in Vietnam and Australia for beta testing. But as of today, Shiba Eternity is globally available for users to download.
Shiba Inu fans, popularly known as Shib Army, are ecstatic with the launch. Moreover, being one of the most supportive fan bases in the crypto industry, they are probably all looking forward to downloading the game as we speak. This brings us to the question.
How to download the new Shiba Inu game?
The game is available on the app store of both operating systems, iOS and Android. Interested individuals need only a smartphone with either operating system. A quick search on the respective application stores (App Store or Google Play Store) will reveal the game for download.
The game on both application stores is depicted below.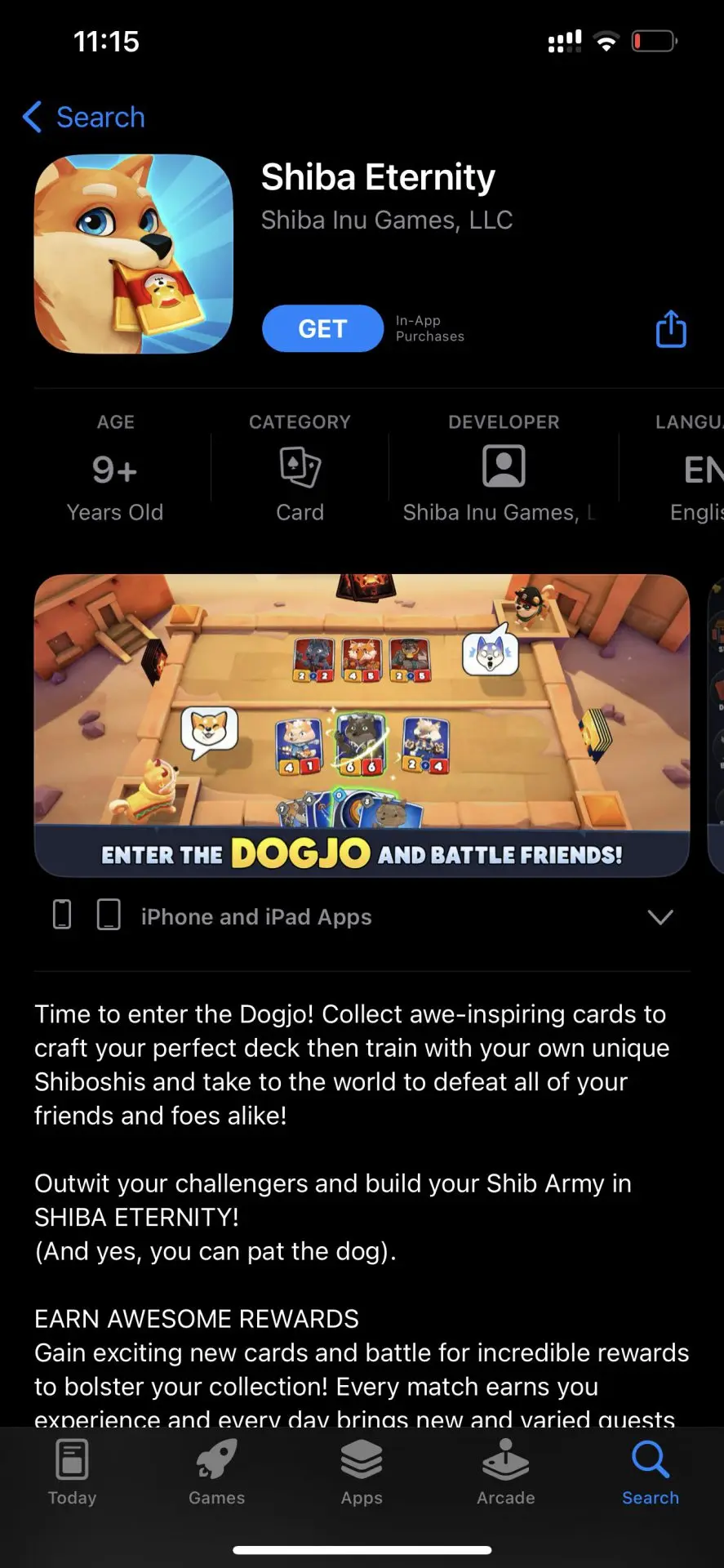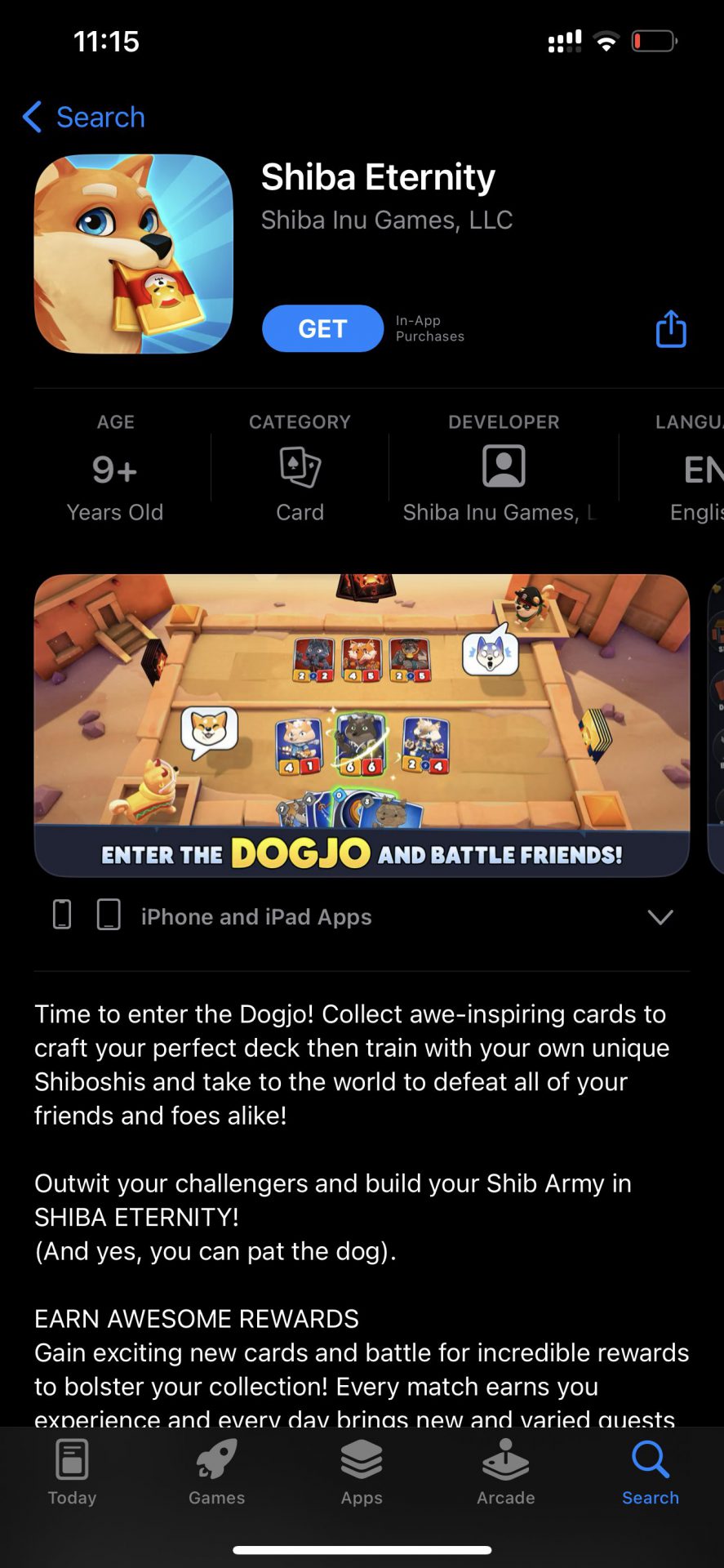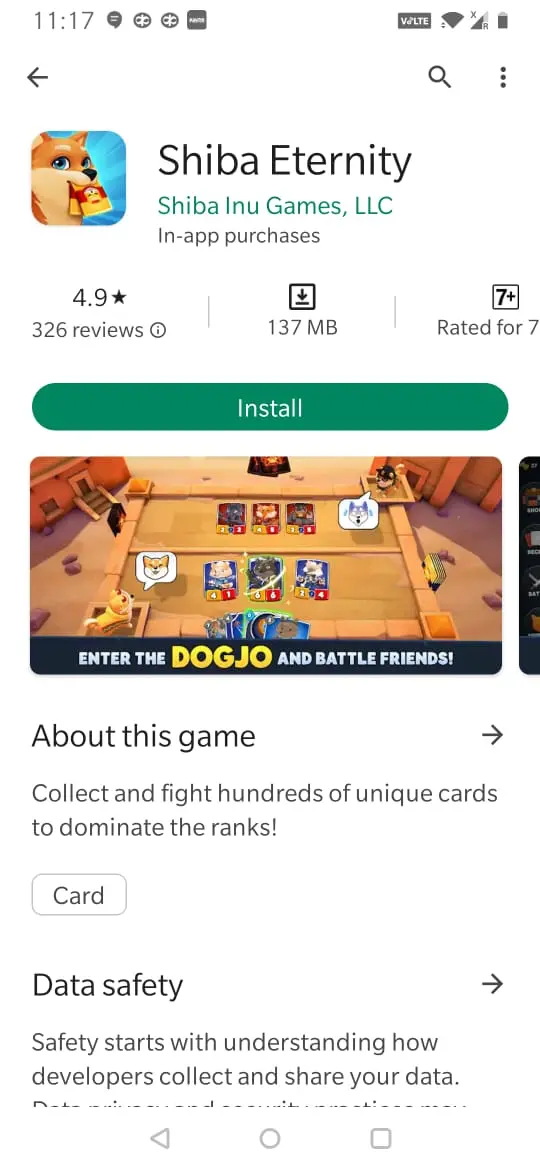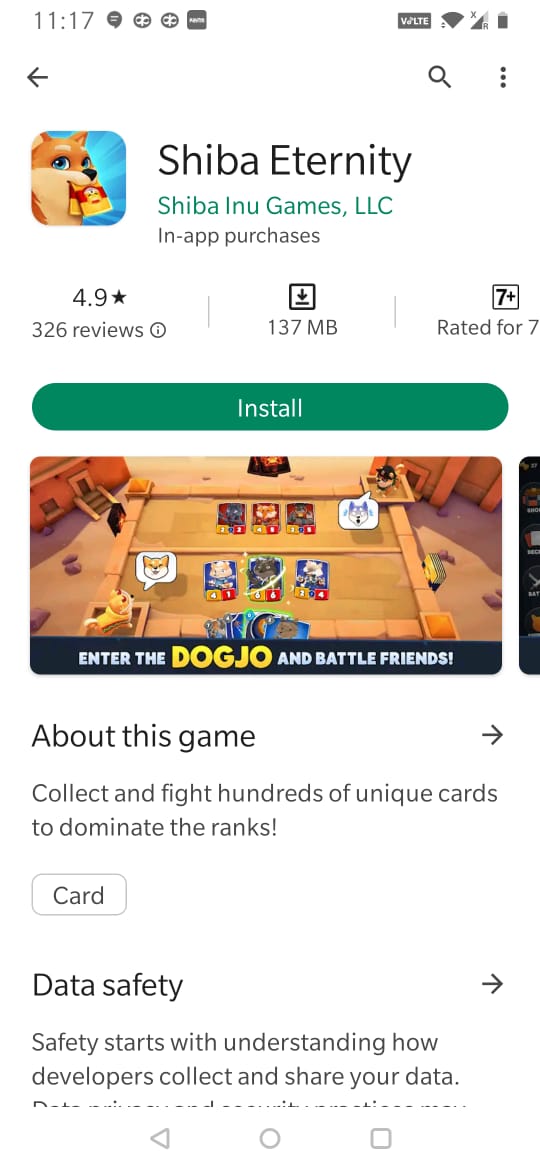 After downloading the game, it is pretty straightforward to play. Users need only launch the game, put in their name, and start playing.
A word of caution for people looking to download the game, as there are a lot of fake Shiba Inu games out there. Be sure to click on the one by Shiba Inu Games, LLC.
Shiba Eternity is an impressive game given that SHIB has been around for only 2 years. The project has come a long way from what it was in August 2020. Moreover, with the new launch, the popular crypto project might finally lose its "memecoin" tag.
At press time, SHIB was trading at $0.00001159, down by 0.3% in the last 24 hours.