An anonymous person named Ryoshi founded Shiba Inu which was launched in the indices on August 1, 2020. SHIB traded at a modest price of $0.000000000972241 (nine zeroes) during its initial days. On July 31, 2020, Ryoshi created a circulating supply of 1 quadrillion Shiba Inu tokens.
The 1 quadrillion SHIB tokens were worth $12 billion on launch day. However, Ryoshi sent 50% of the circulating supply to Ethereum founder Vitalik Buterin which amounts to nearly 500 trillion tokens.
Also Read: How Long Will Shiba Inu Take to Reach $1? Let's Do the Math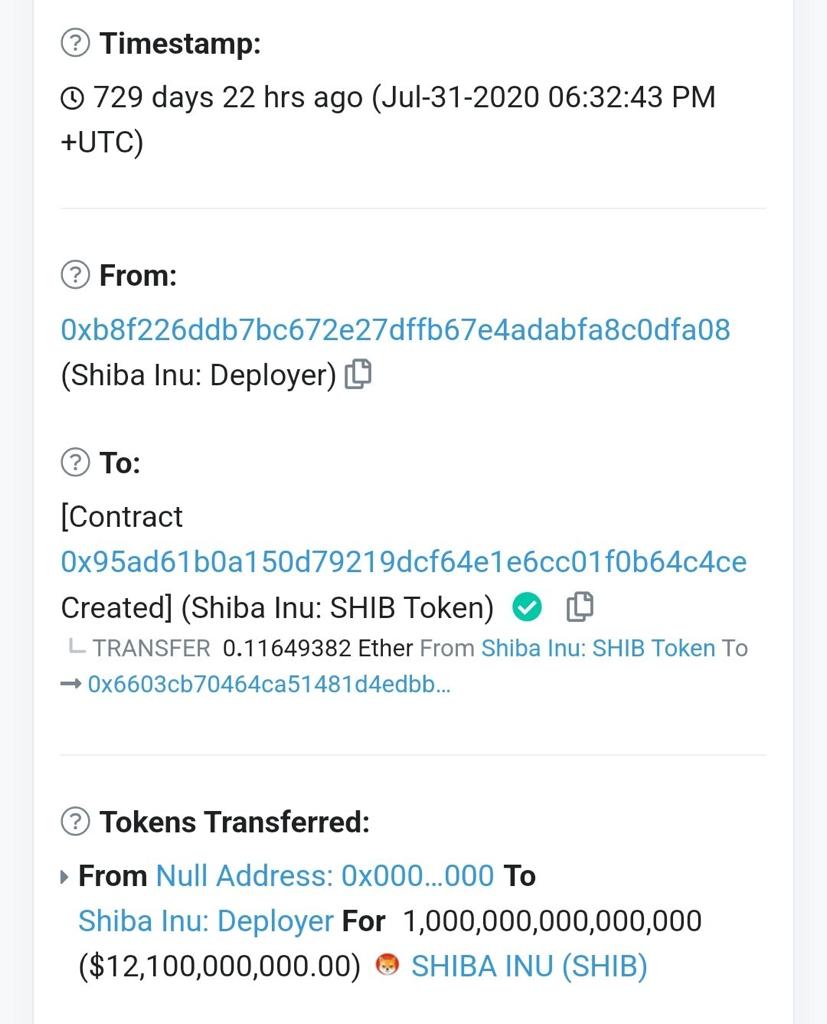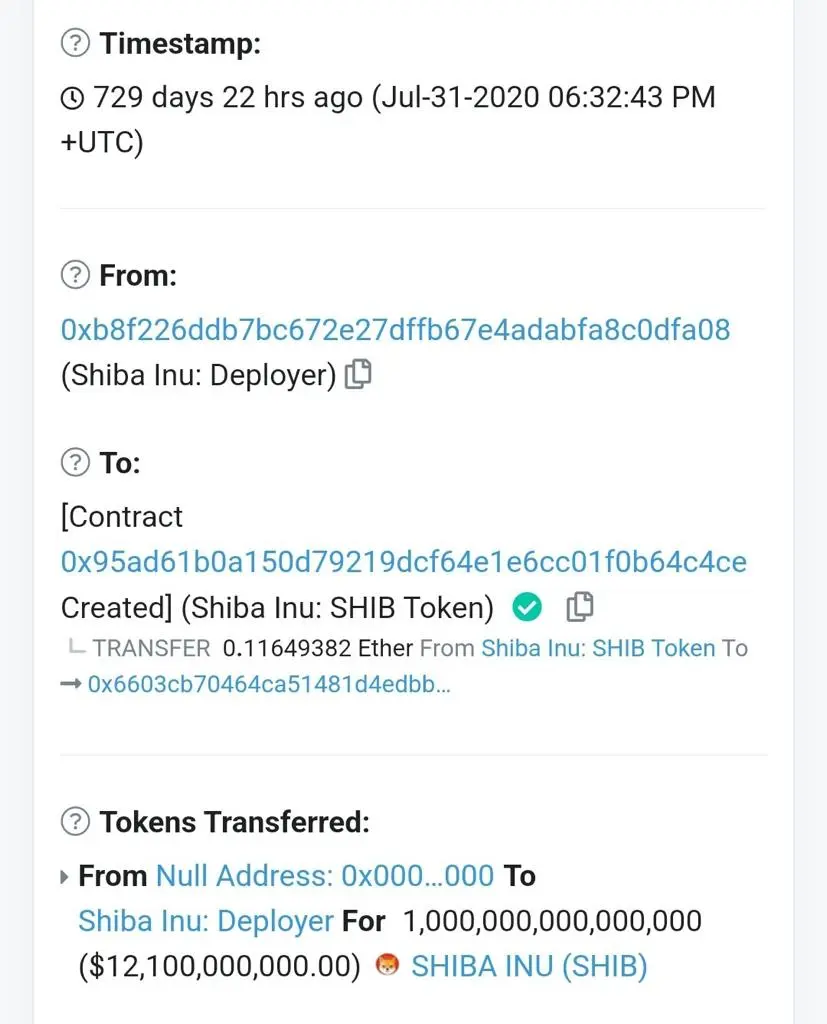 In May 2021, Vitalik announced that he 'burned' 90% of the circulating supply that he received from Ryoshi during the birth of SHIB. The Ethereum founder sent the SHIB tokens to the dead wallet address never to return.
"I've decided to burn 90% of the remaining Shiba tokens in my wallet. The remaining 10% will be sent to a (not yet decided) charity with similar values to crypto relief (preventing the large-scale loss of life) but with a more long-term orientation," said Vitalik.
Also Read: Shiba Inu Team Makes Statement About Shibarium Launch Date
How Many Shiba Inu Tokens Are 'Burned' Till Date?
Among the 1 quadrillion Shiba Inu tokens during launch day, 41% of the circulating supply has been 'burned' as of Friday, September 22, 2022. A total of 410 trillion SHIB tokens have been 'burned' and permanently removed from circulation.
To keep it in decimals, 410,380,878,563,561 SHIB tokens have been 'burned' and are now out of the circulating supply, reports ShibBurn.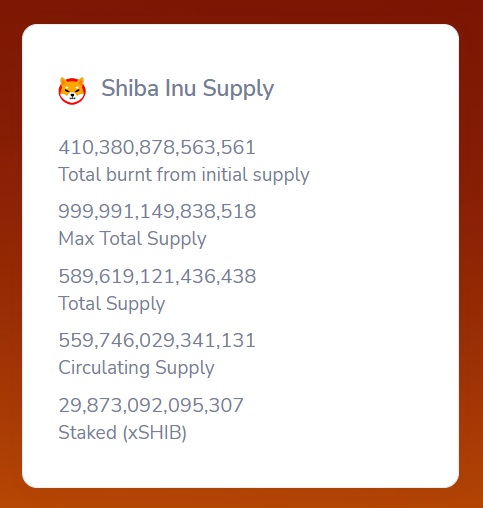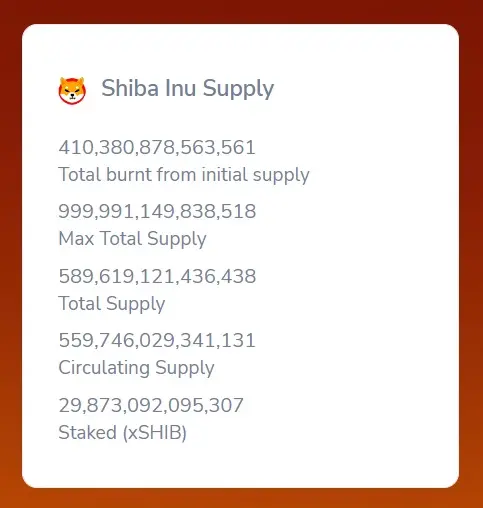 However, 559 trillion Shiba Inu tokens remain in circulation despite trillions of SHIB being sent to the dead wallet. For SHIB to even consider reaching $0.01, trillions more need to be 'burned' at a rapid pace. To reach 1 Cent, SHIB needs to 'burn' 99.99% of its circulating supply and stand at 6.1 billion instead of 559 trillion.
Also Read: How Many 'Zeroes' Shiba Inu Deleted From September 2021 to 2022?
On average, approximately 150 million SHIB tokens are being 'burned' and sent to the dead wallet each day. Based on this speed of 'burns' it could take Shiba Inu nearly 10,000 years to burn 99.99% of its overall circulating supply.
At press time, Shiba Inu was trading at $0.00001071 and is down 2.1% in the 24 hours day trade. The token is down 87.6% from its all-time high of $0.00008616, which it reached in October 2021.